Product range designs
A case study in sound design strategy and consistency, the entire range was designed incrementally, label-by-label, year-by-year, over an 11-year period.
Each label design included a story about the vintage (on the back label).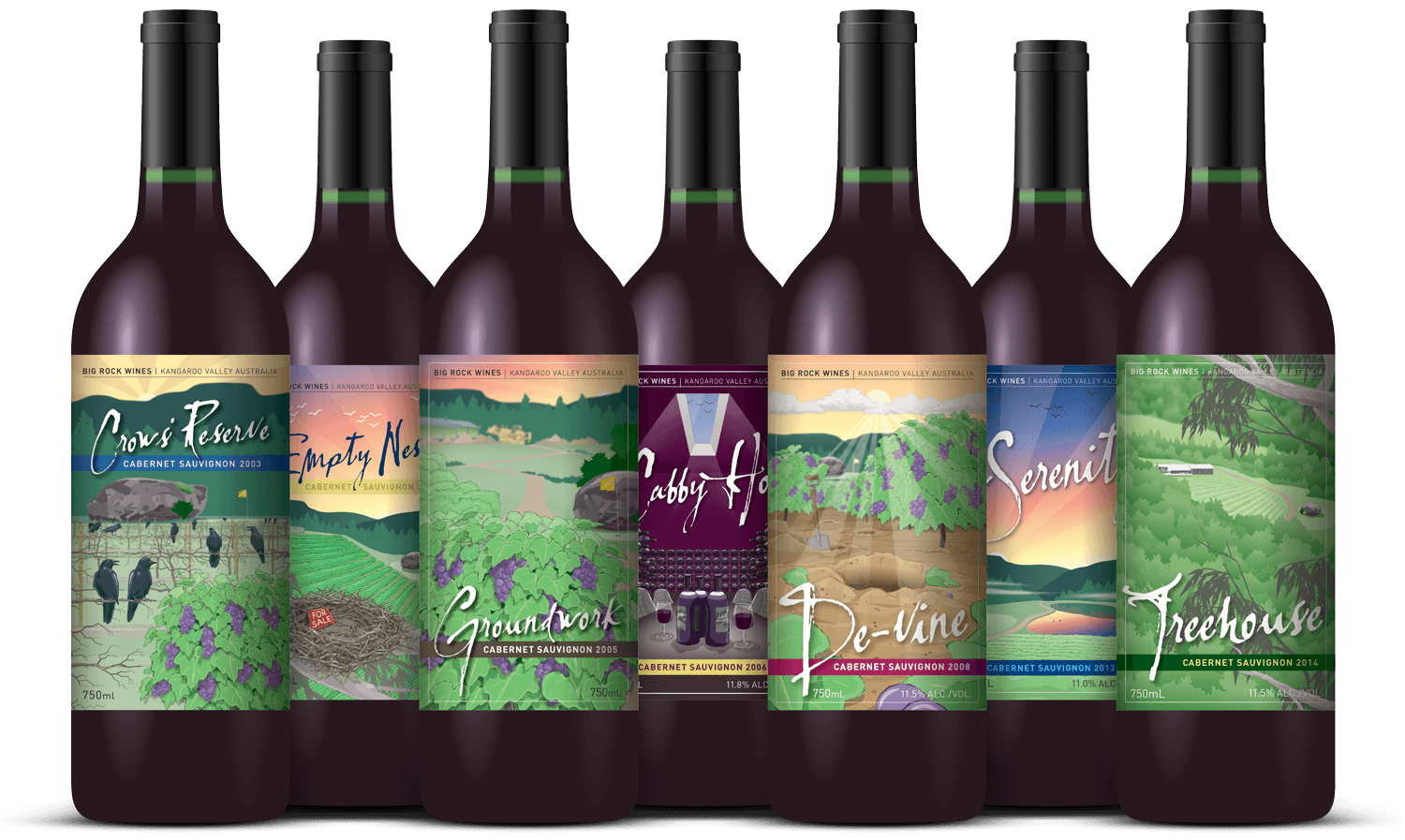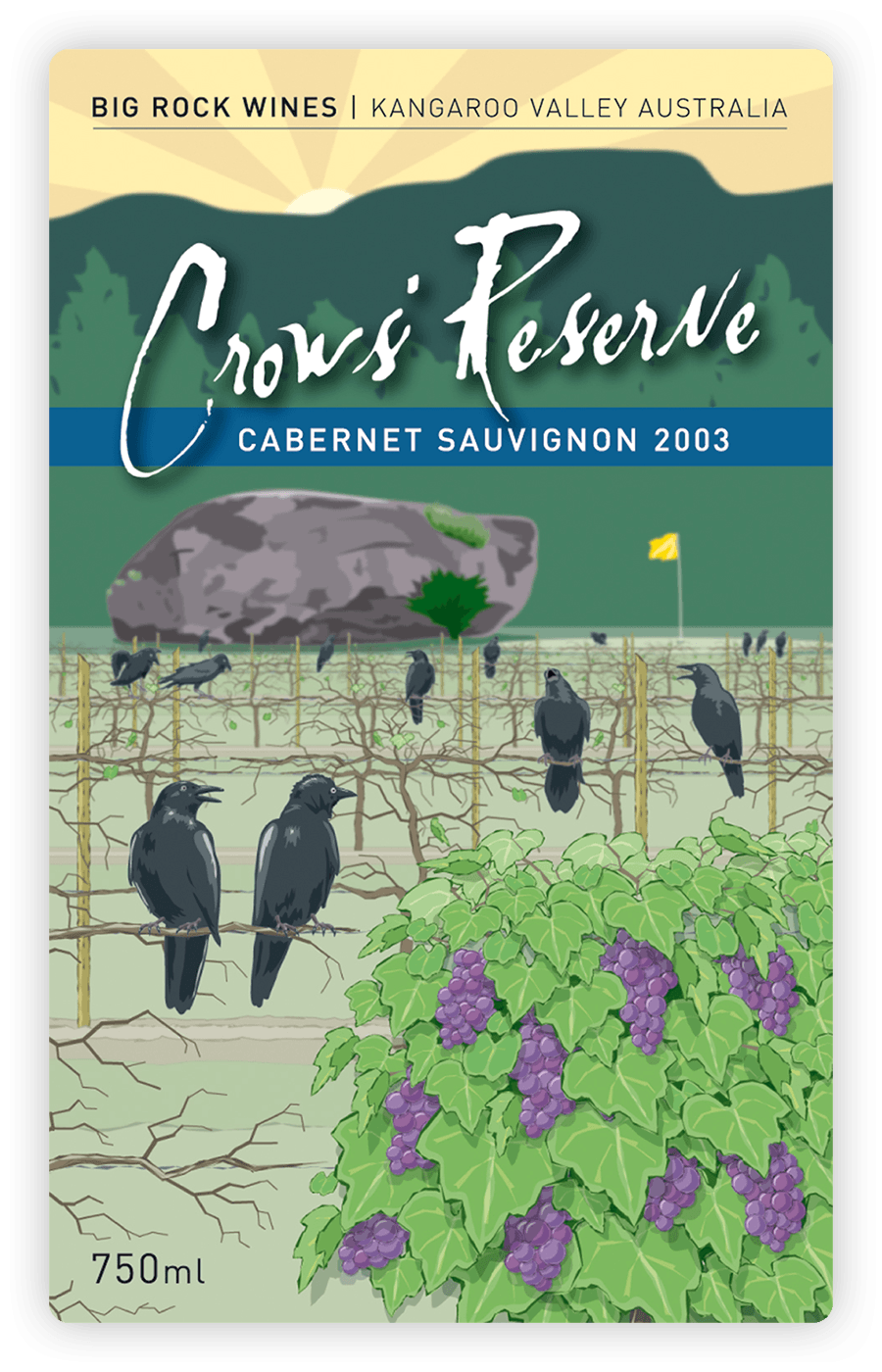 In a country cursed by extreme weather conditions, this year's cruel drought has paradoxically created ideal growing conditions at Big Rock Wines.
The result has been grapes of tantalising quality — a sweet gift our local crow population found too delicious to ignore. The murder dined on 90% of the vineyard before our yearly harvest could commence.
We're honoured by Mother Nature's enthusiastic — if somewhat destructive — endorsement. And we're grateful that Her bird life saved the best of the crop for human consumption.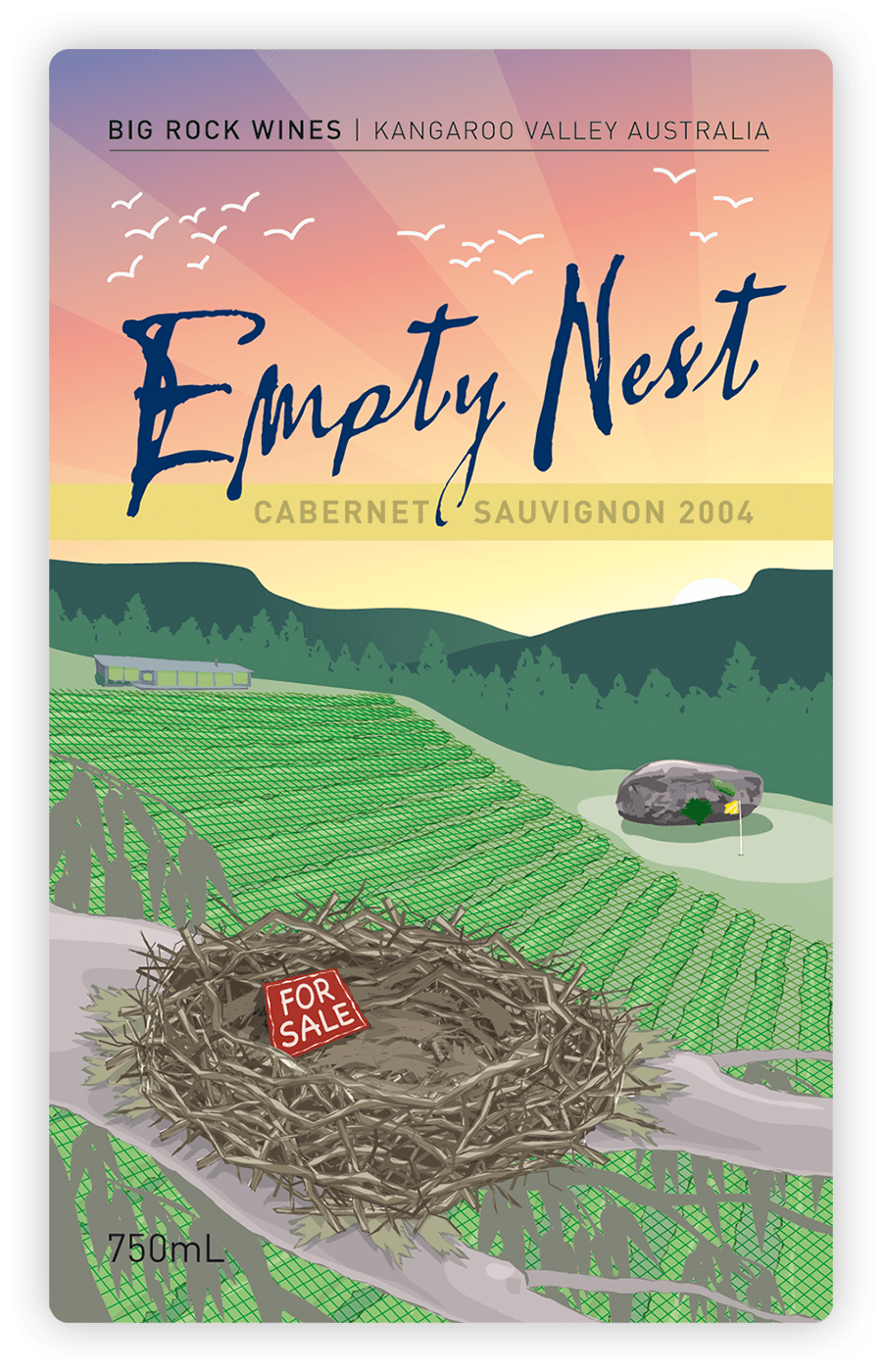 The gobbling of last year's grapes by local crows forced us to take improved defensive measures — protective netting over the entire vineyard. 
As a result, 2004 has been a bittersweet year at Big Rock Wines. On one hand, our human residents were rewarded by a plentiful harvest, creating this light and sweet tasting red.
But the bird life fared poorly. With their major food source now out of reach, these feathery opportunists have had to move elsewhere for a free feed.
If only they could have taken a few bottles with them.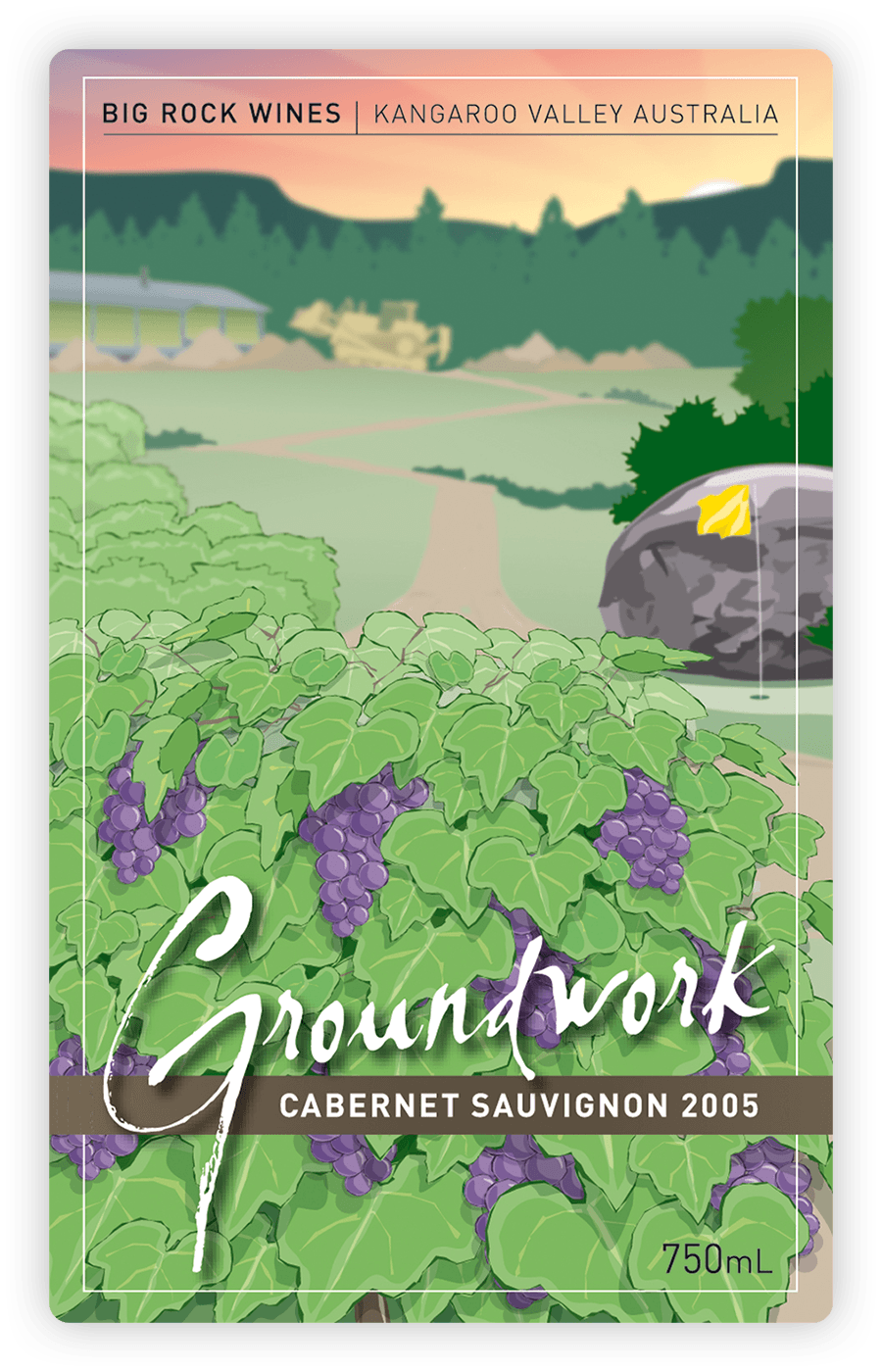 Those who think winemaking isn't dirty work never visited Big Rock Wines this year.
We've been busy laying down many foundations for the future: a dedicated cellar; guest accommodation; and most excitingly, another smooth, sweet and light tasting red from the little vineyard with the big name. 
We love making improvements to our wine. And whether this takes "another two weeks" (as our builders keep saying), or many more years, we look forward to delivering.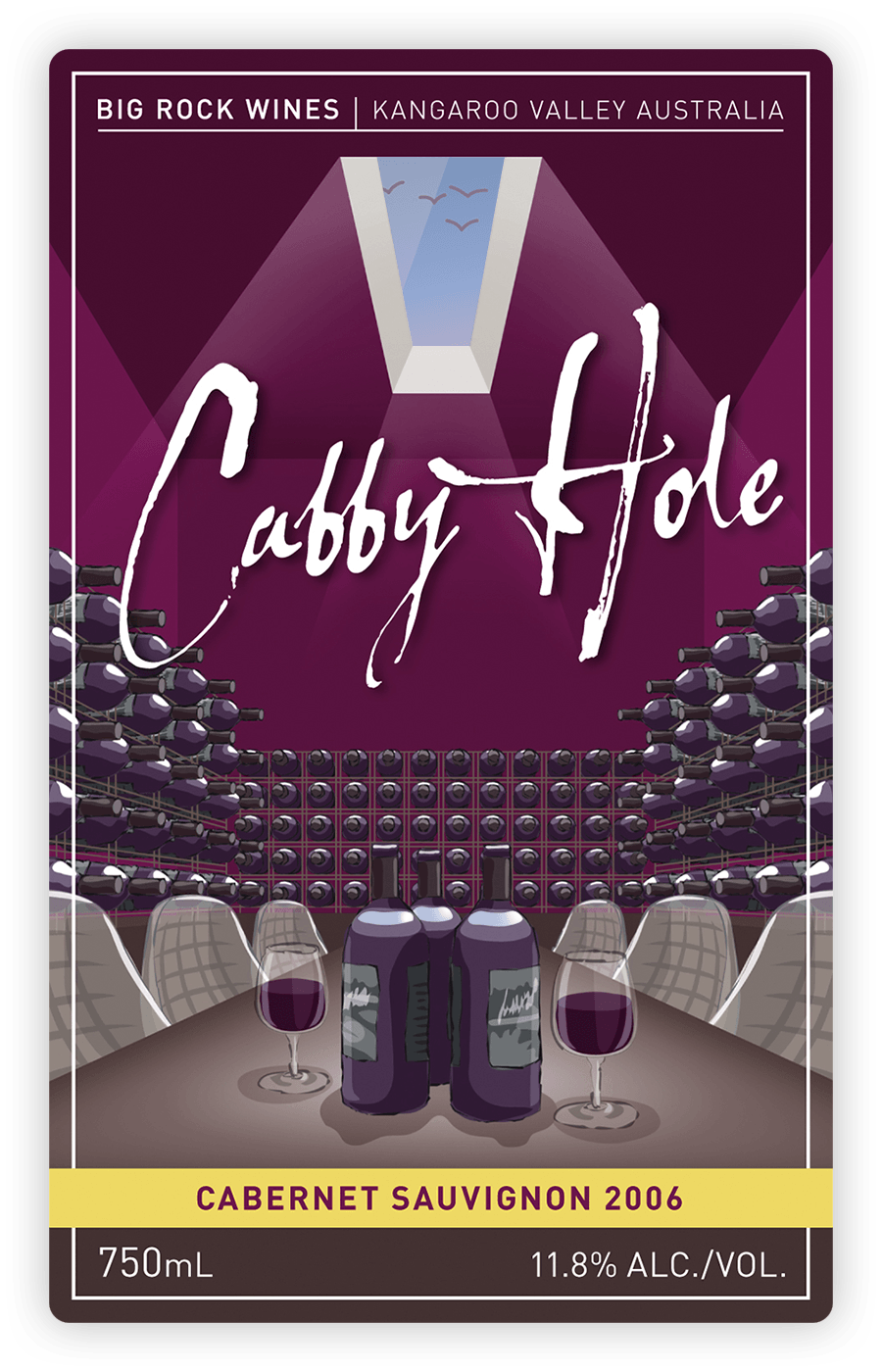 Big Rock Wines now has a big hole in it — a Cabby Hole — our fantastic new underground cellar, stacked high with Big Rock Wines Cabernet Sauvignon.
It's a dark, cool and inviting cave, ideally suited for the storage and maturation of our wines and a place to retire with friends for a glass or two of Big Rock's smooth, sweet and light tasting red.
And there's even more exciting developments planned for the future. One might say things are really looking up.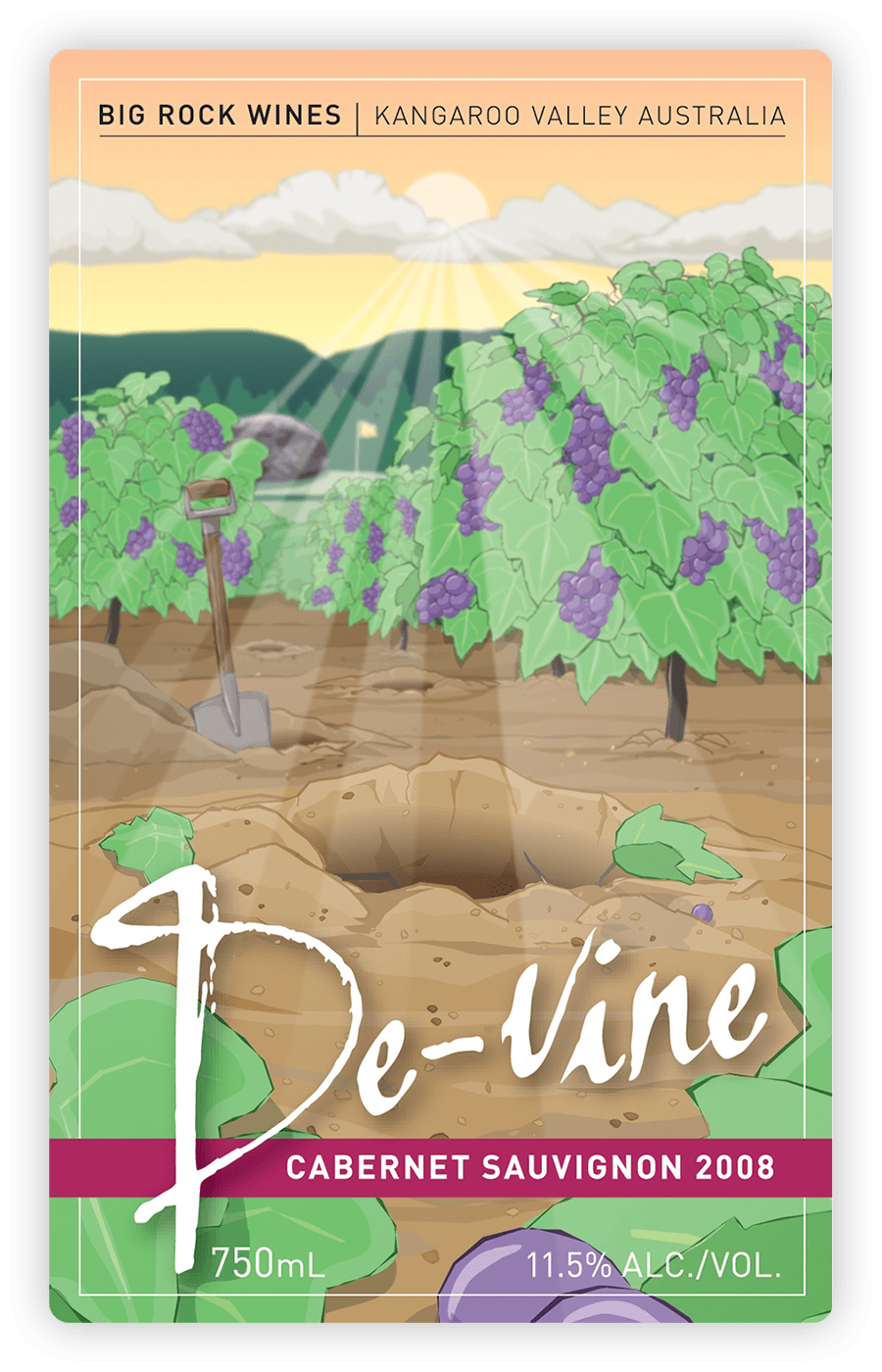 They say if you really love something: set it free.
This year at Big Rock Wines, we took this advice literally. We uprooted and disposed of every second vine.
The added room in the vineyard allowed each remaining plant to flourish, doubling the annual harvest's volume of sweet and light tasting red. It was a counter-intuitive yet divine result for lovers of Big Rock Wines everywhere. 
Less truly is more.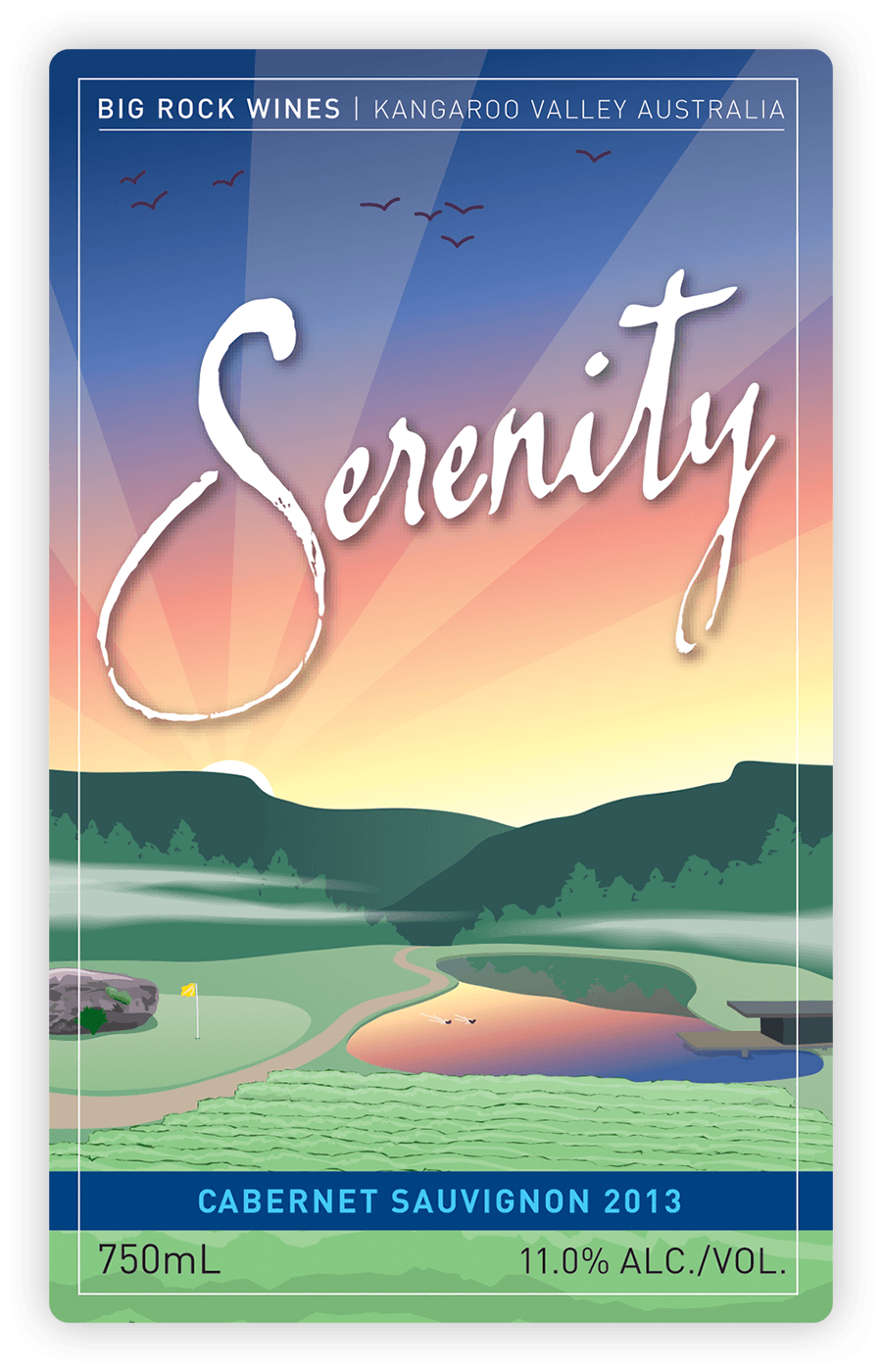 At the end of a busy day nurturing the vines, there's nothing quite as relaxing as sitting on the deck, overlooking the vineyard at Big Rock Wines and enjoying the peace and tranquility — unless you also have a glass of Serenity on hand, to accompany the view.
Serenity is our favourite light- to medium-bodied Cabernet Sauvignon — an easy-drinking wine with a soft pallet.
It's the perfect choice for a late-afternoon drink with Mother Nature … or for sharing quiet times with good friends.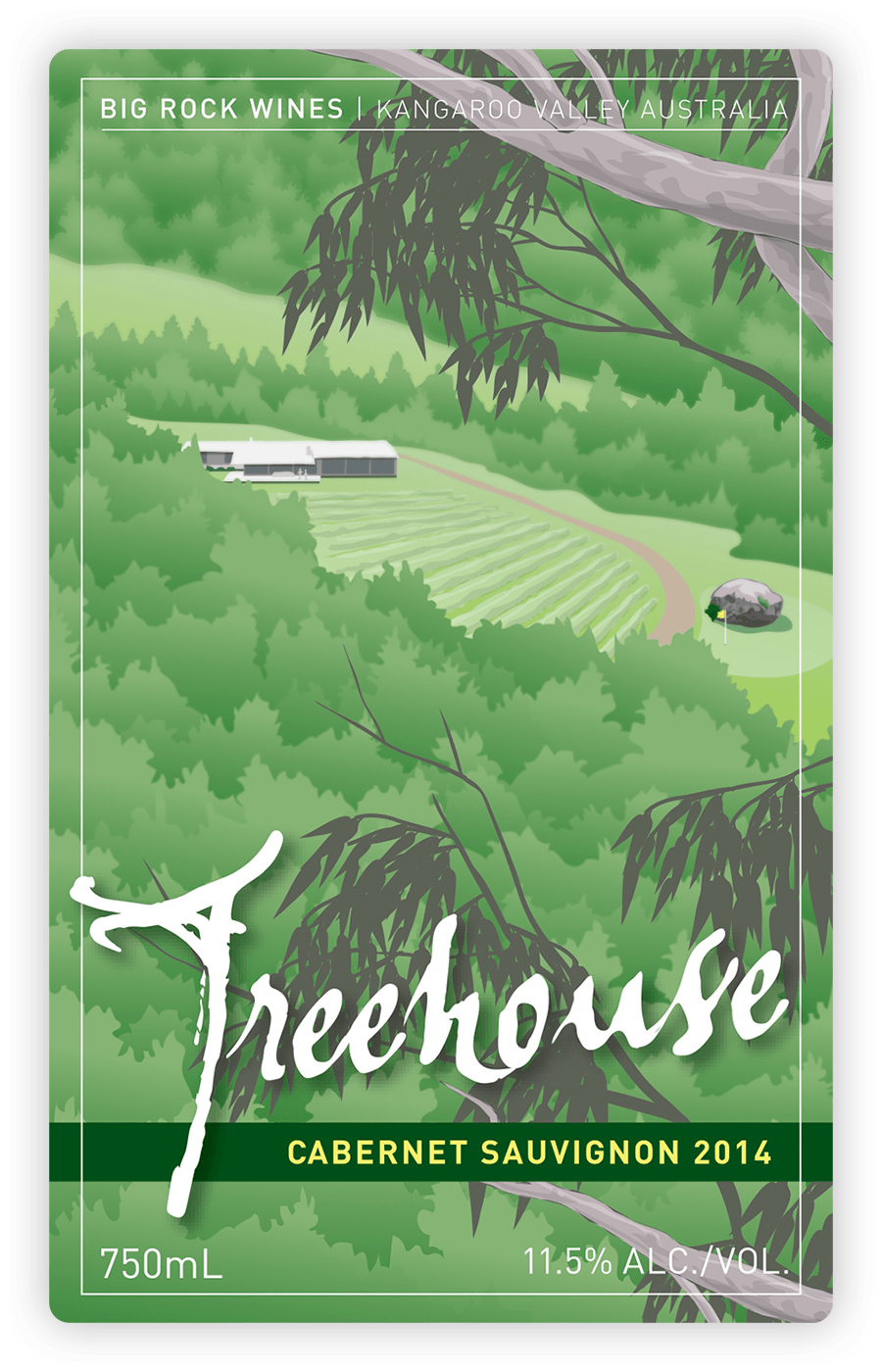 This year at Big Rock Wines, we started looking at wine in a very different way — from the Treehouse.
The Treehouse is our latest addition — a guest house perched high upon the hills, offering visitors magnificent views across the valley and down over the entire Big Rock Wines estate.
Treehouse is also the namesake for our latest light- to medium-bodied Cabernet — an easy-drinking wine with a soft pallet.
Now you can sit back and enjoy some Treehouse, while sitting back enjoying the Treehouse.

Want to know more?
We can discuss this project in more detail and help you create your own product range.