Logo design 
Five arrow-cursors symbolise different employees coming together to use the web-based interface.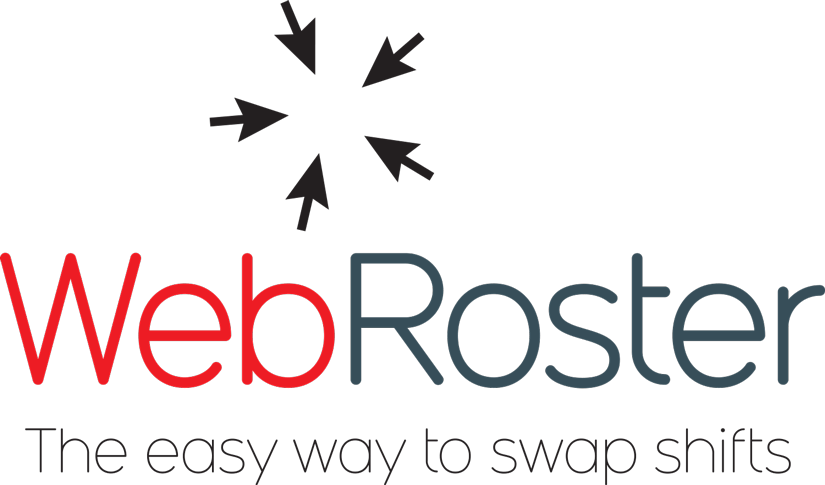 Poster design 
Each poster is a testimonial, spoken by a hypothetical user, explaining how the system uniquely benefitted their needs.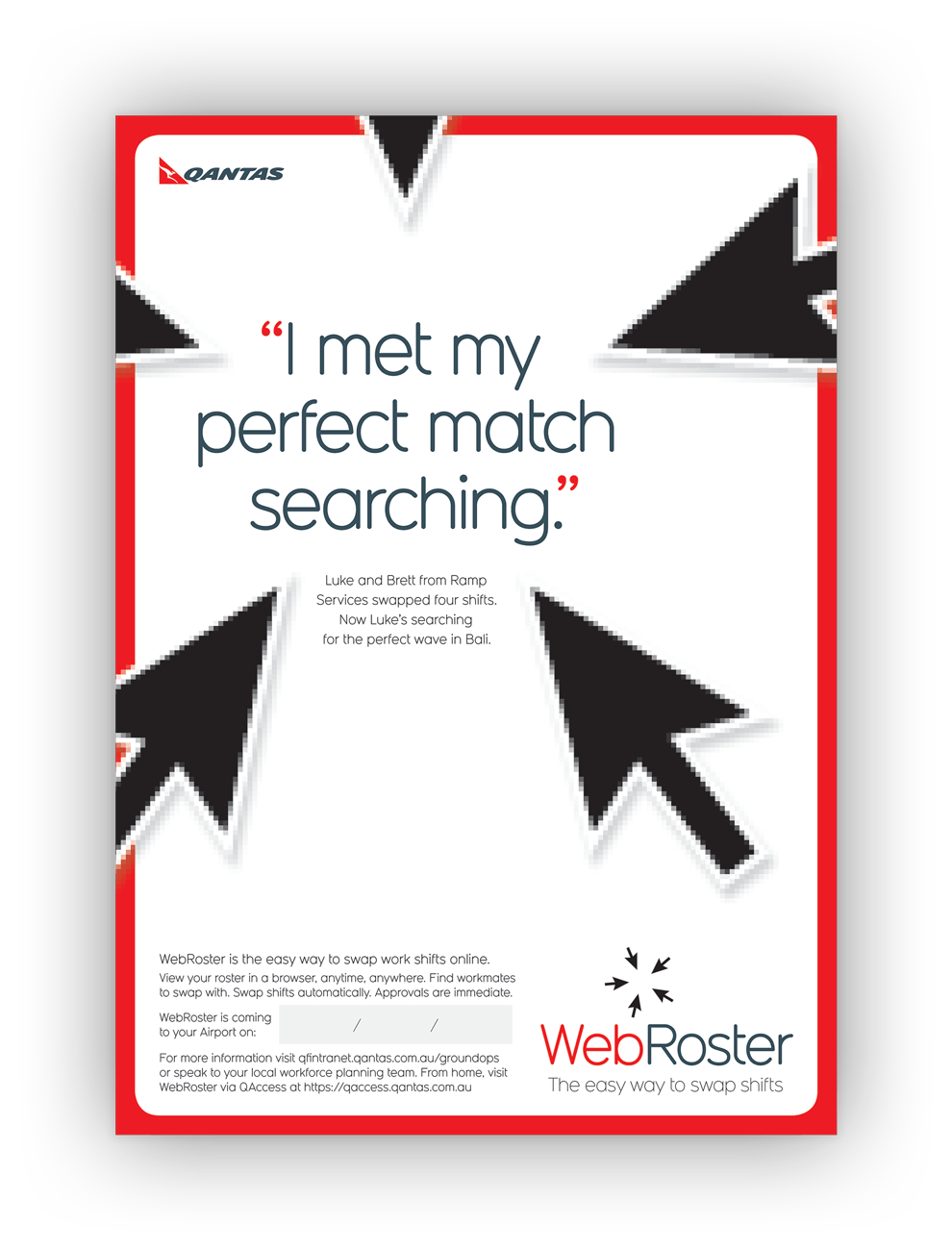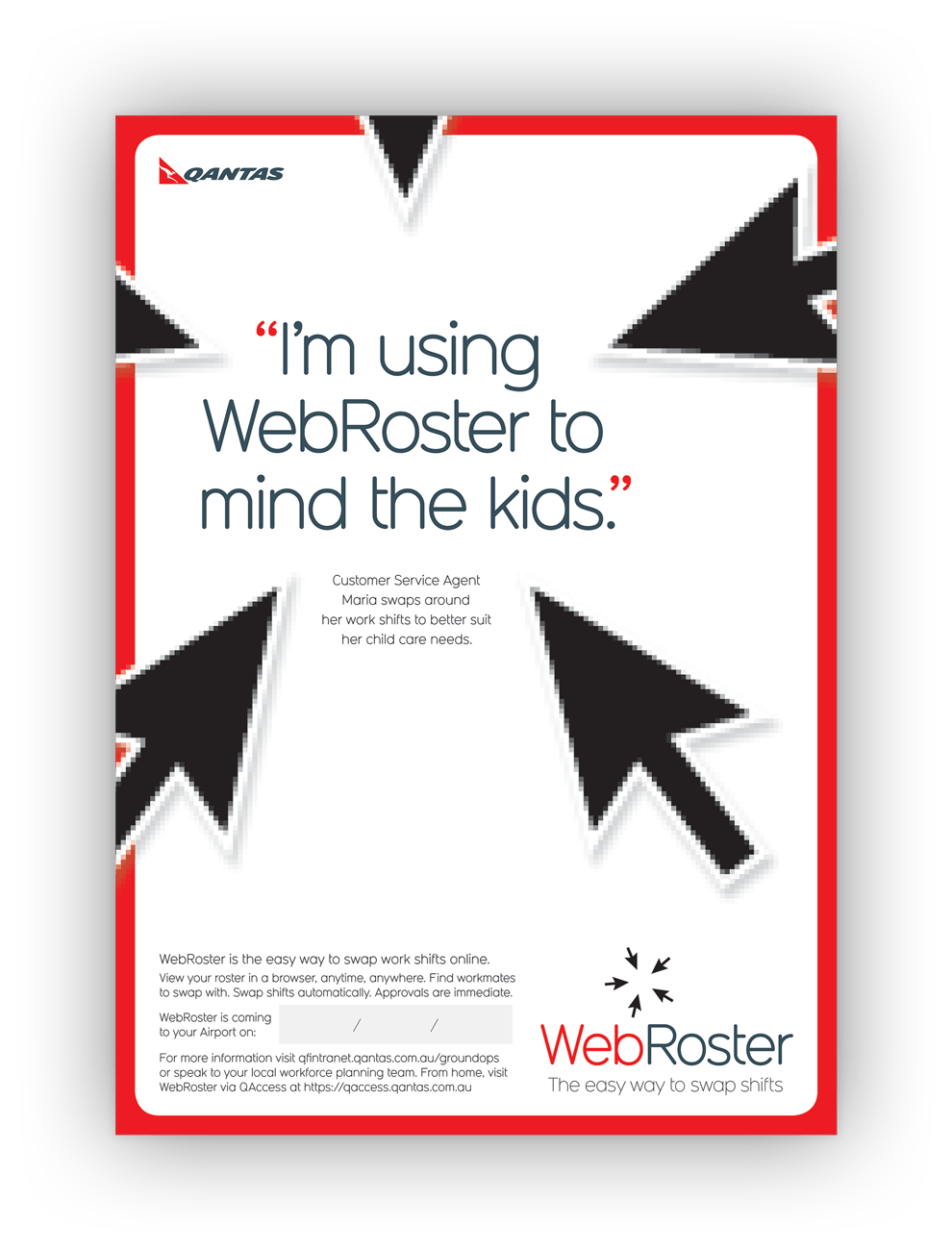 Client testimonial 
"I highly recommend [James Armstrong]. I've worked with James on numerous graphic design projects and found him to be very talented, helpful, responsive, willing to work to budget and delivers accurately to briefs. The added bonus with James is you get more than just a regular graphic designer. He has a real 'advertising flair' and so brings a different level of creative to his work. He has often exceeded my expectations." 
Internal Communication Manager
(project manager for WebRoster)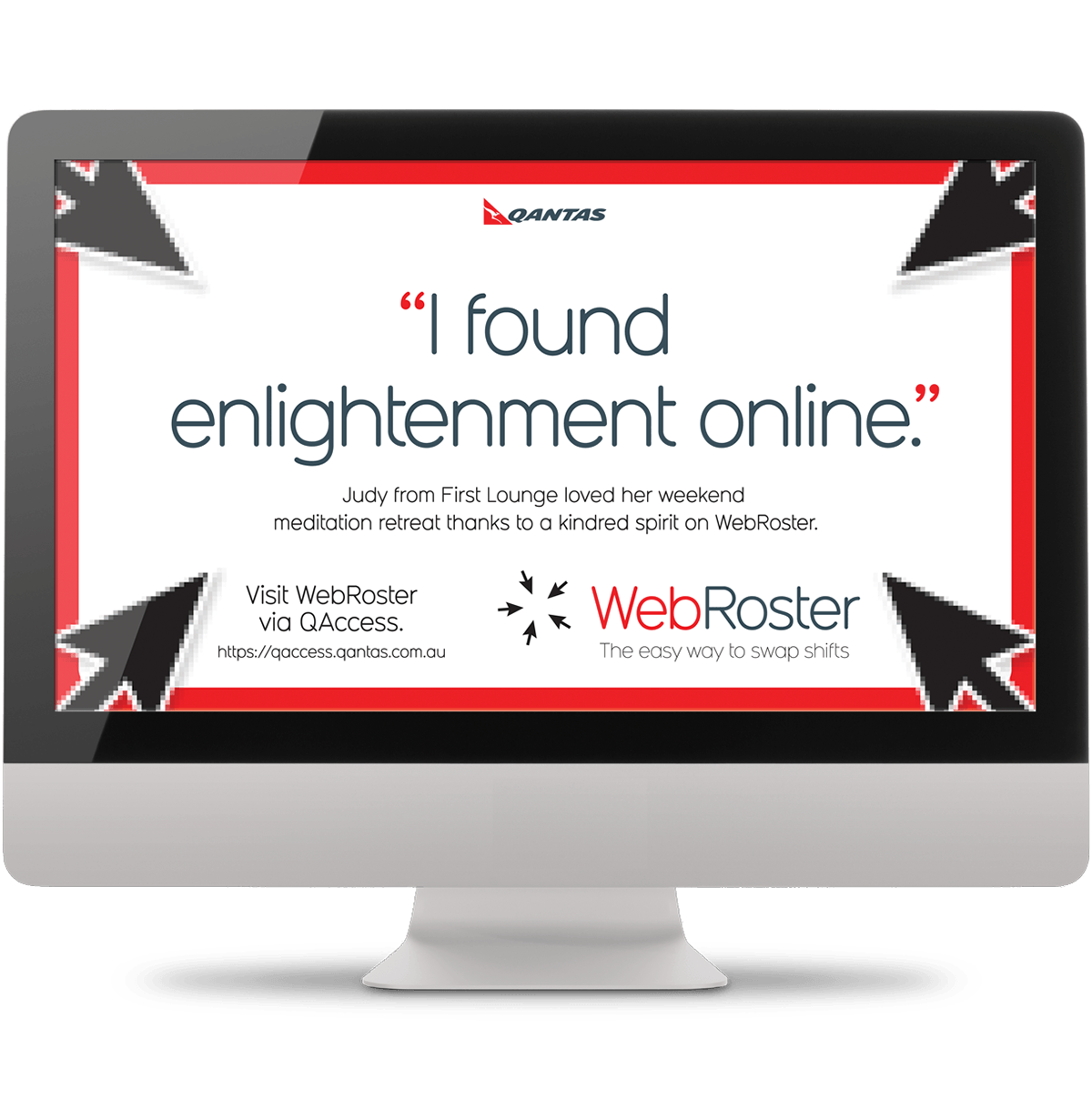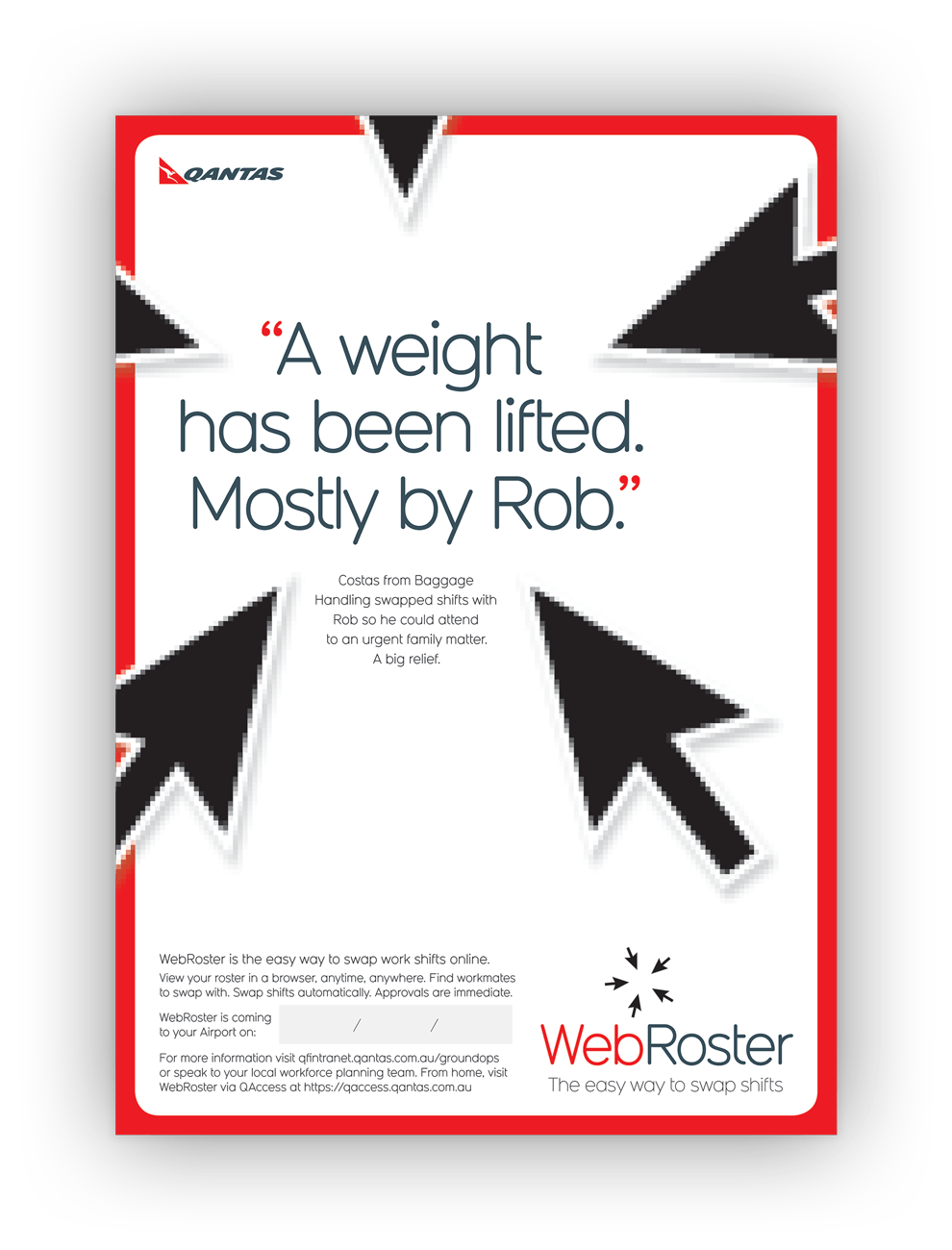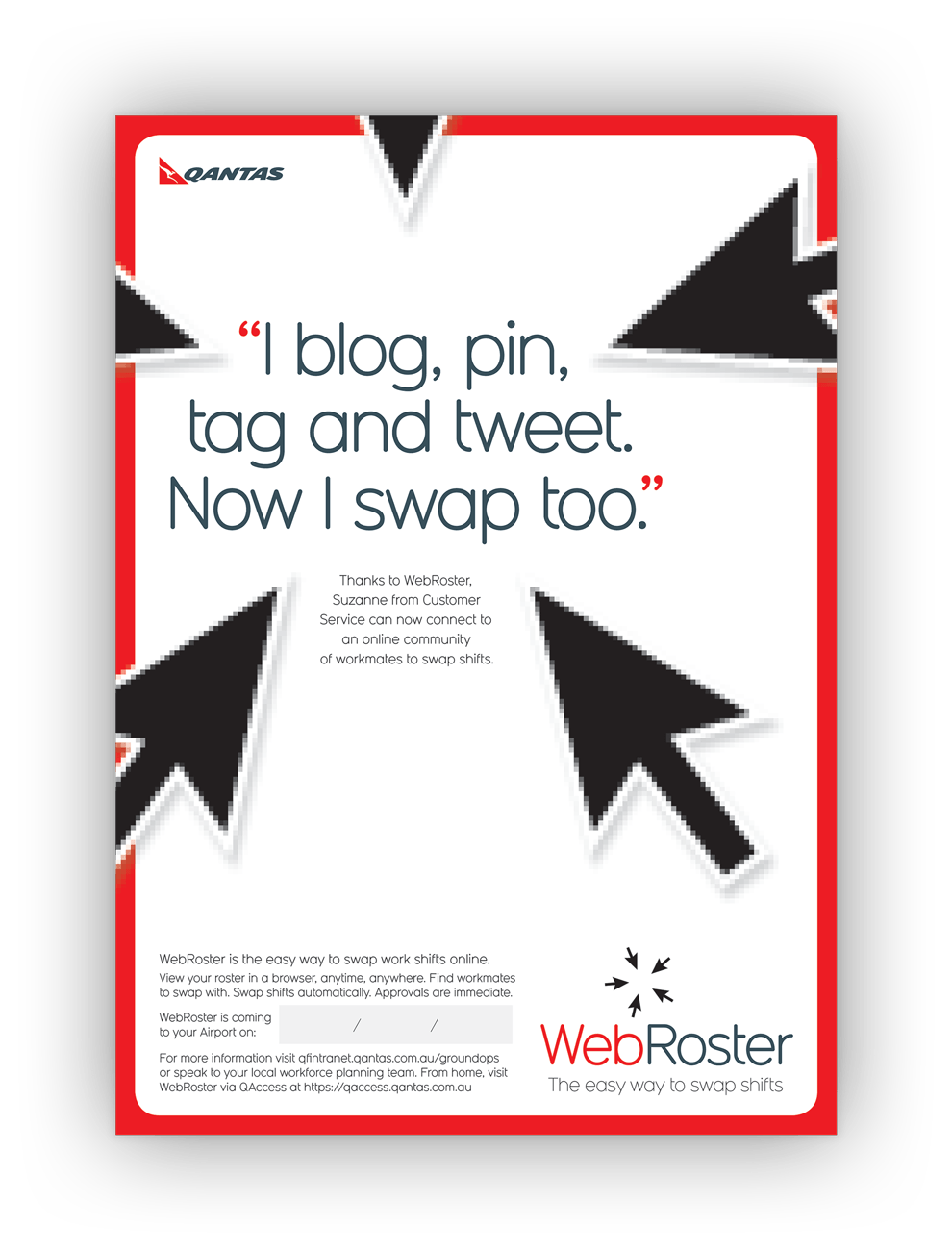 Awards 
Honorable Mention
— Creativity Annual Awards. 
Want to know more?
We can discuss this project in more detail and help you create your own awareness campaign.