Cover design
 (selected covers)
Qantas News
was designed to emulate the look and feel of a tabloid newspaper.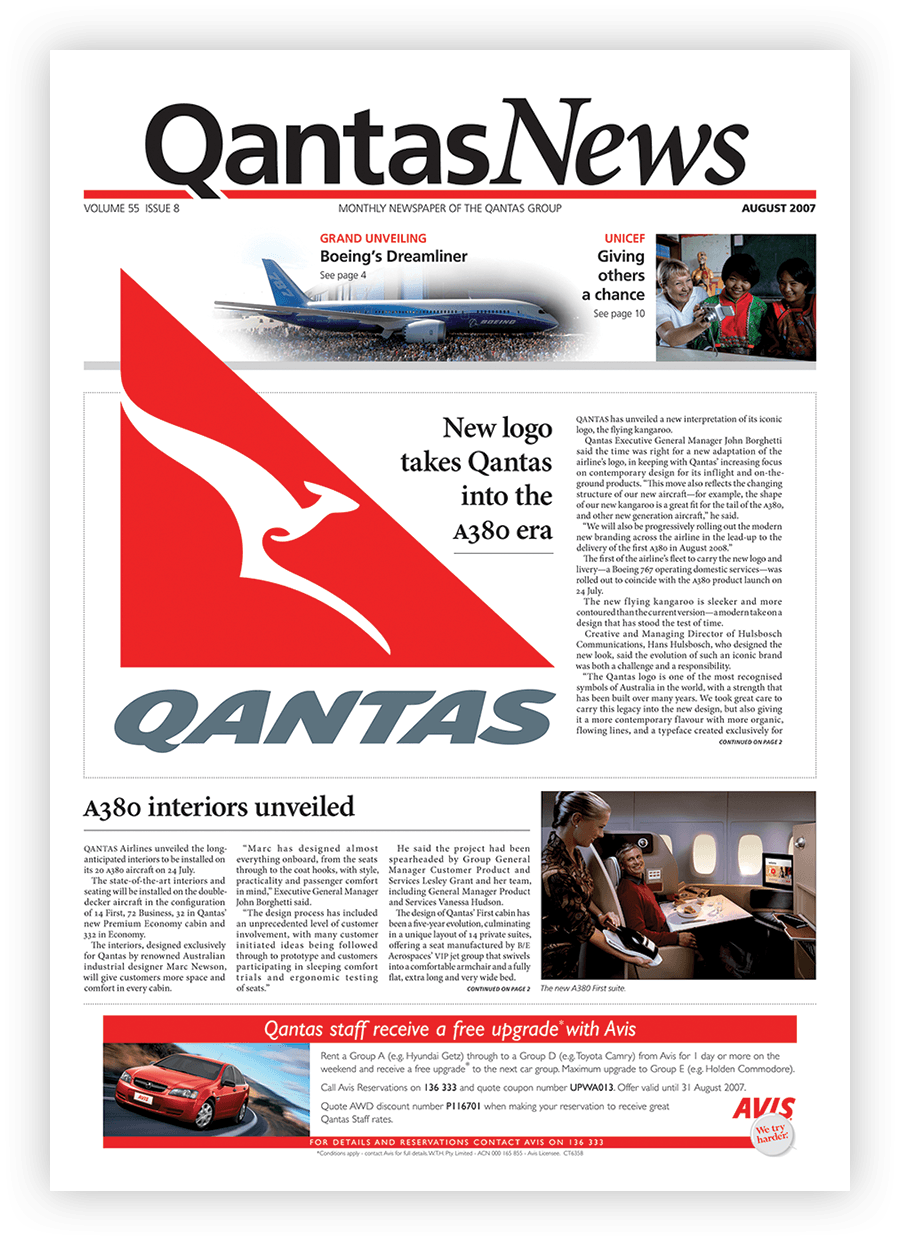 Over the five-year contract, the newspaper's underlying grid and typography remained consistent but responded to the differing visual tastes of each new managing editor.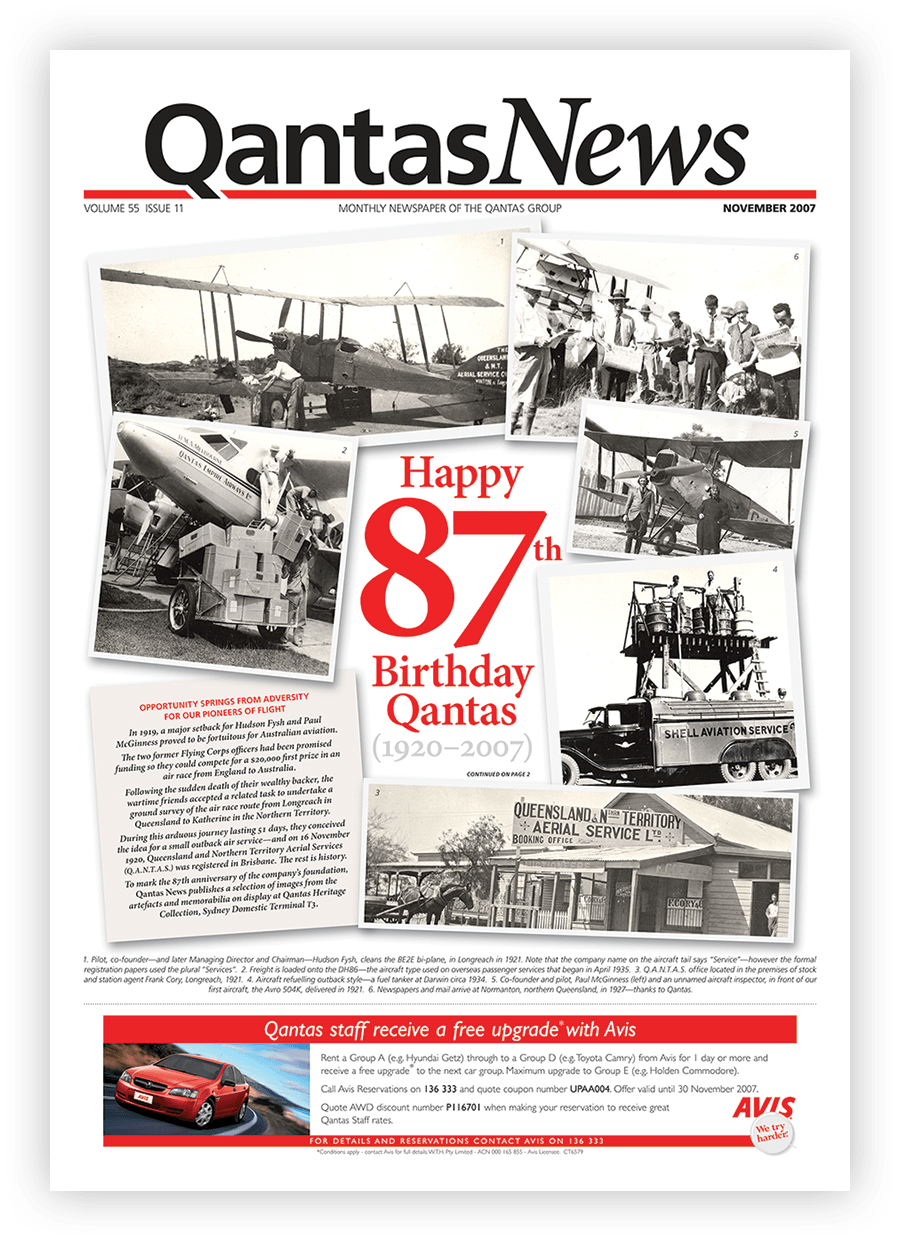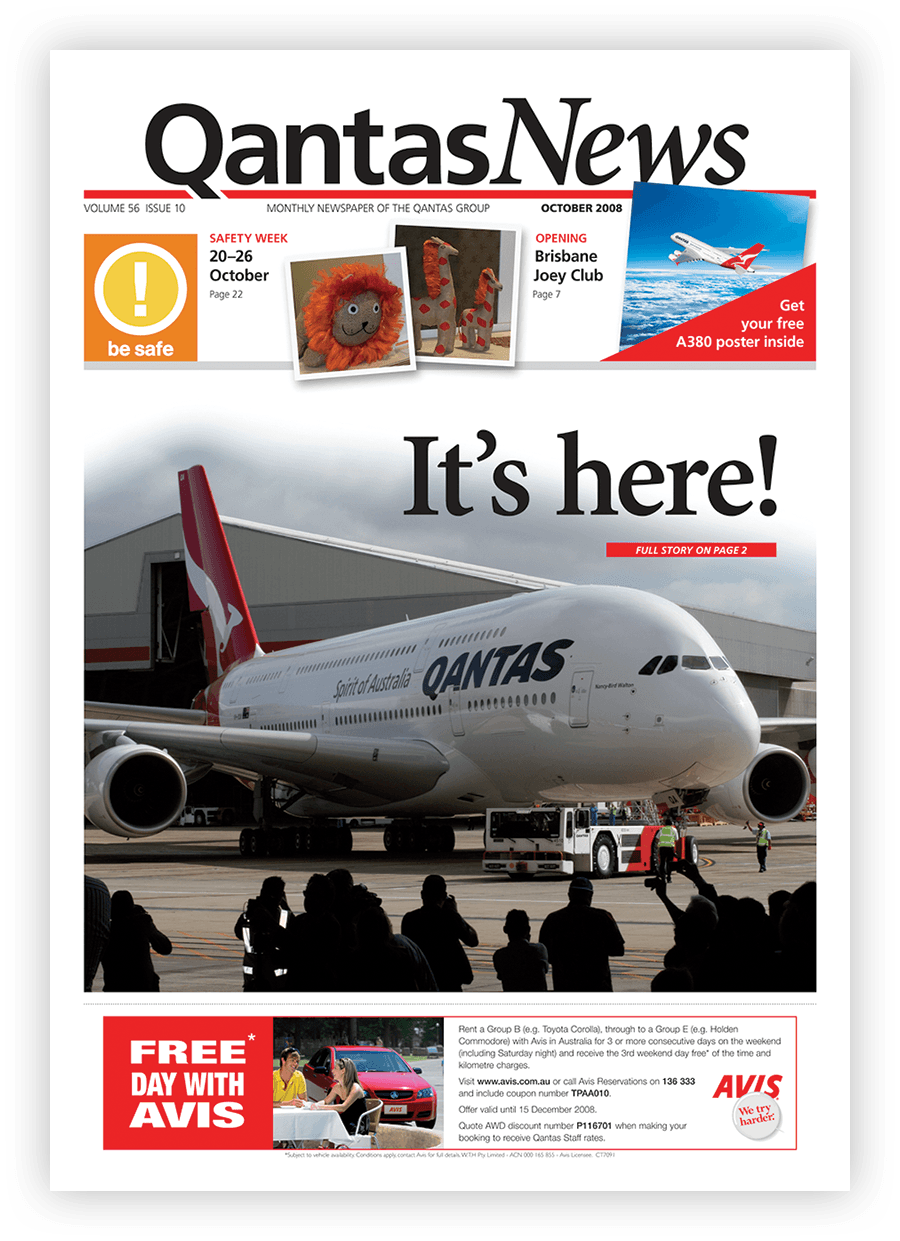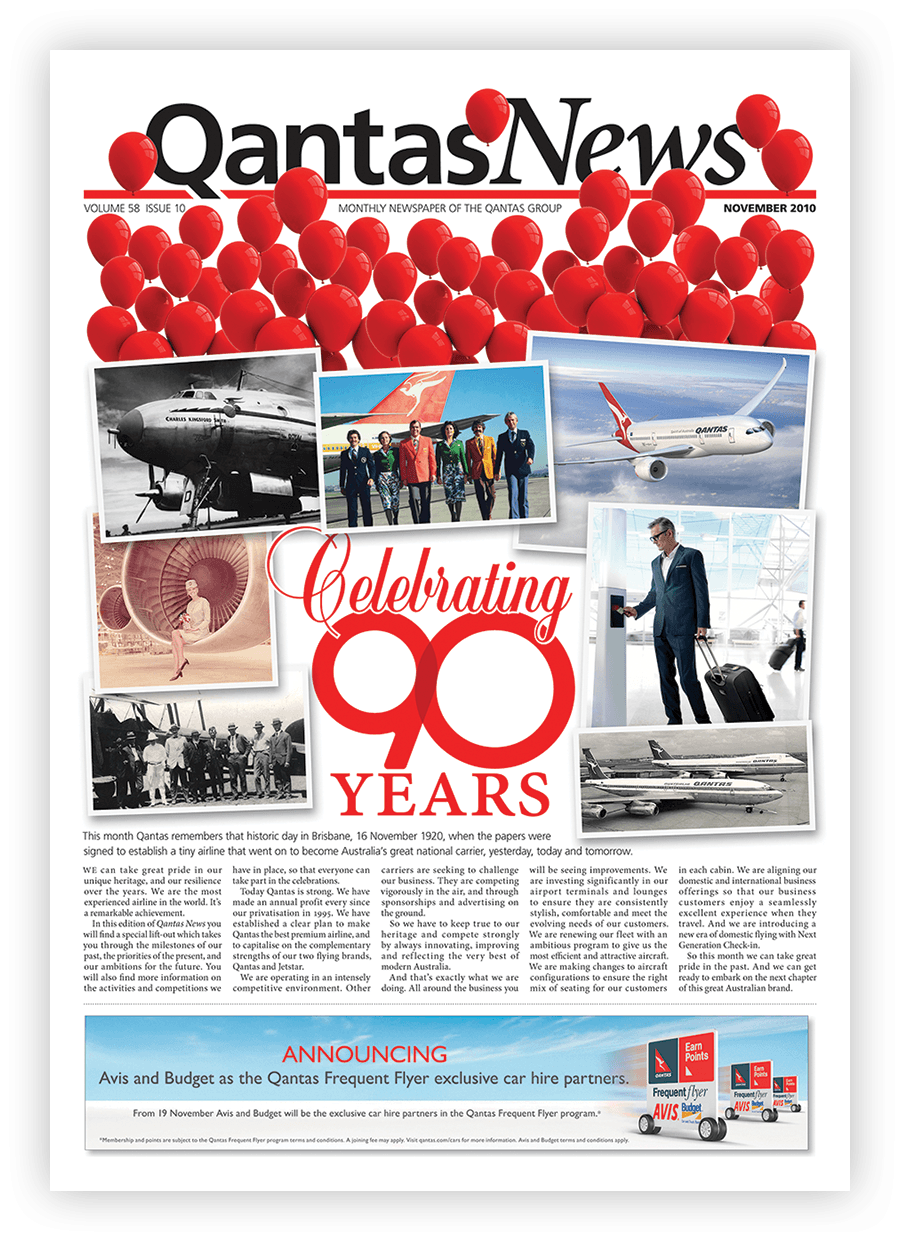 Editorial design
(selected spreads)
The page layout challenge: to create visual order from chaos; to craft cleanly proportioned layouts from an abundance of articles and third-party display advertising all fighting for prominence.

A mammoth organisational task, we delivered 60 monthly issues — nearly 1,500 page layouts — over the five-year contract.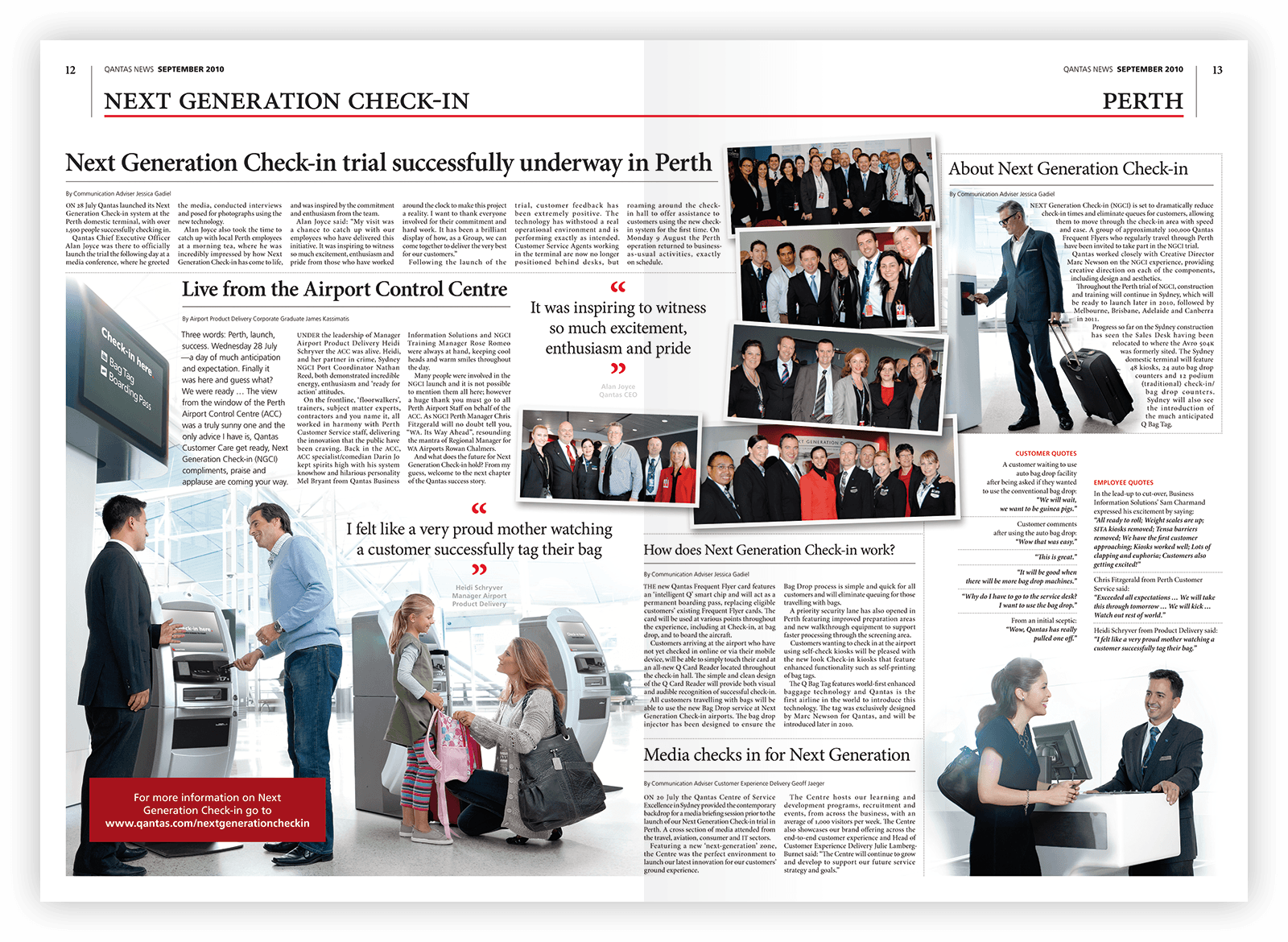 Several editorial sections were constant but often new, featured content was required.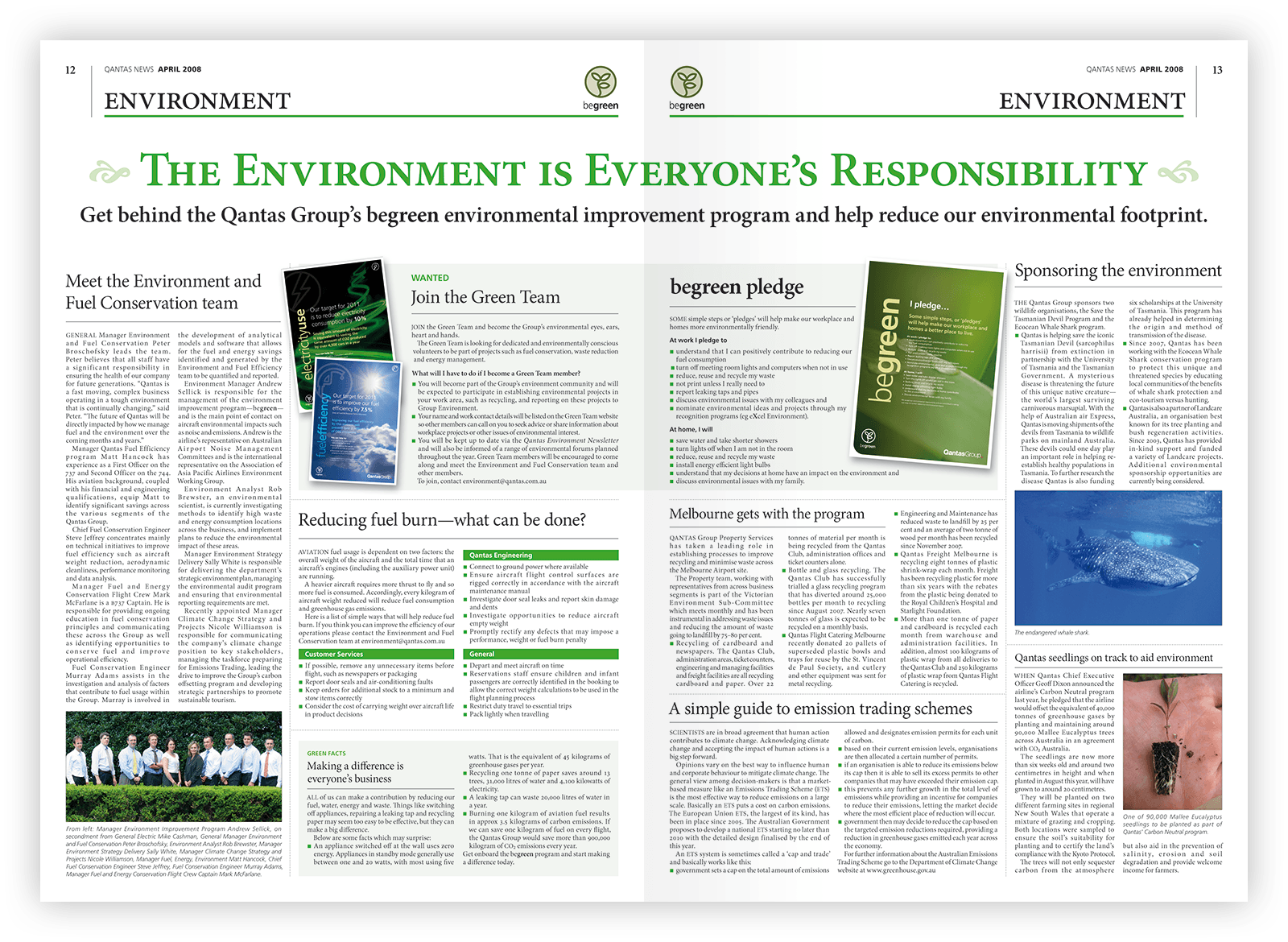 An airline-industry newspaper needs to show scale — wingspans are broad, hangers are huge, runways are long. Layouts were often dominated by large imagery.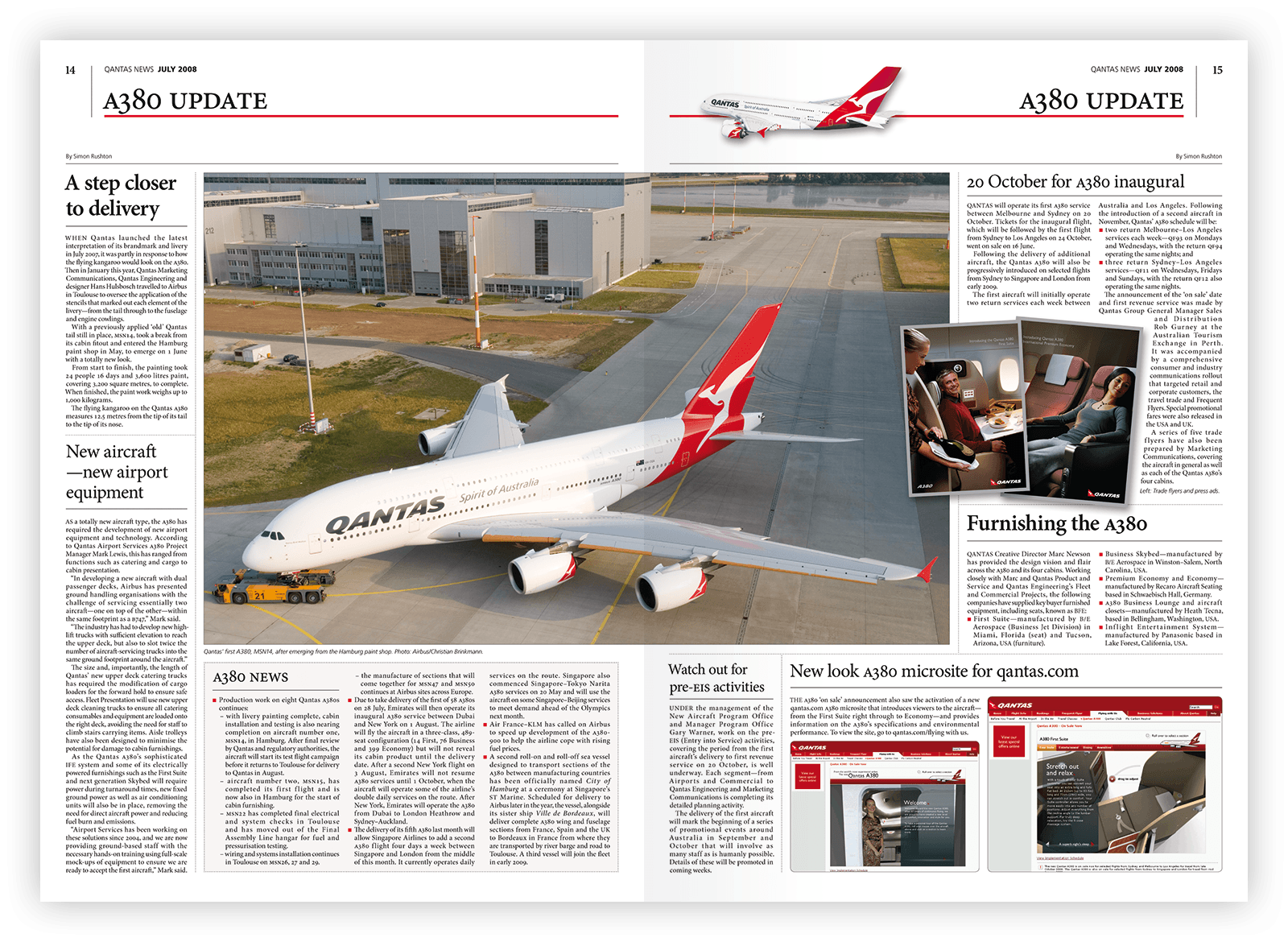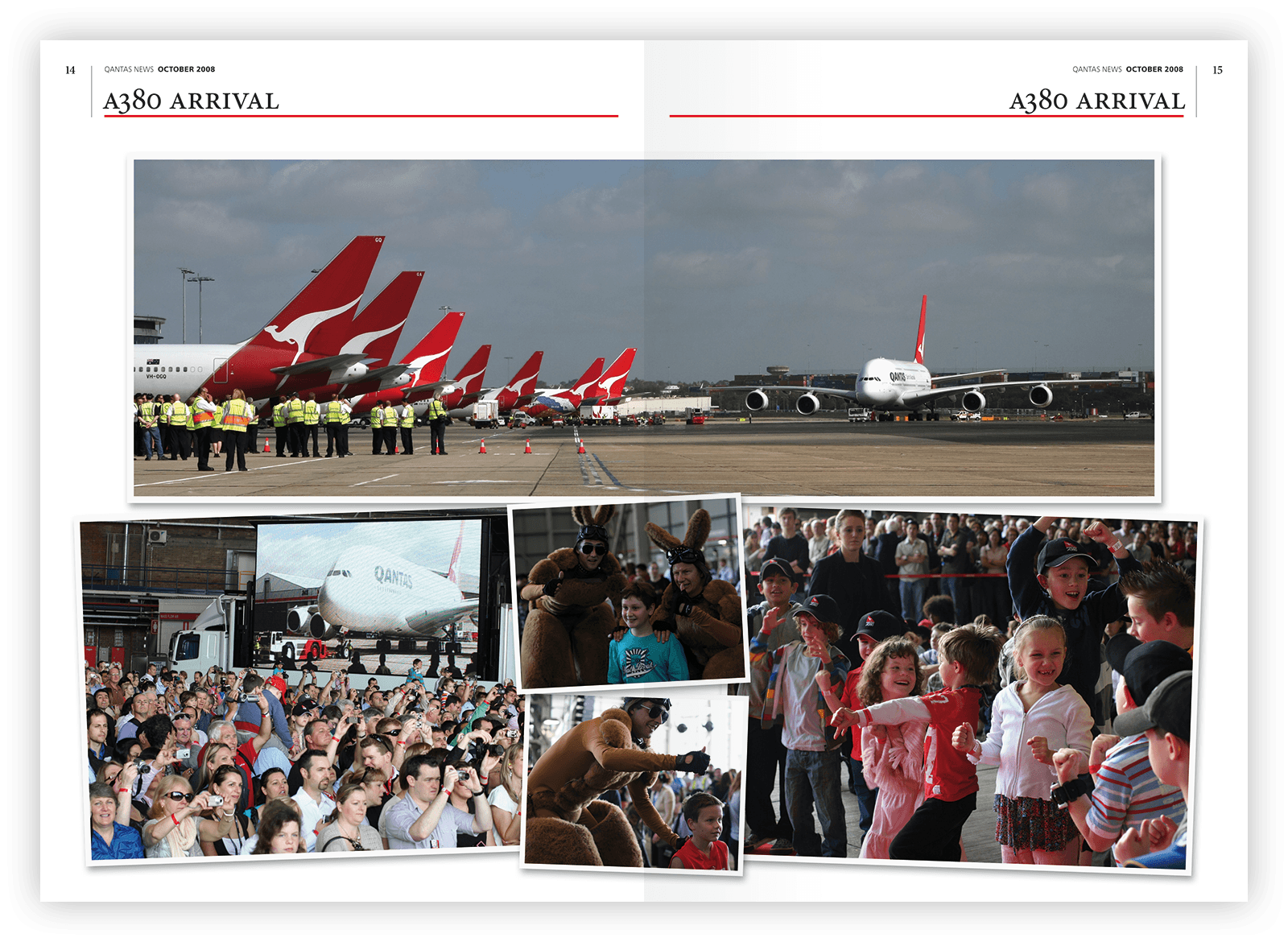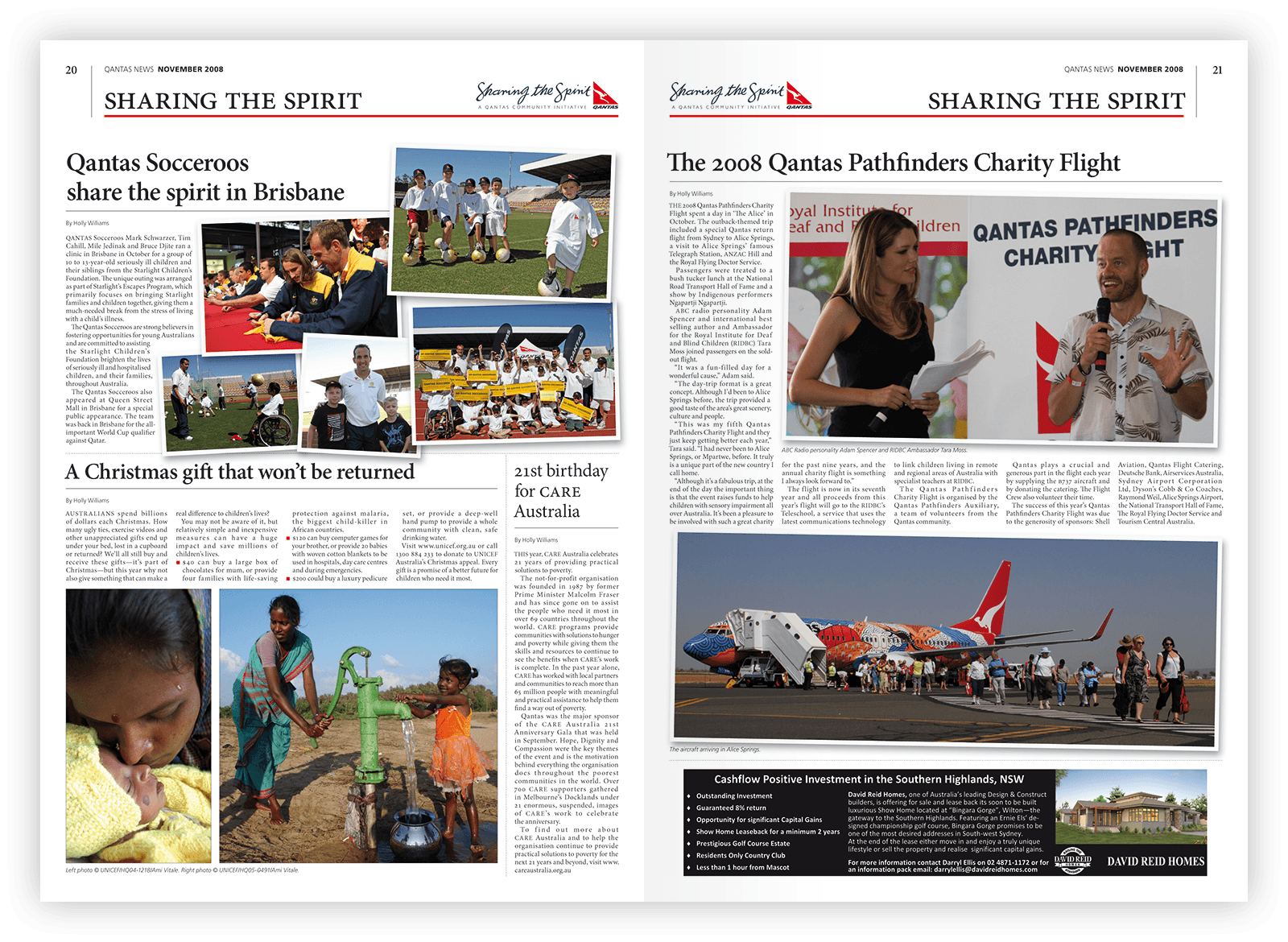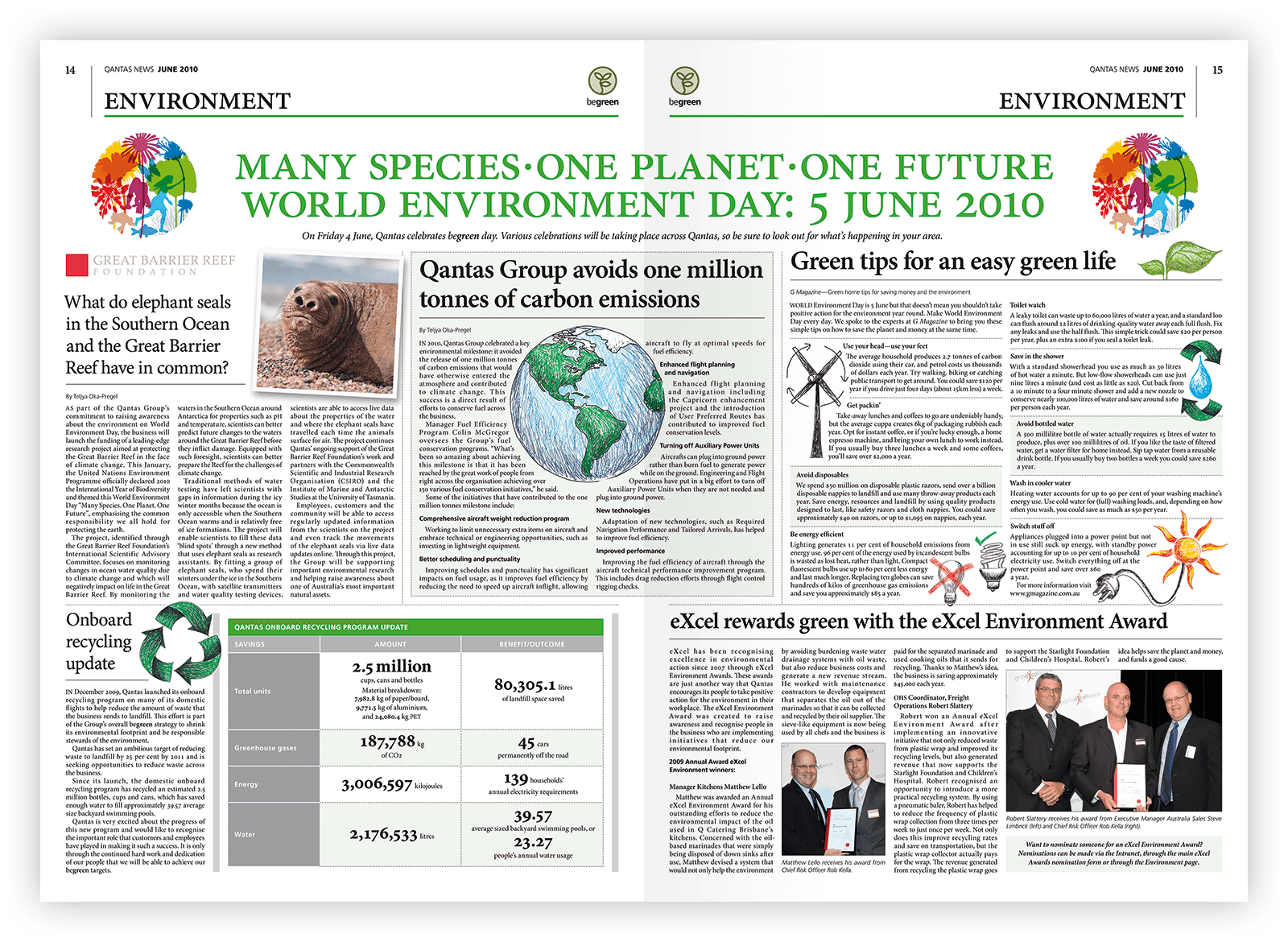 As an employee-centric newspaper, editorial covers topics beyond corporate news and achievements of Qantas's business units. The newspaper connected with employee social networks, community engagement and general topics with personal interest to employees.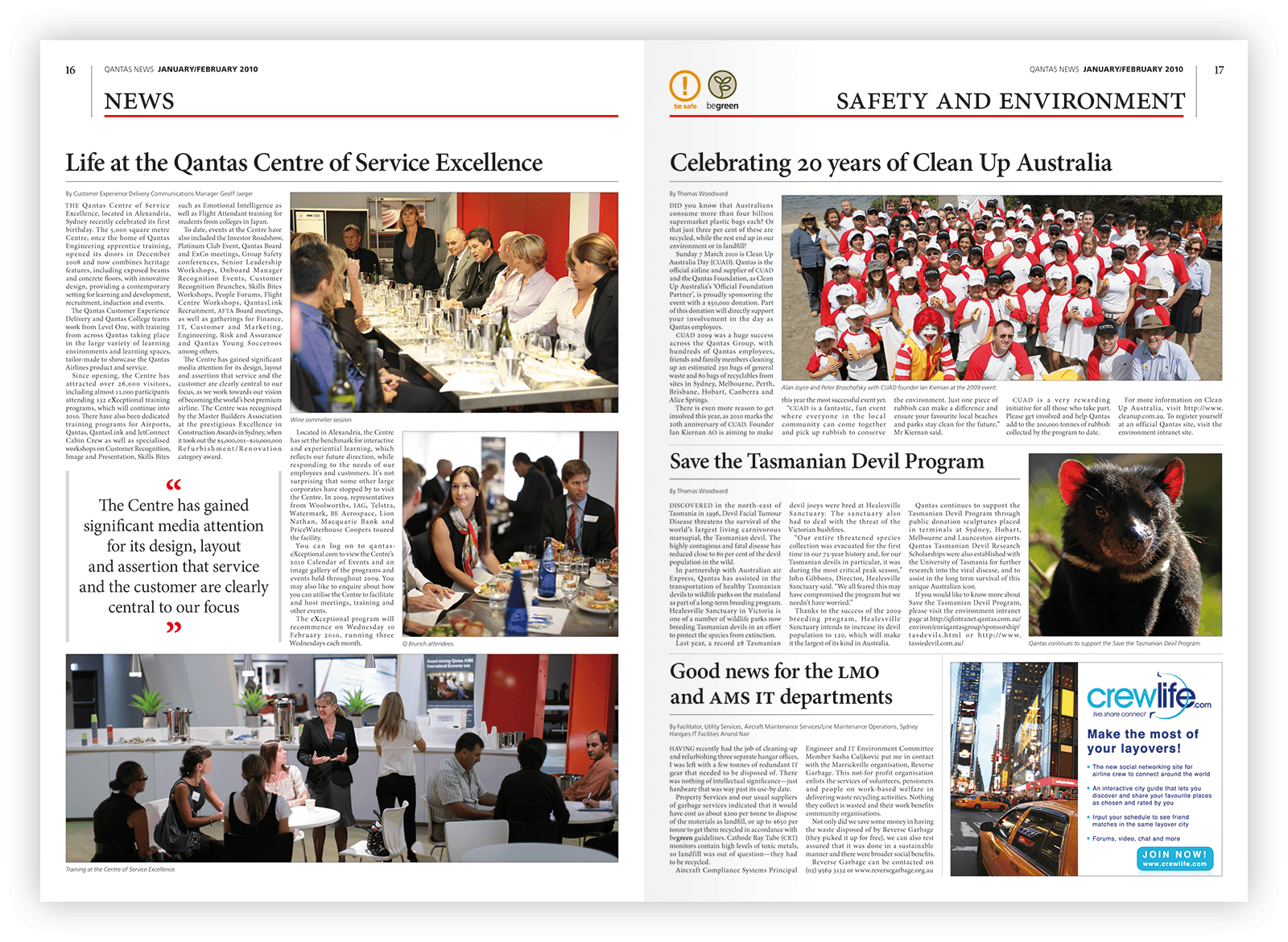 Like most newspapers, the crossword and sudoku were monthly favourites.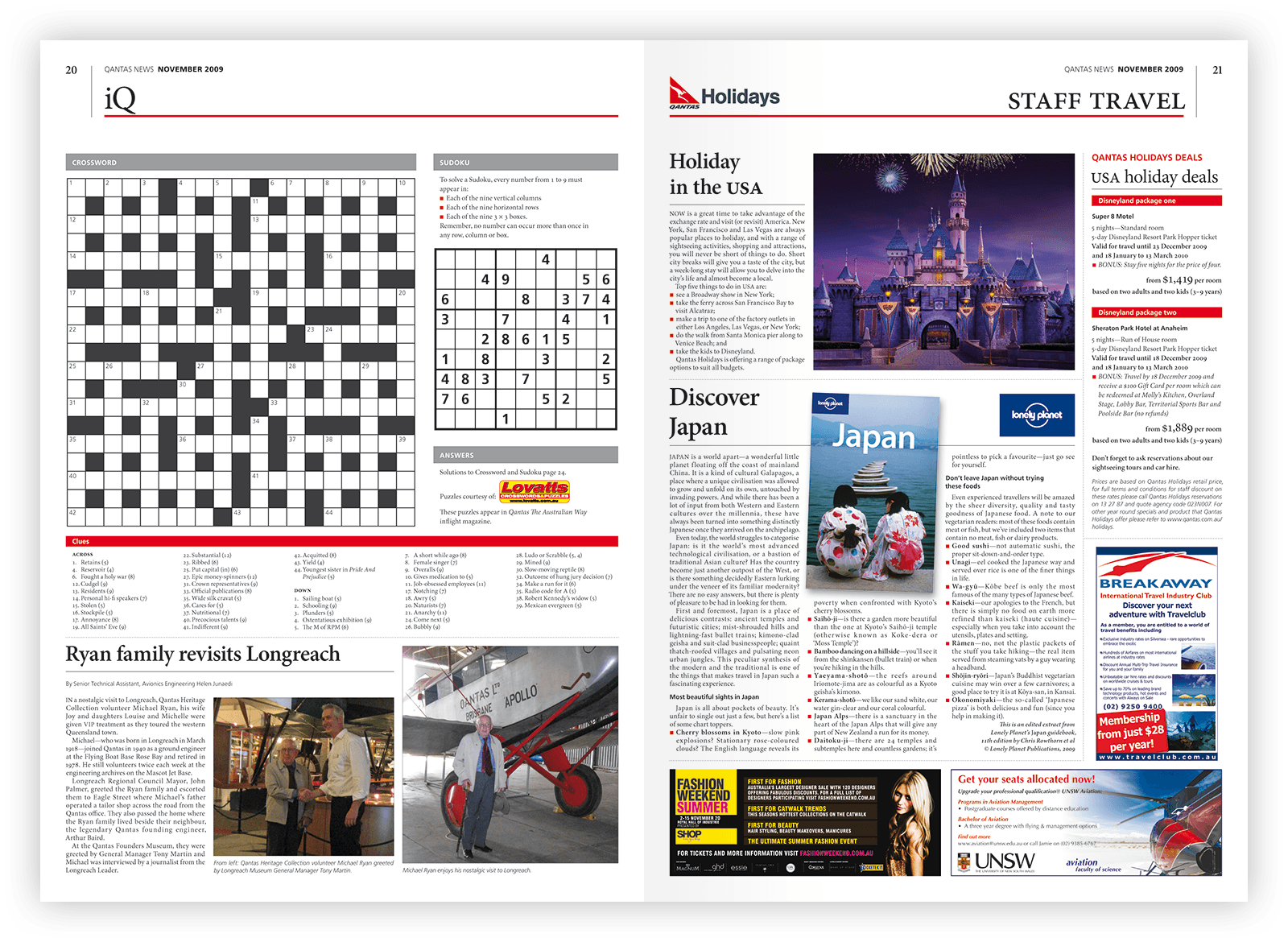 Awards
Silver Award
— International Creative Media Awards.
Want to know more?
We can discuss this project in more detail and help you create your own news publication.