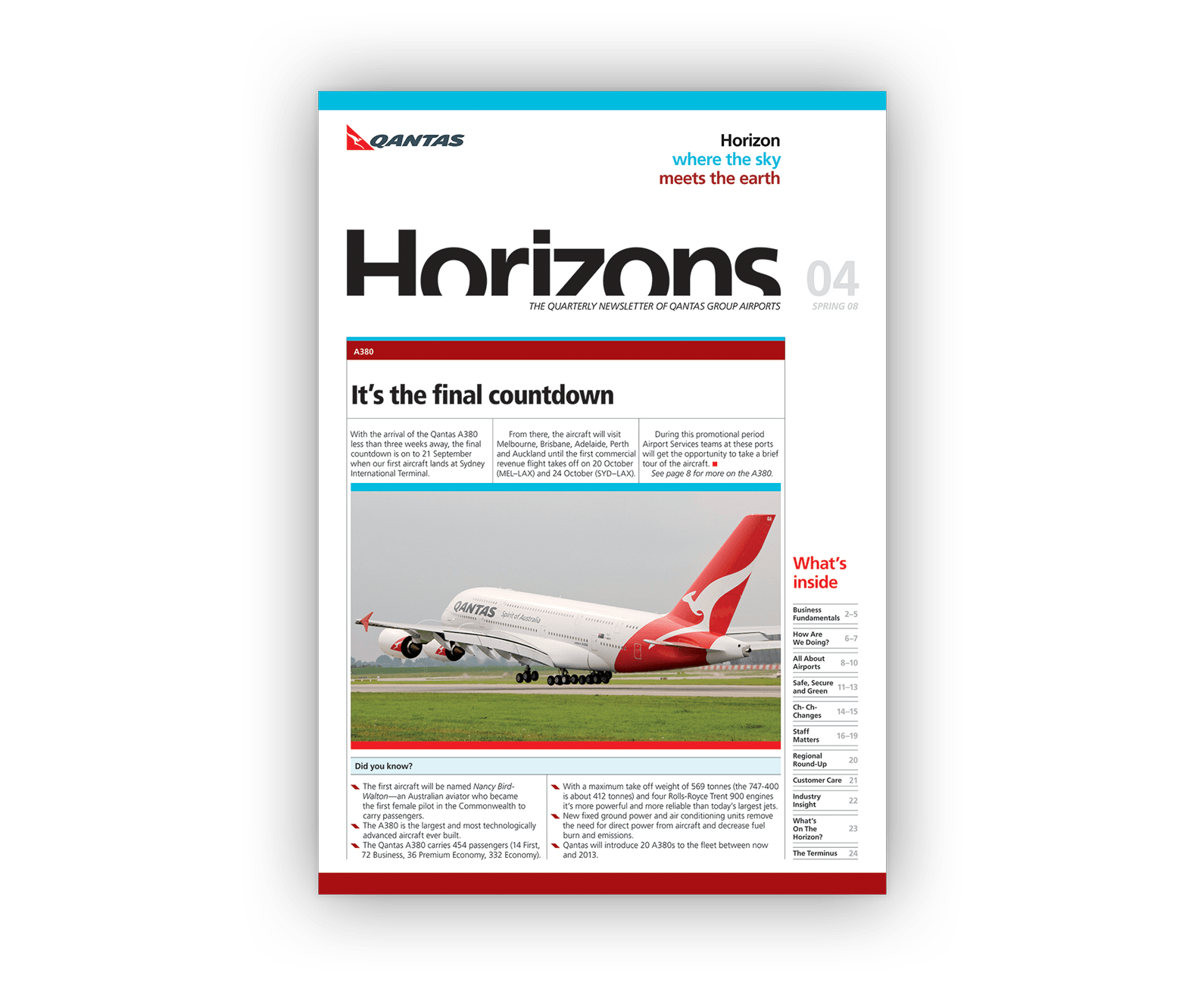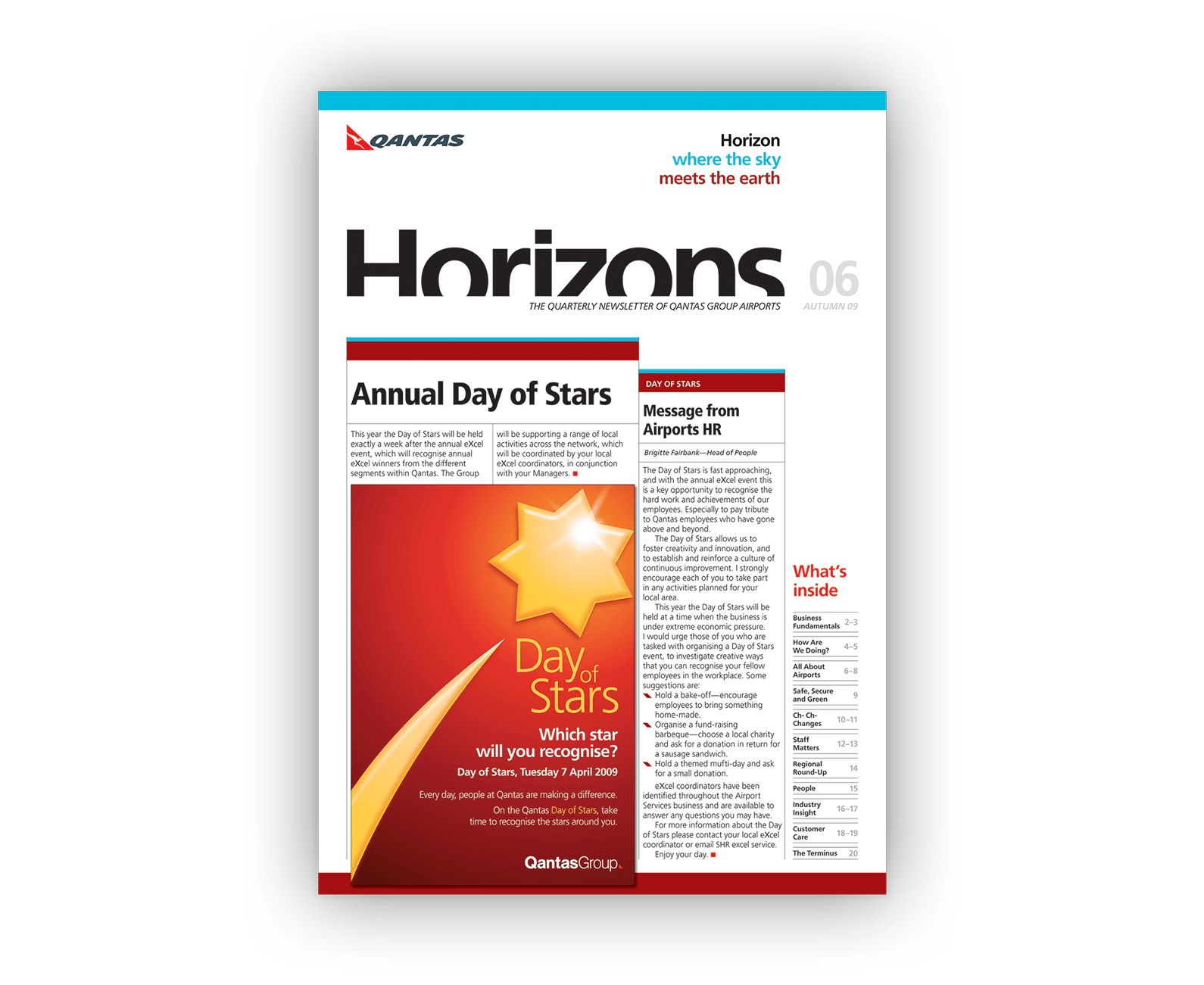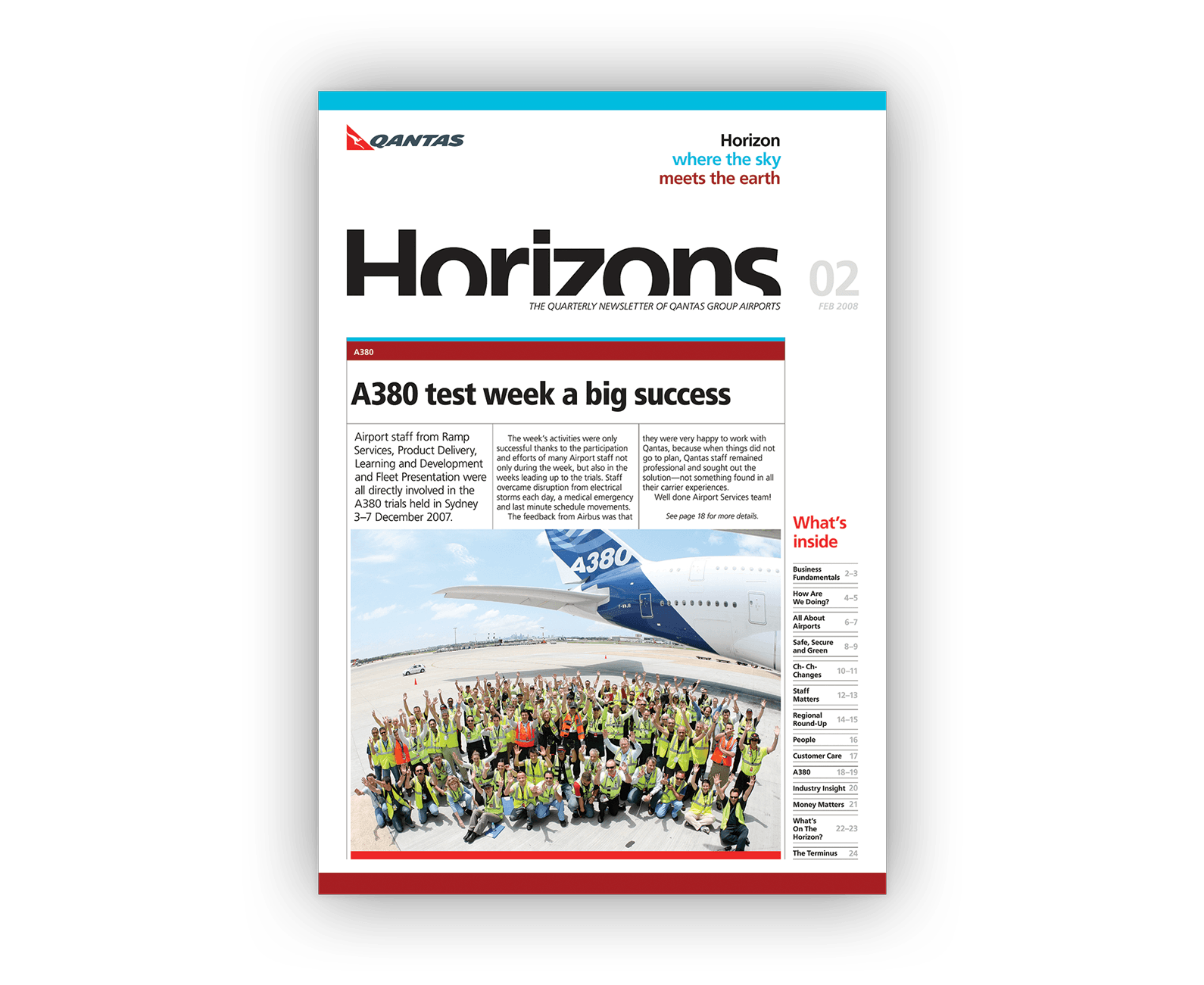 Behind the concept  
The newsletter's name,
Horizons
, masthead, design, colours and layout use the horizon as a motif. 
The horizon is the point at which sky meets Earth and was chosen as the symbol for the business's ground operations: the place where aircraft (from the sky) meet the support facilities (on the Earth).  
The 'Sky Blue' and 'Red Earth' colours (taken from Qantas's internal brand guidelines) were abutted to form a stylised horizon and banner for each news article.  
Masthead design 
Negative space cuts into the letterforms to imply the horizon.  

A seven-column grid allowed for subtle variety in layout design and use of white space.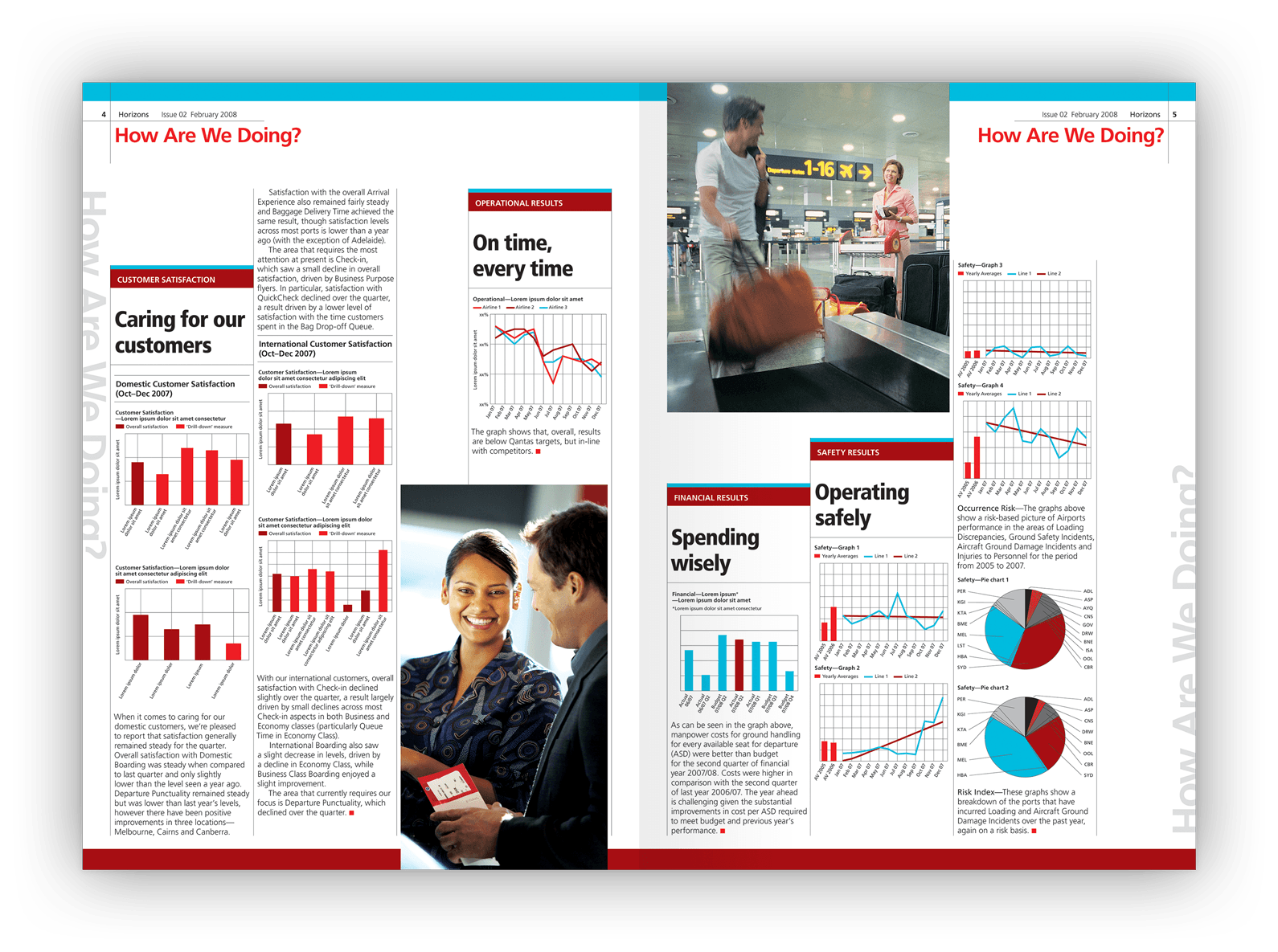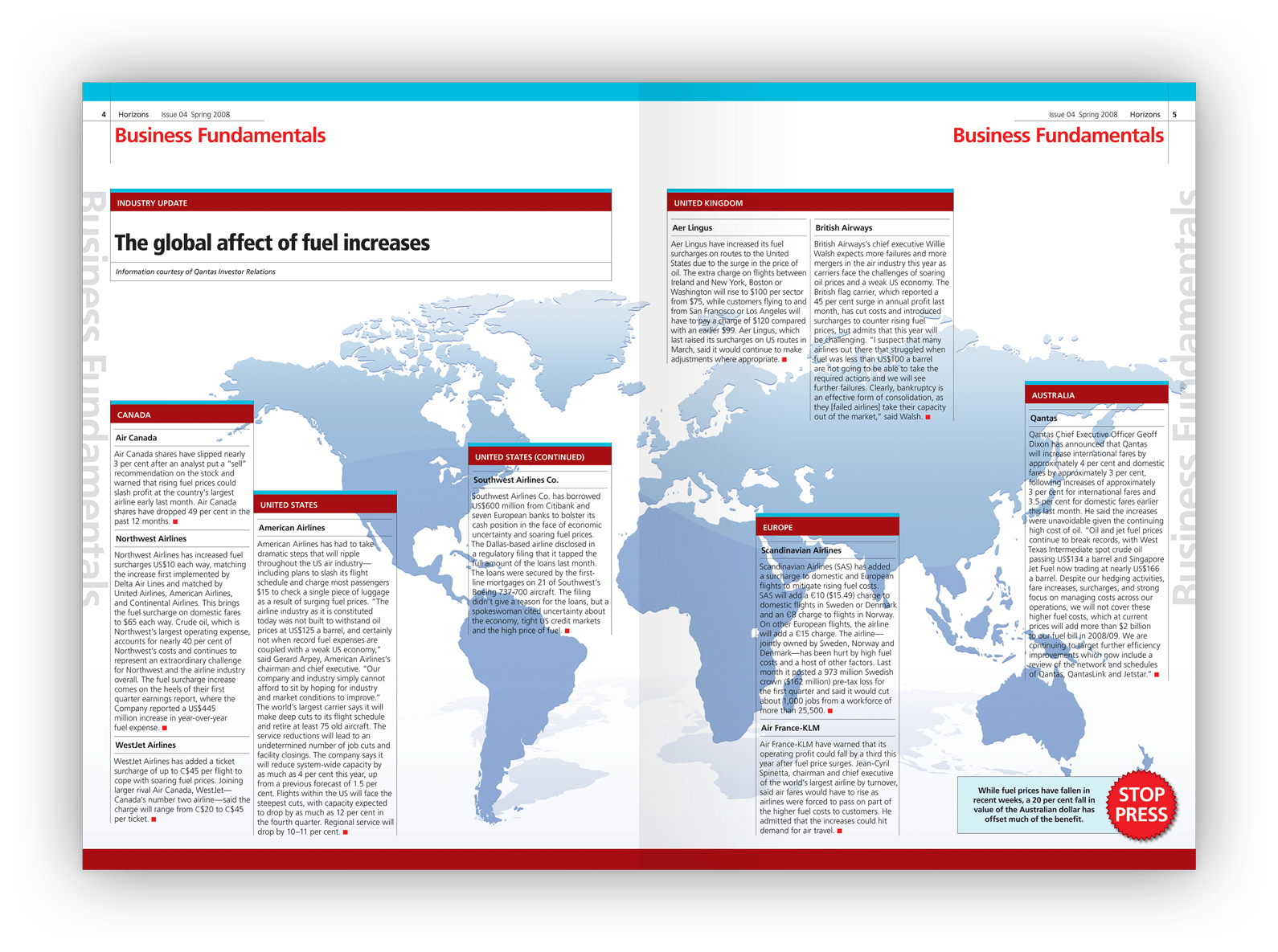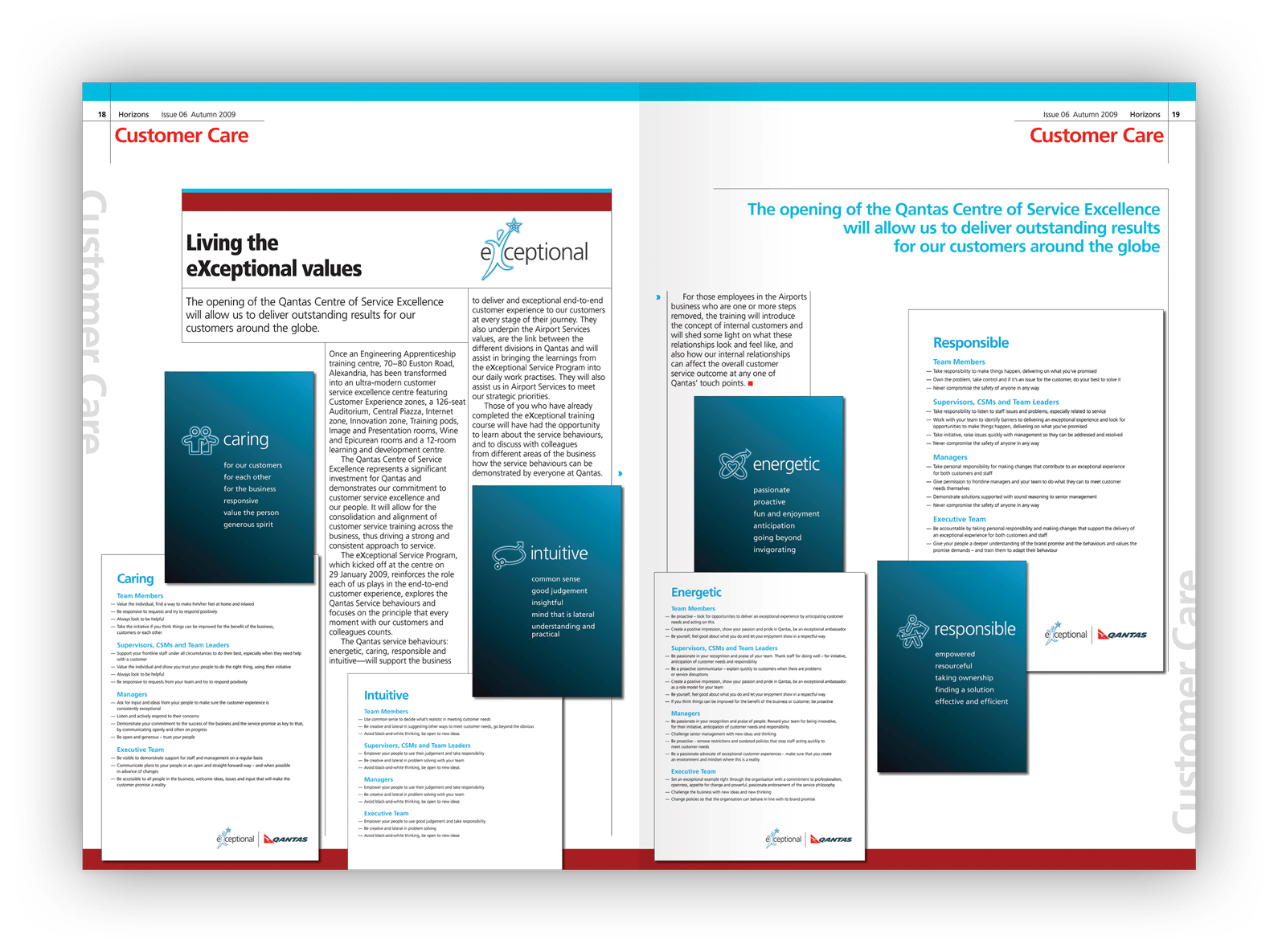 Client testimonial 
"I have no hesitation in recommending [James Armstrong's] design agency. I have always found them to be excellent on all the projects I have worked with them on —

high

quality creative work, attention to detail, excellent customer service, always prioritised work, very

transparent

pricing and always delivered great value for money." 
Manager Workforce Communication
 (project manager for
Little Red Book
 and
Horizons
newsletter)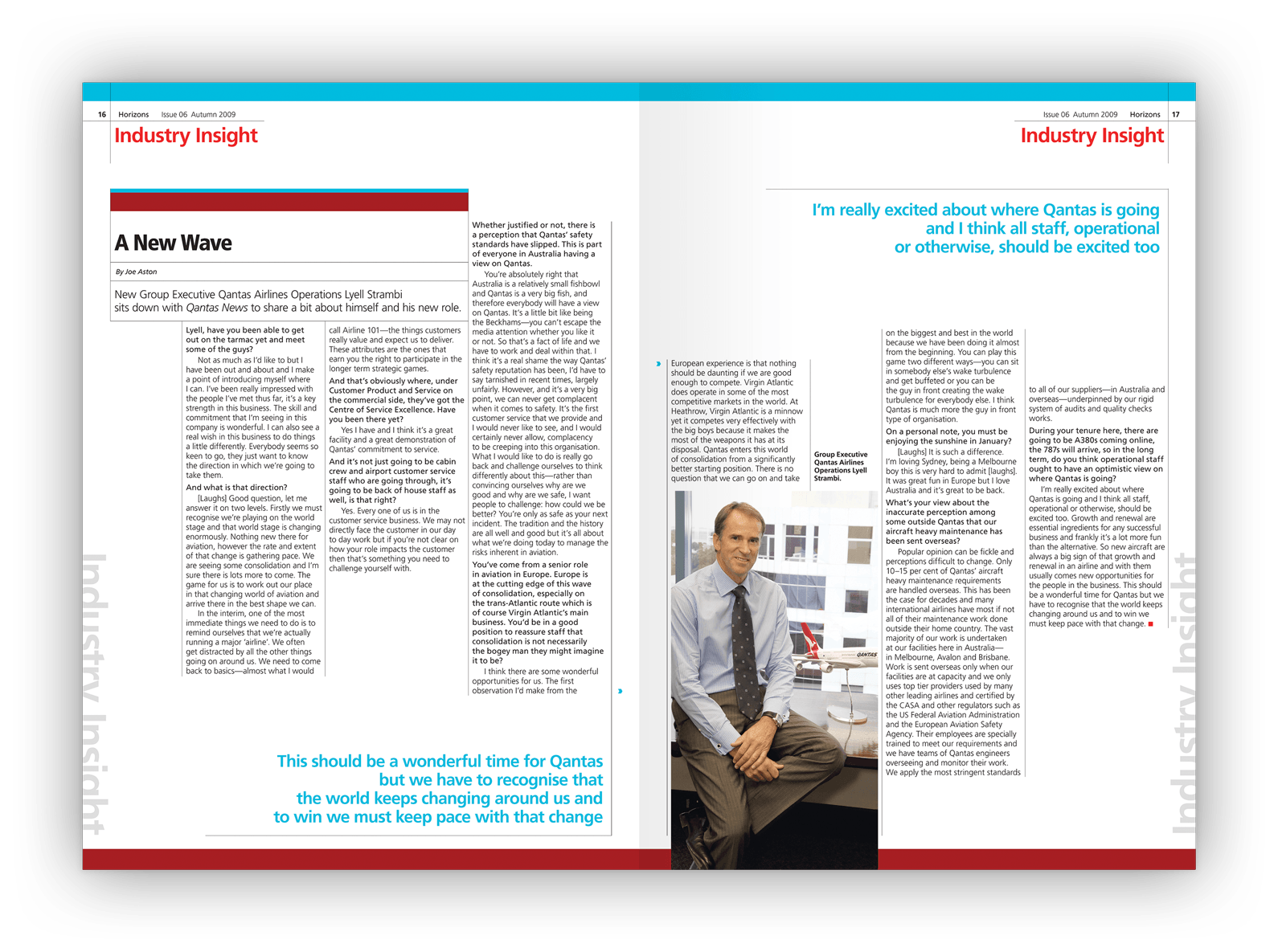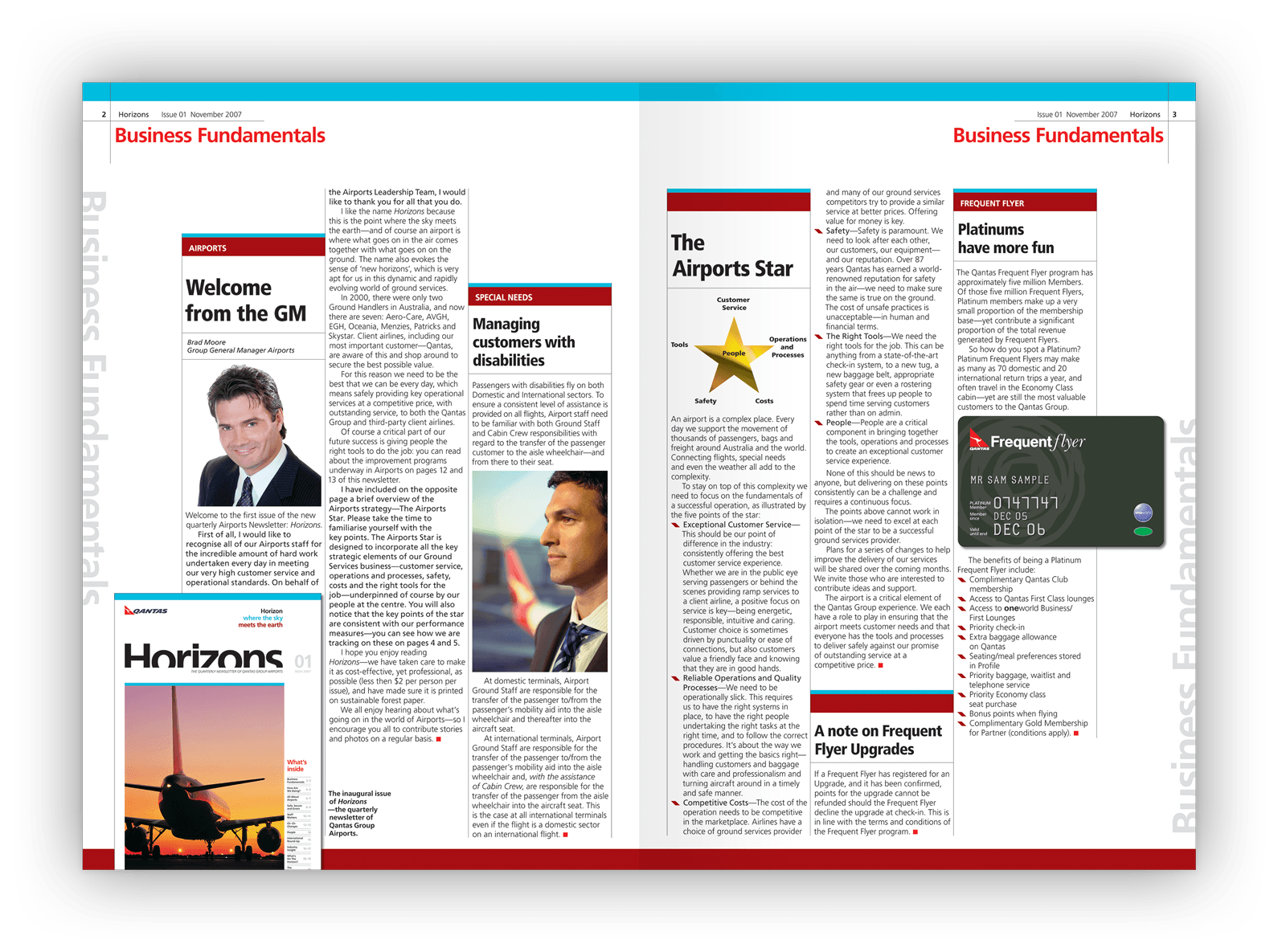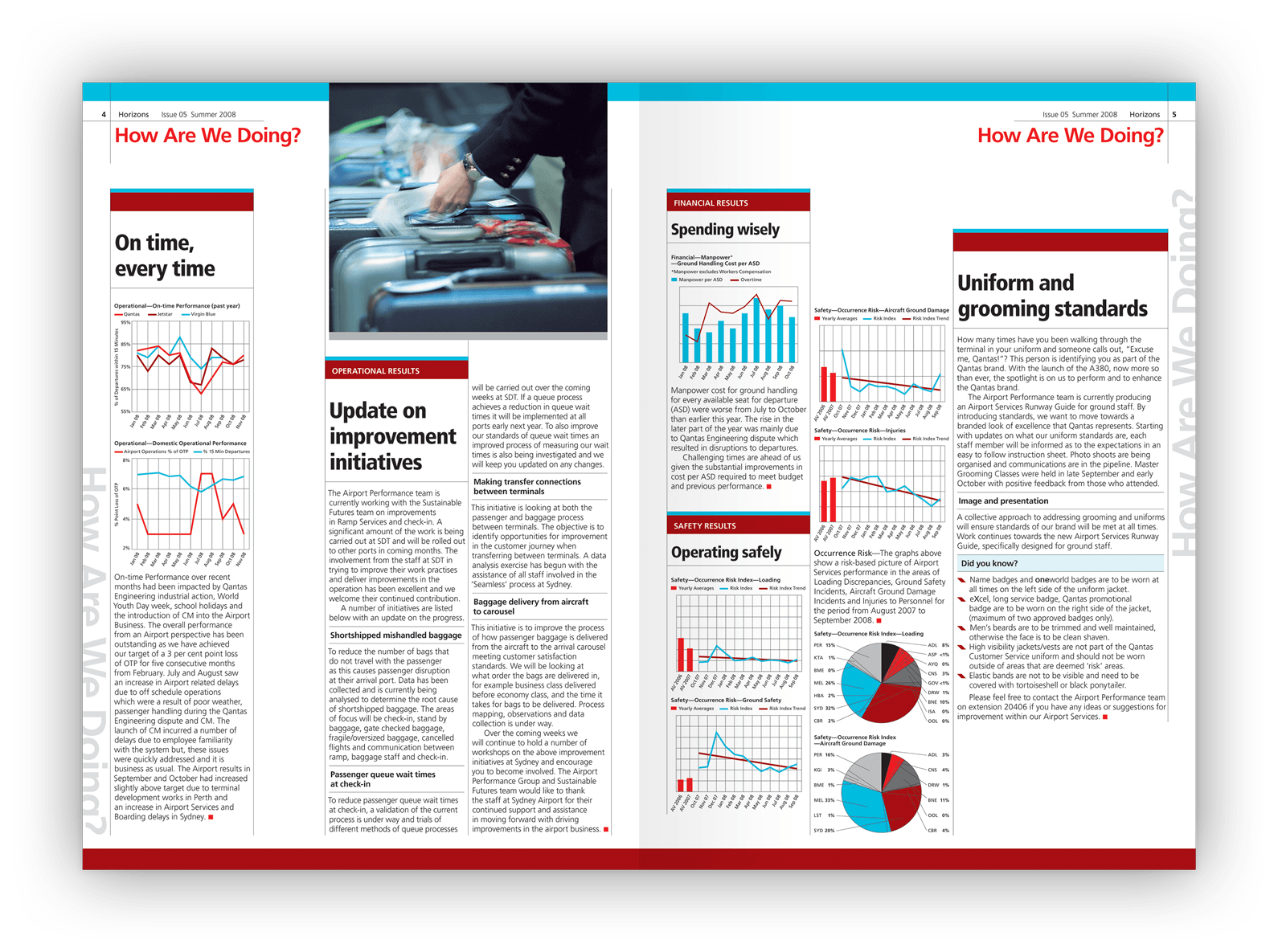 Awards
Gold Award
— Creativity Annual Awards.
Want to know more?
We can discuss this project in more detail and help you create your own news publication.