Label designs 
The initial launch consisted of three designs — Love, Wellbeing and Strength. As the product range grew, additional affirming words would be released.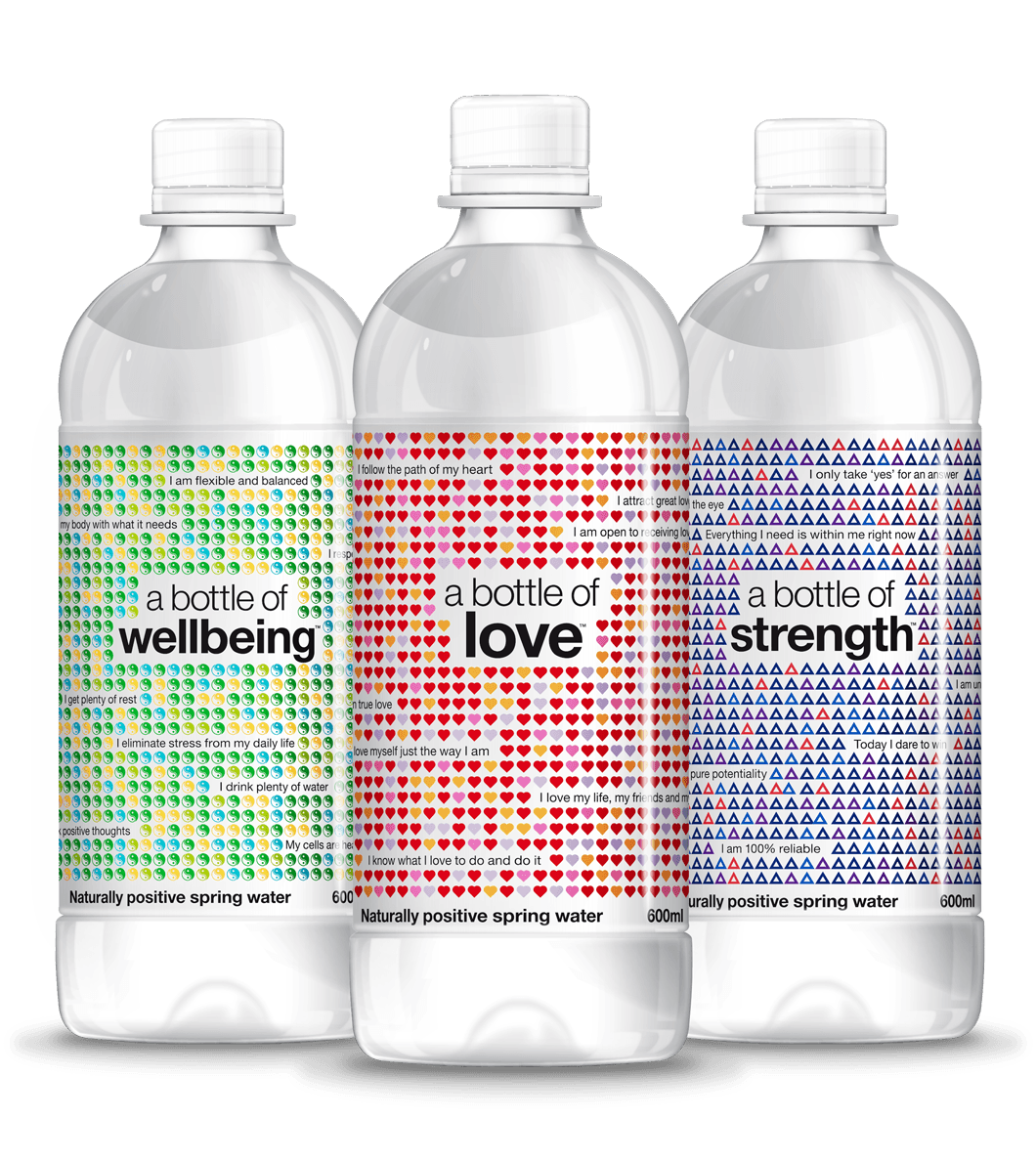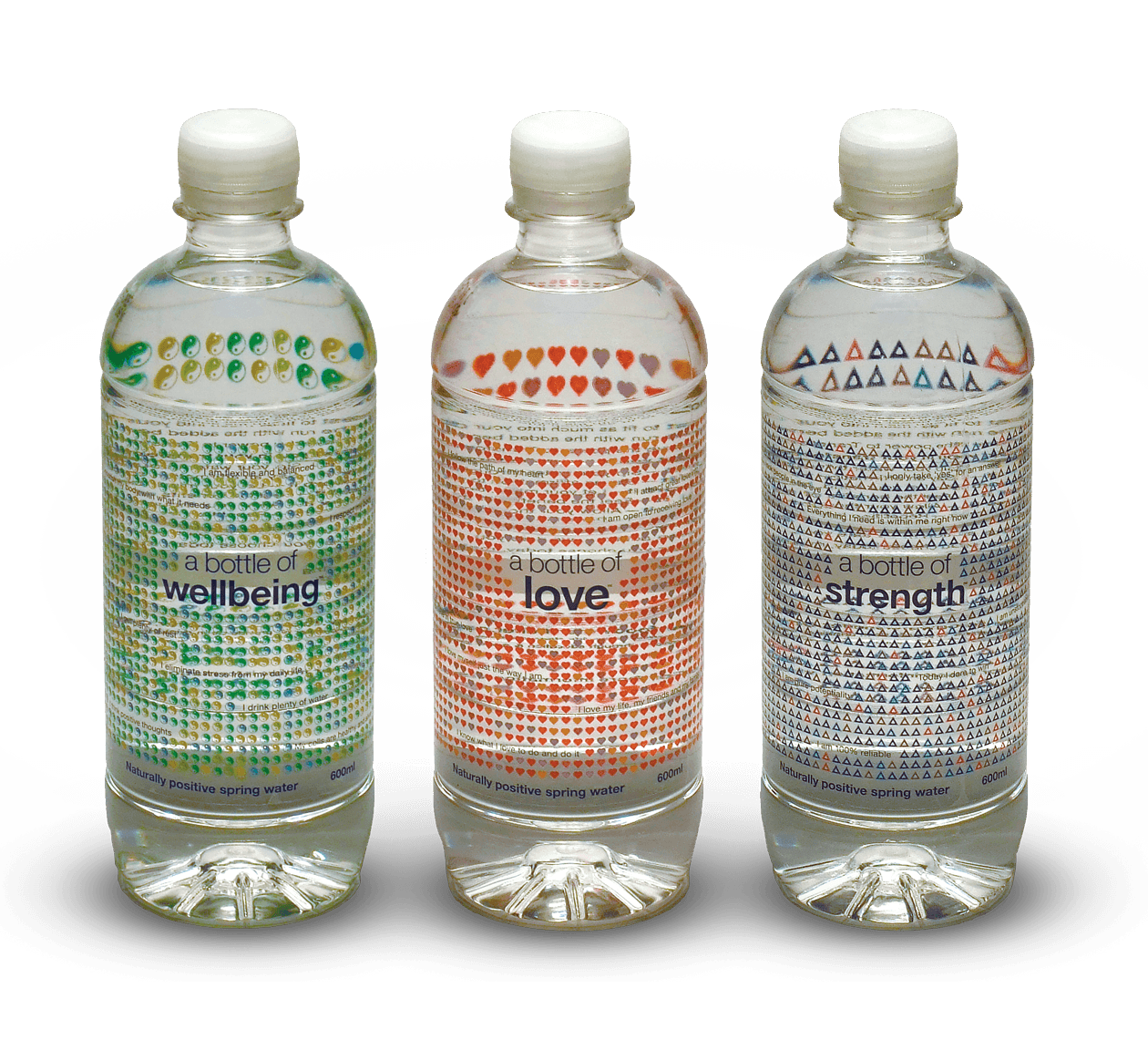 Behind the concept
At a time when the bottled water category was saturated with choices, this water range targeted an untapped market: the metaphysical. 
While drinking, the purchaser was asked to recite positive affirmations from the label. The product's intent was more than hydration; it was transformative. 
The label designs avoided stereotypical alternative/yogic imagery (and accompanying negative perceptions) opting for a bold, contemporary, graphic solution. Repetition of symbols and vibrant colour visually echo the recitations of affirmations.

Wrap-around label artwork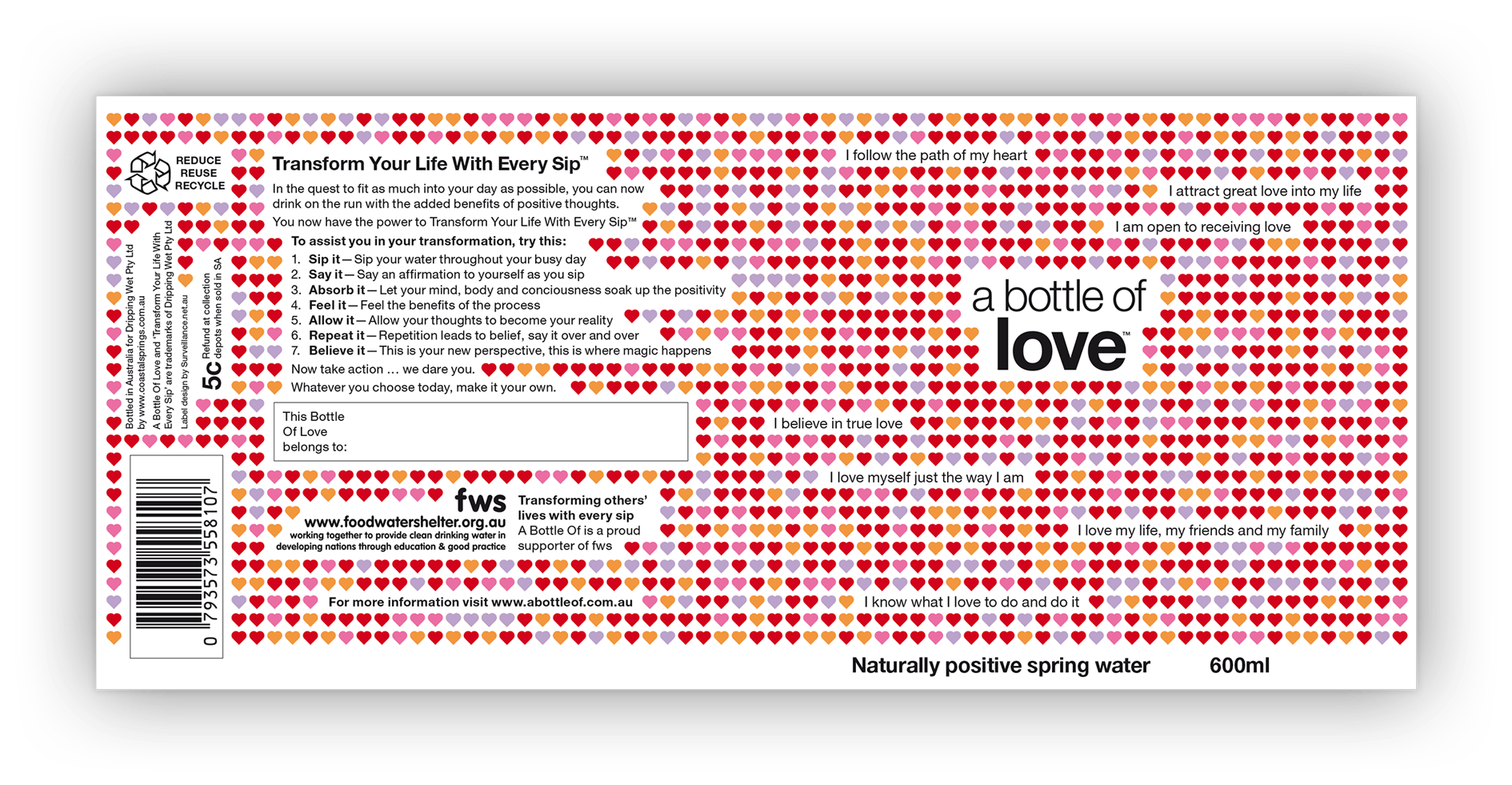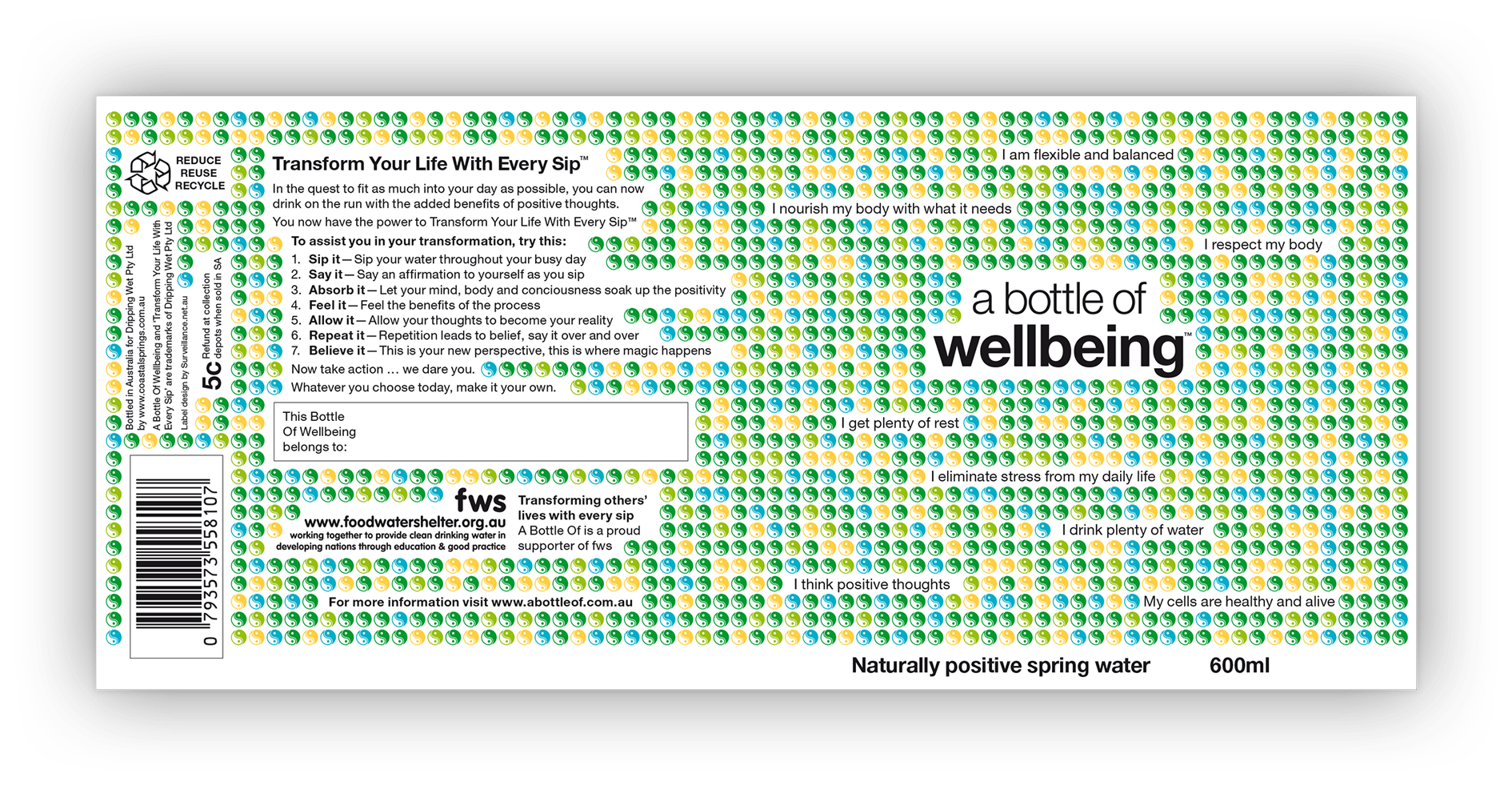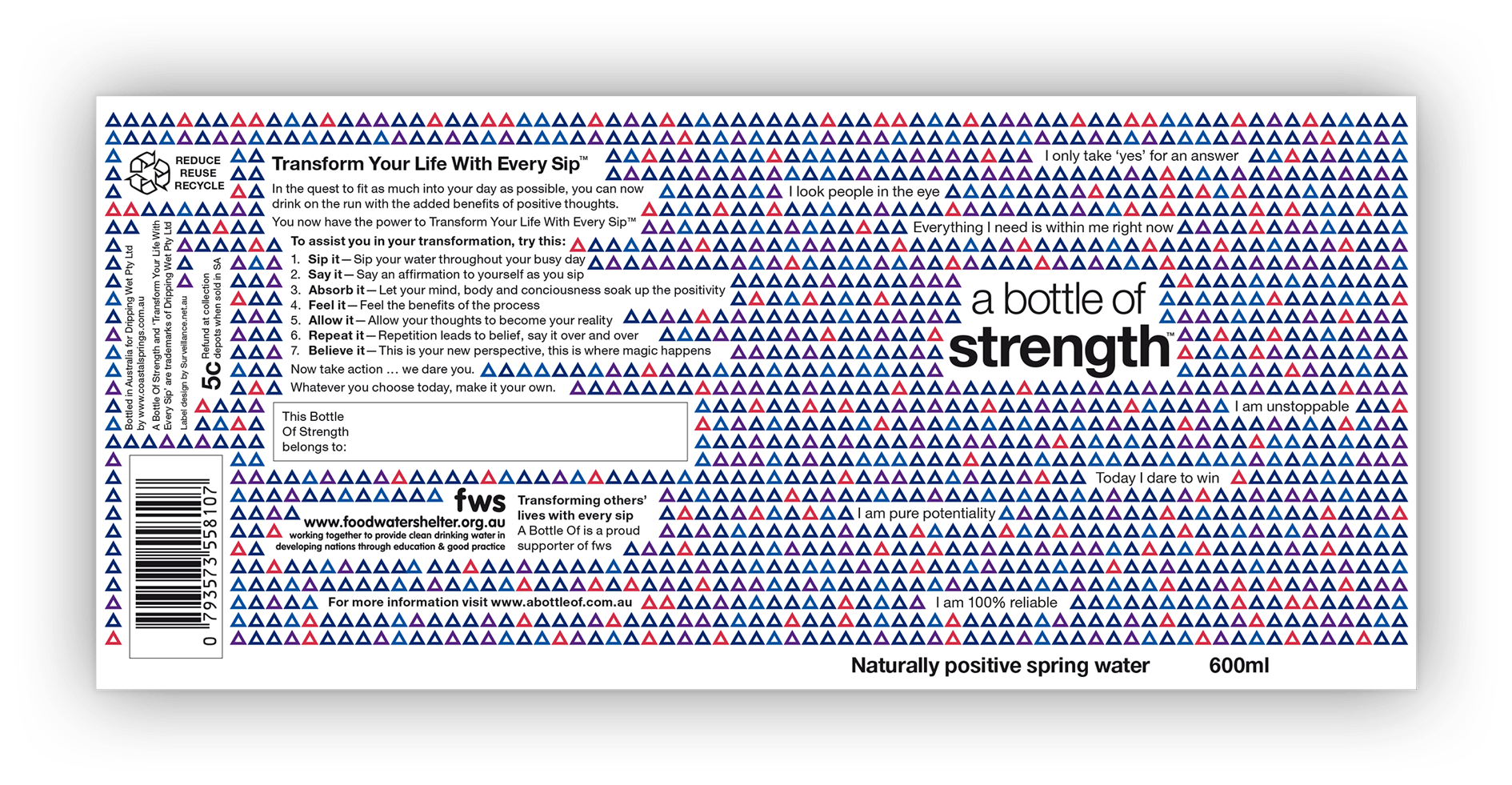 Website design
At launch, an interim website design was created to explain the water range's proposition, field media enquiries and source stockists.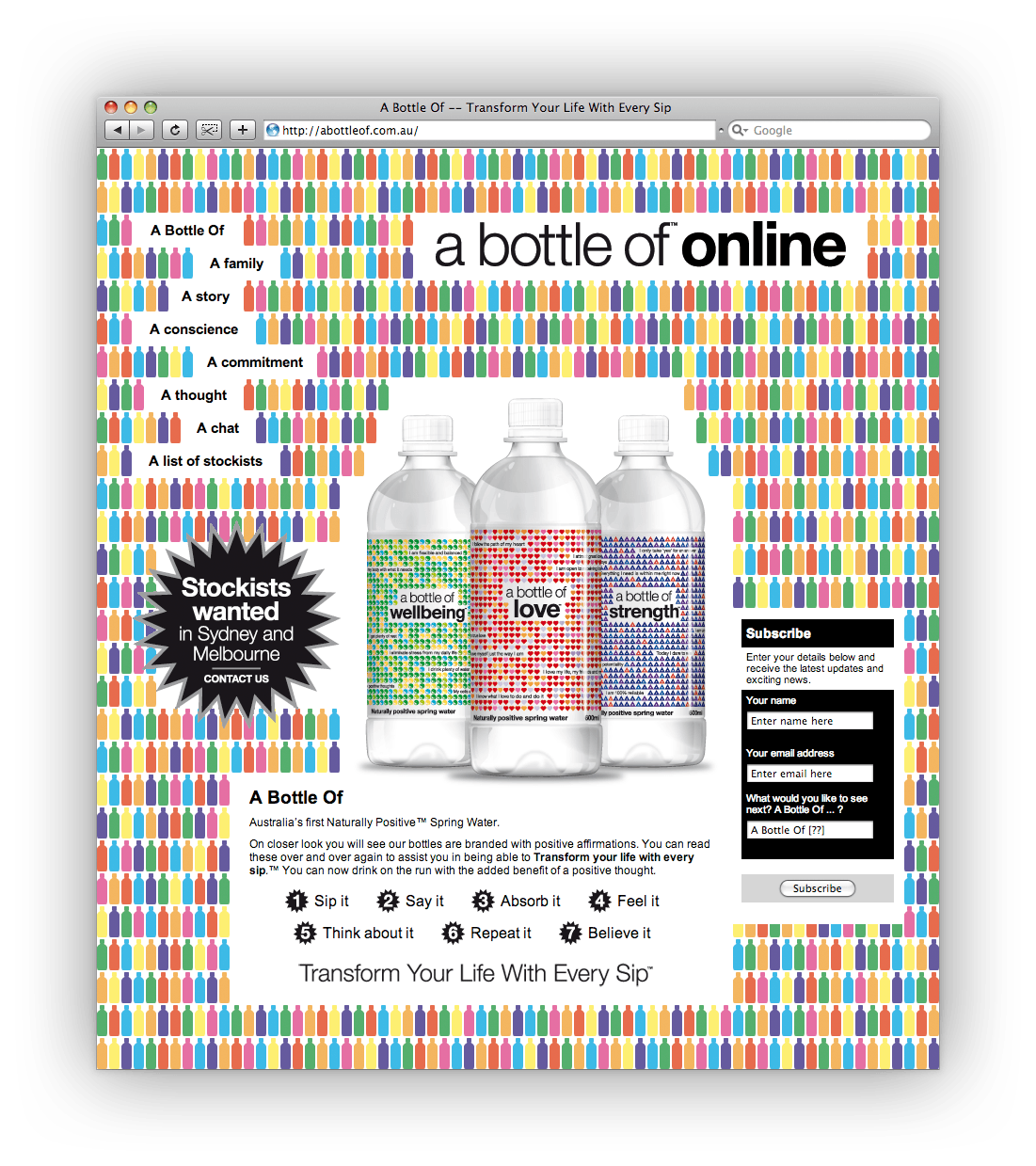 Awards
Silver Award
— Creativity Annual Awards.
Want to know more?
We can discuss this project in more detail and help you create your own new product launch.