Brochure designs
(selected products)
Various covers and internal pages demonstrating how the design grid adapted to various product brands, shapes, range scope and other content.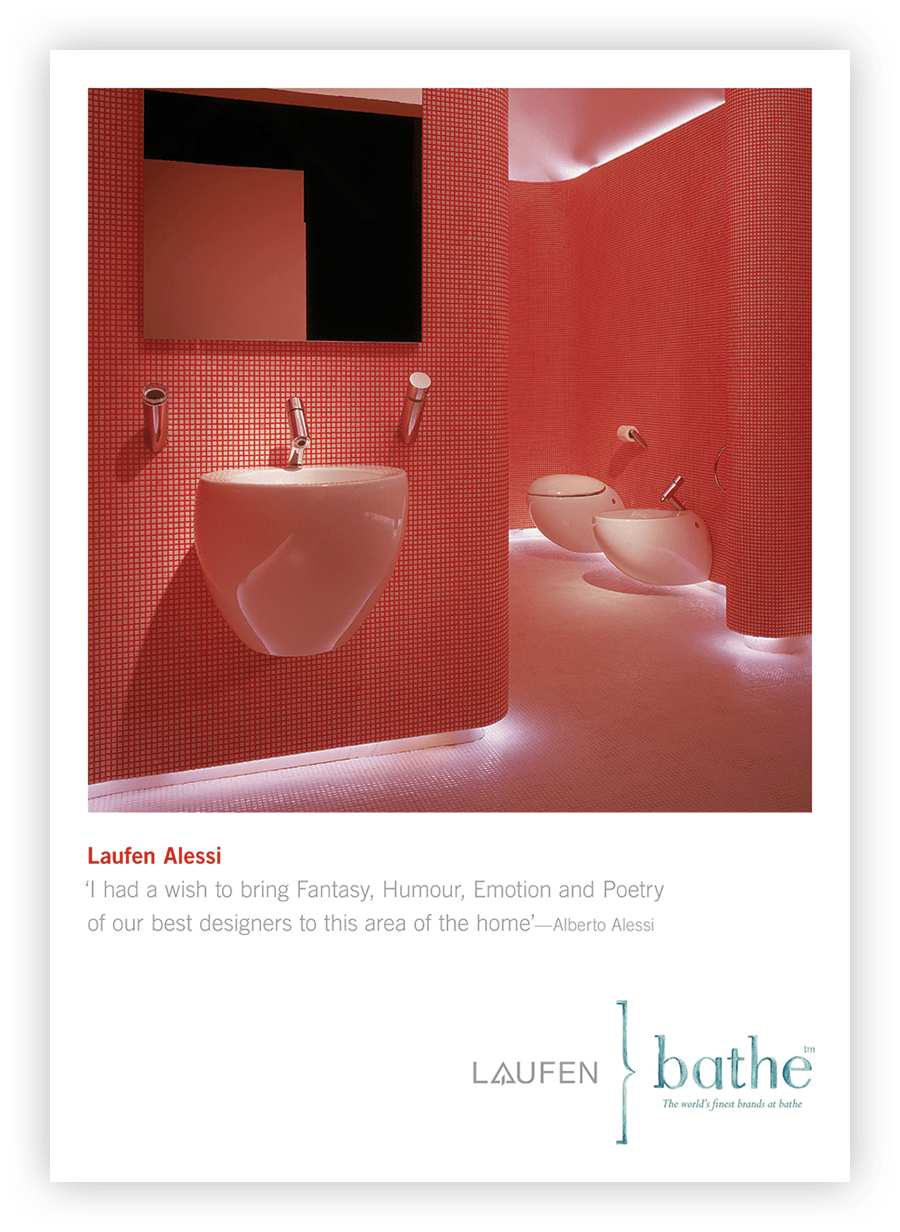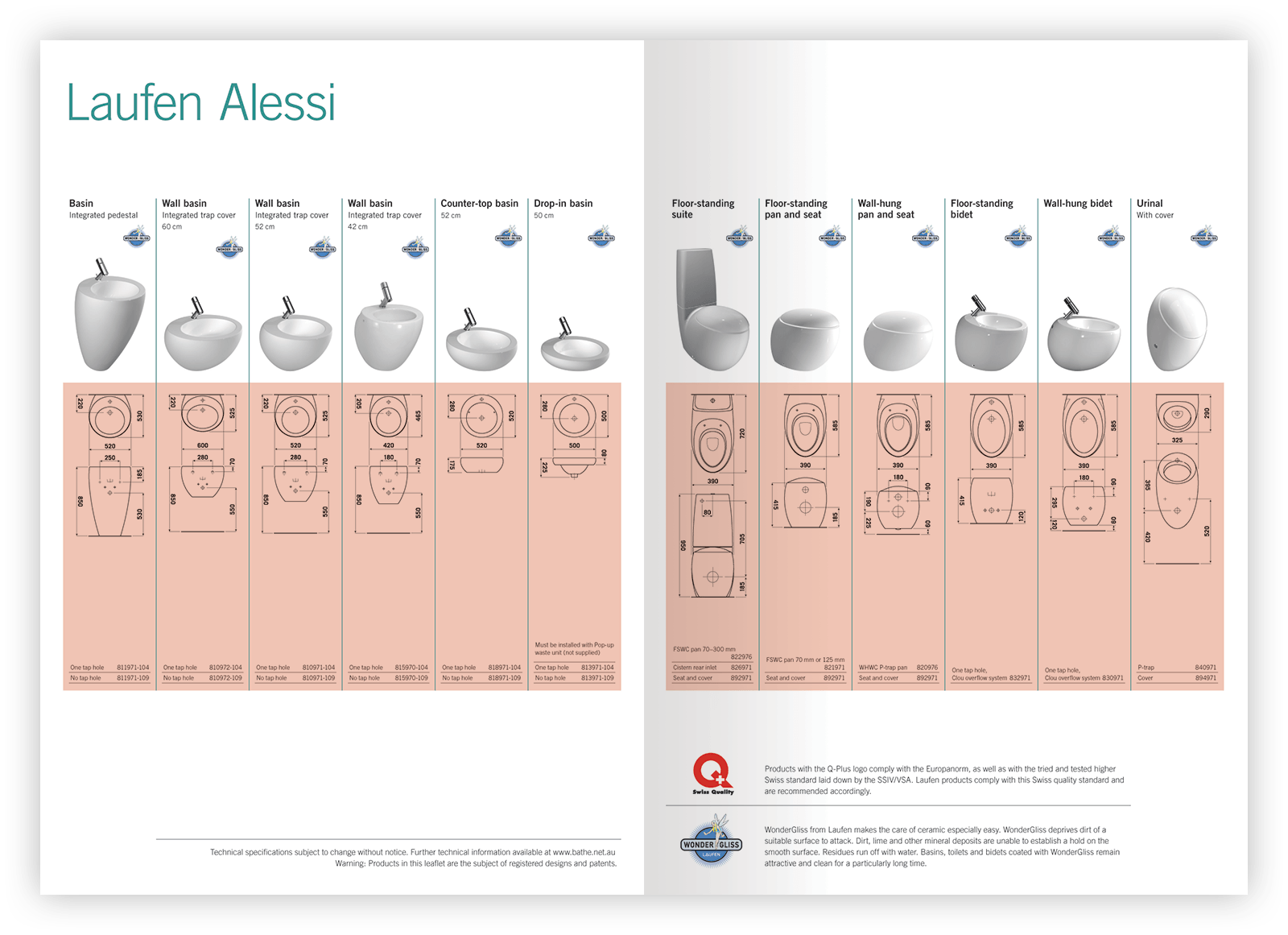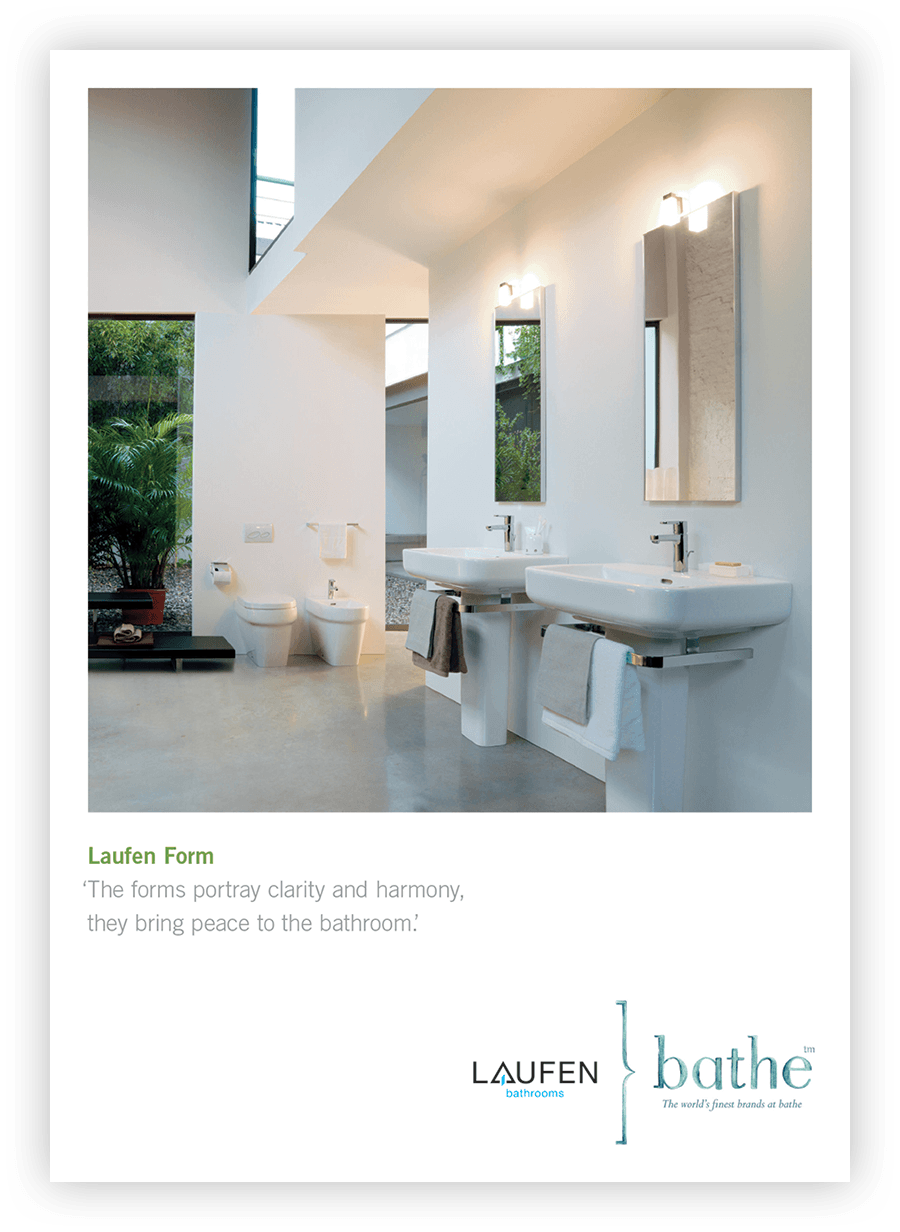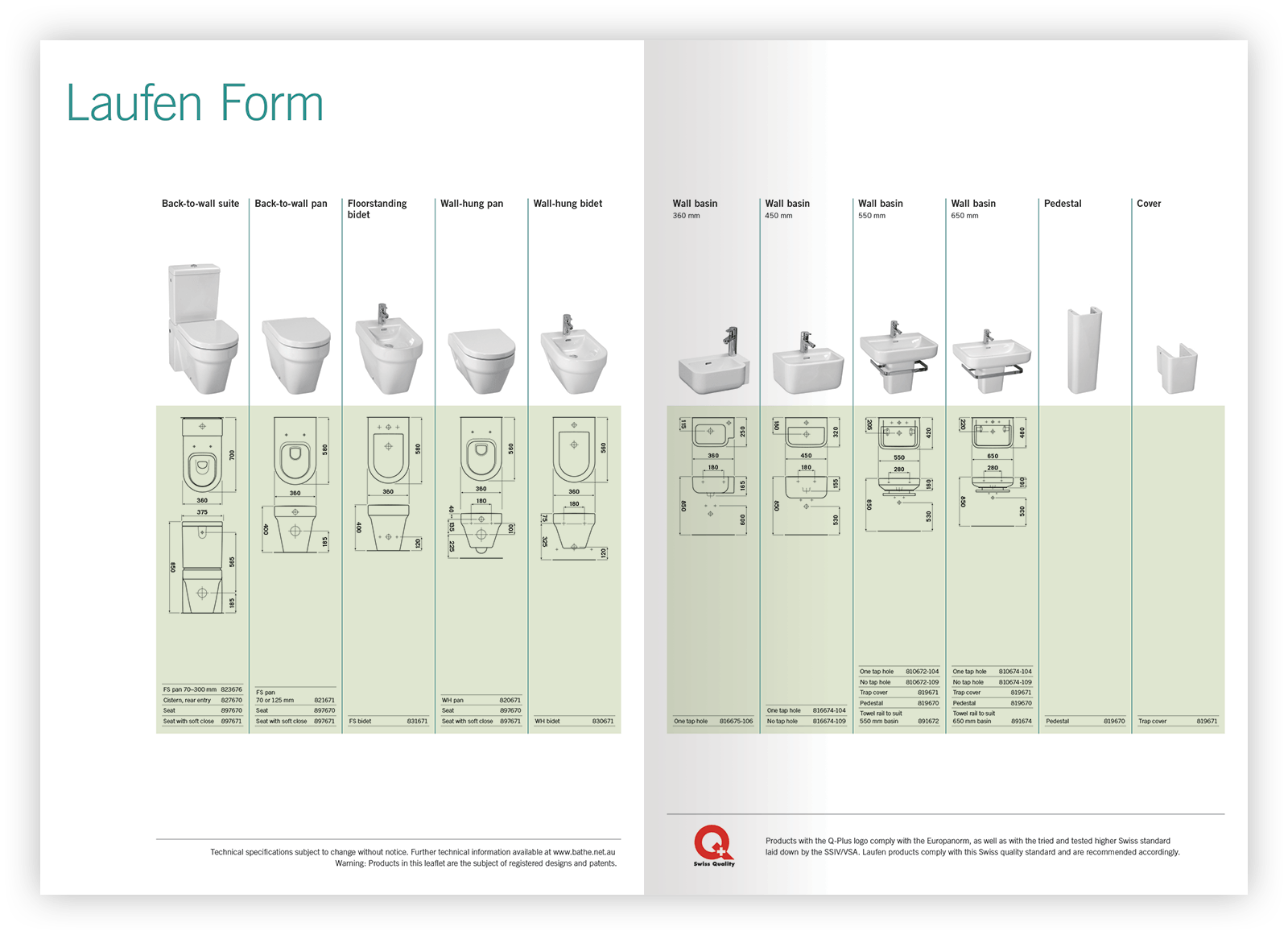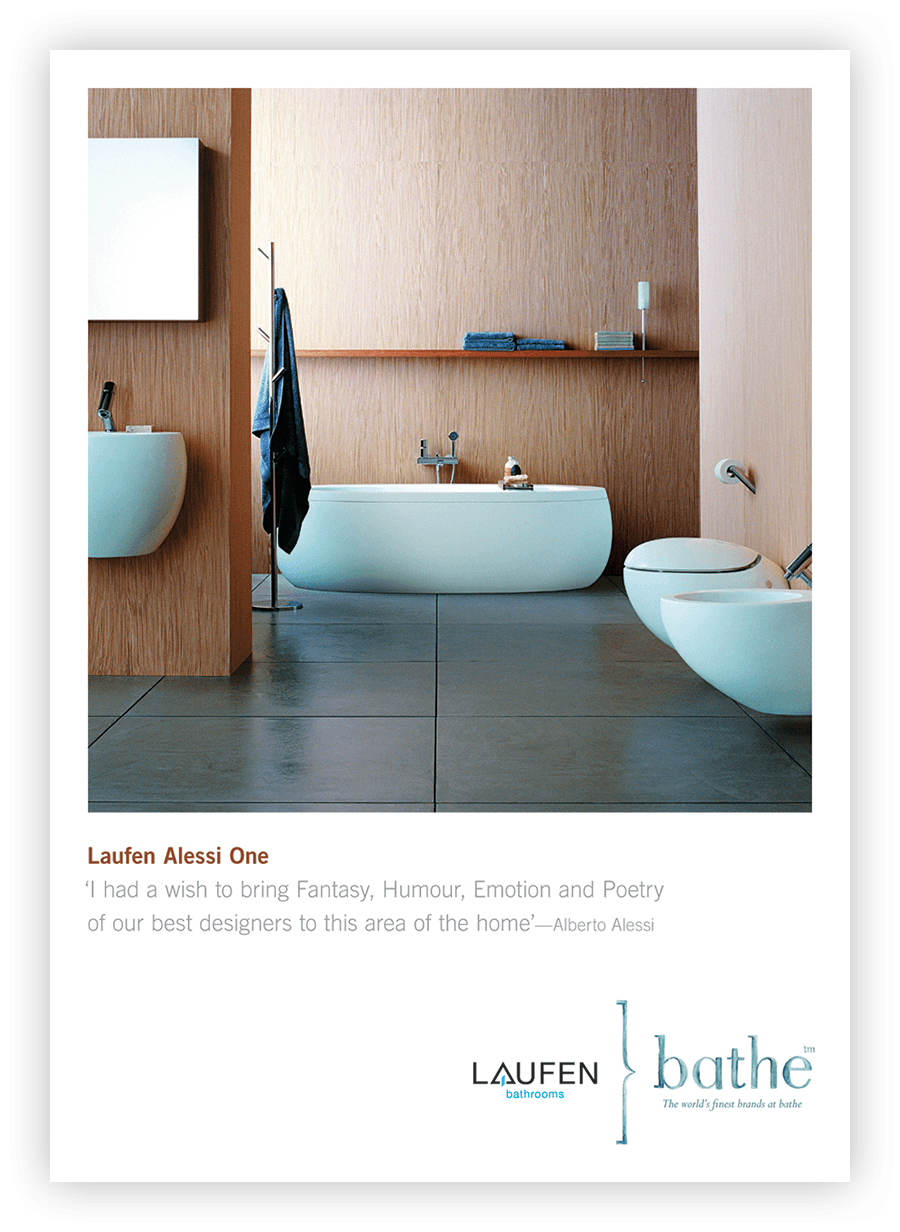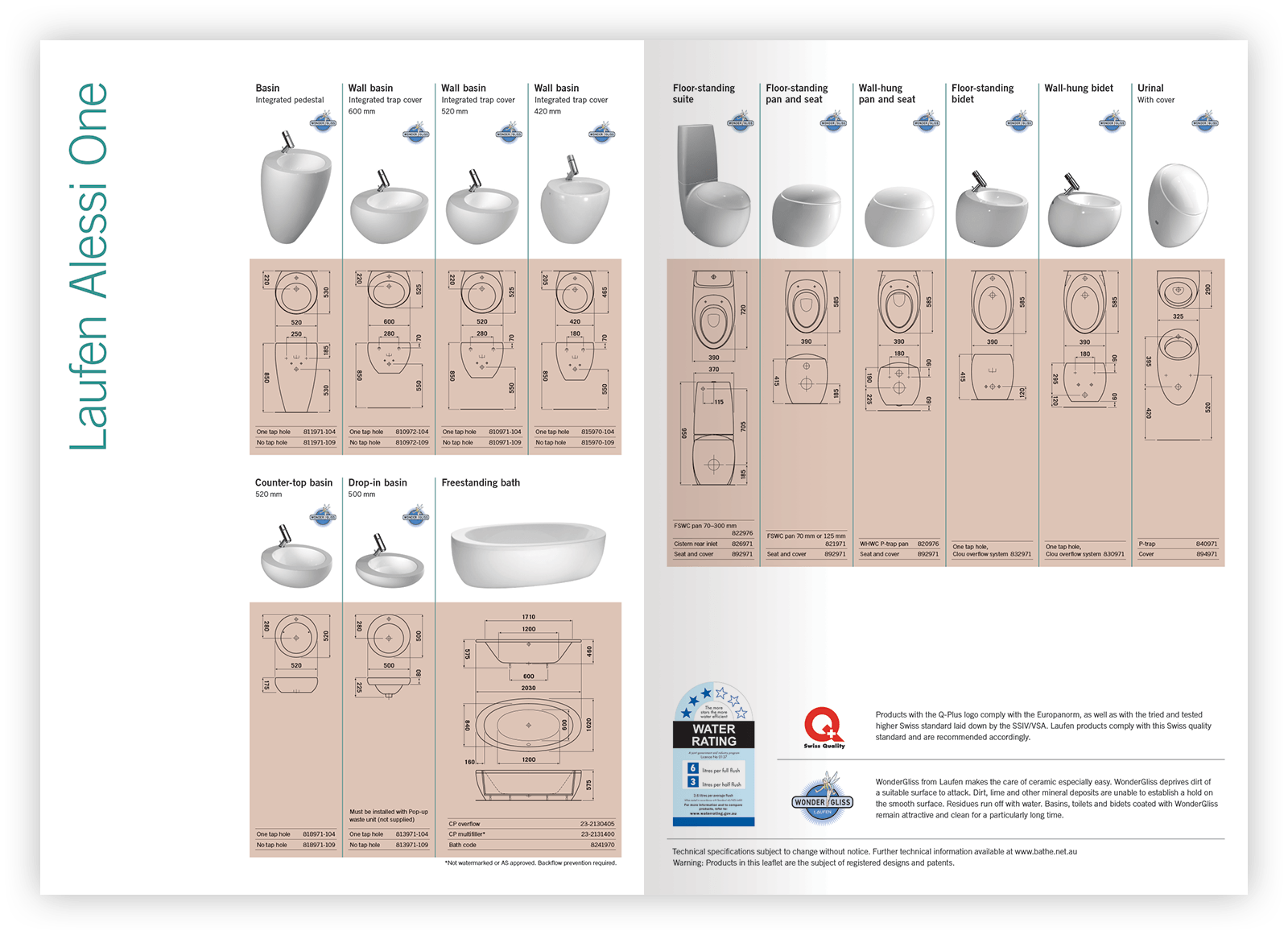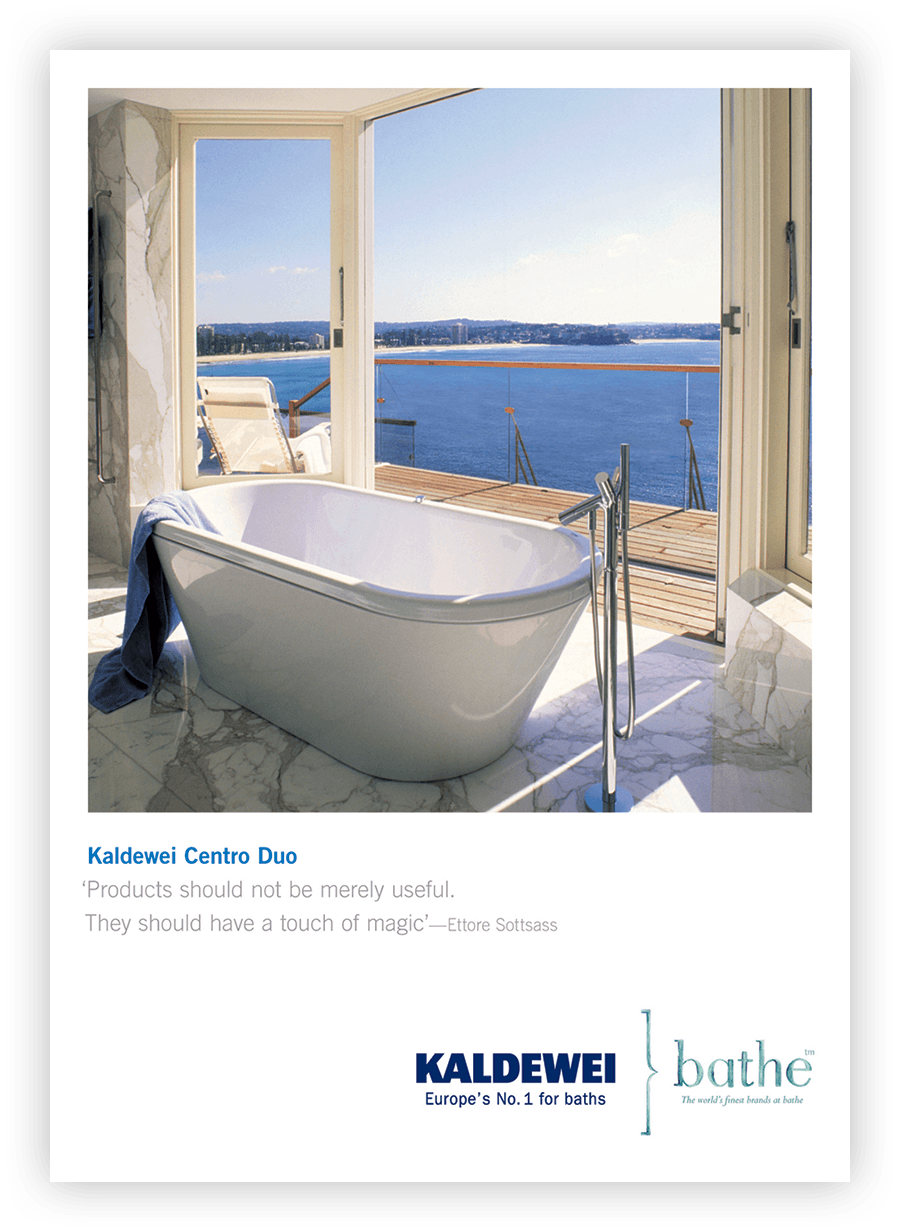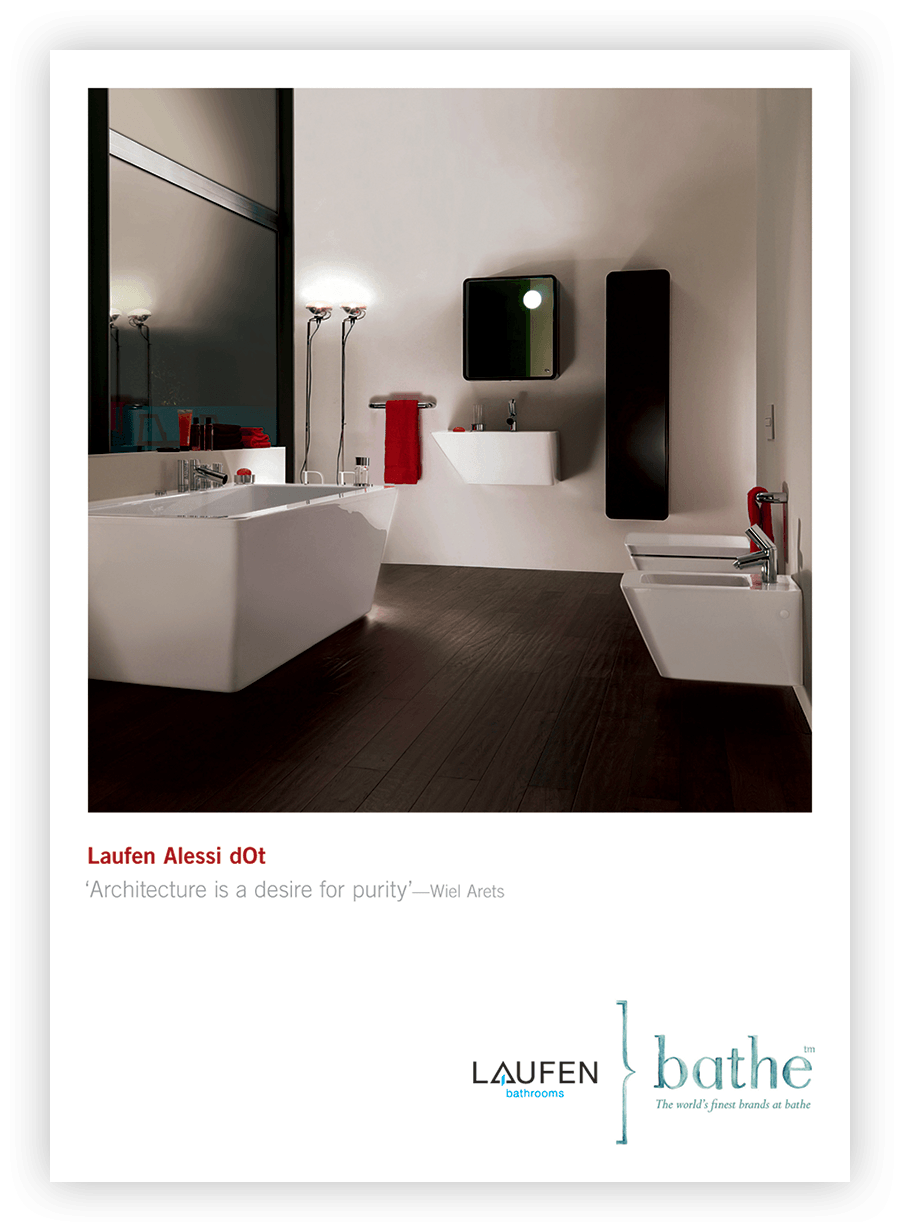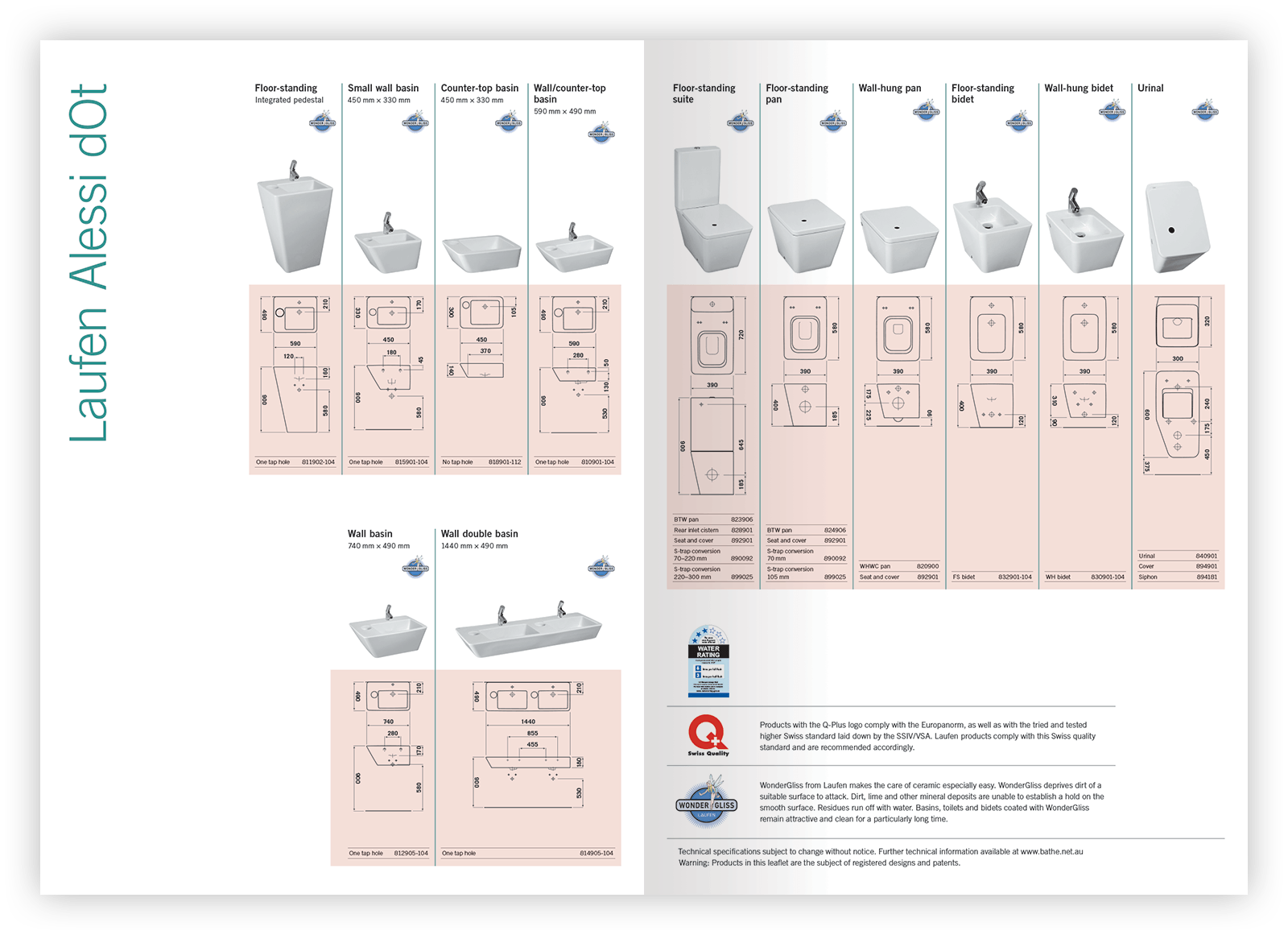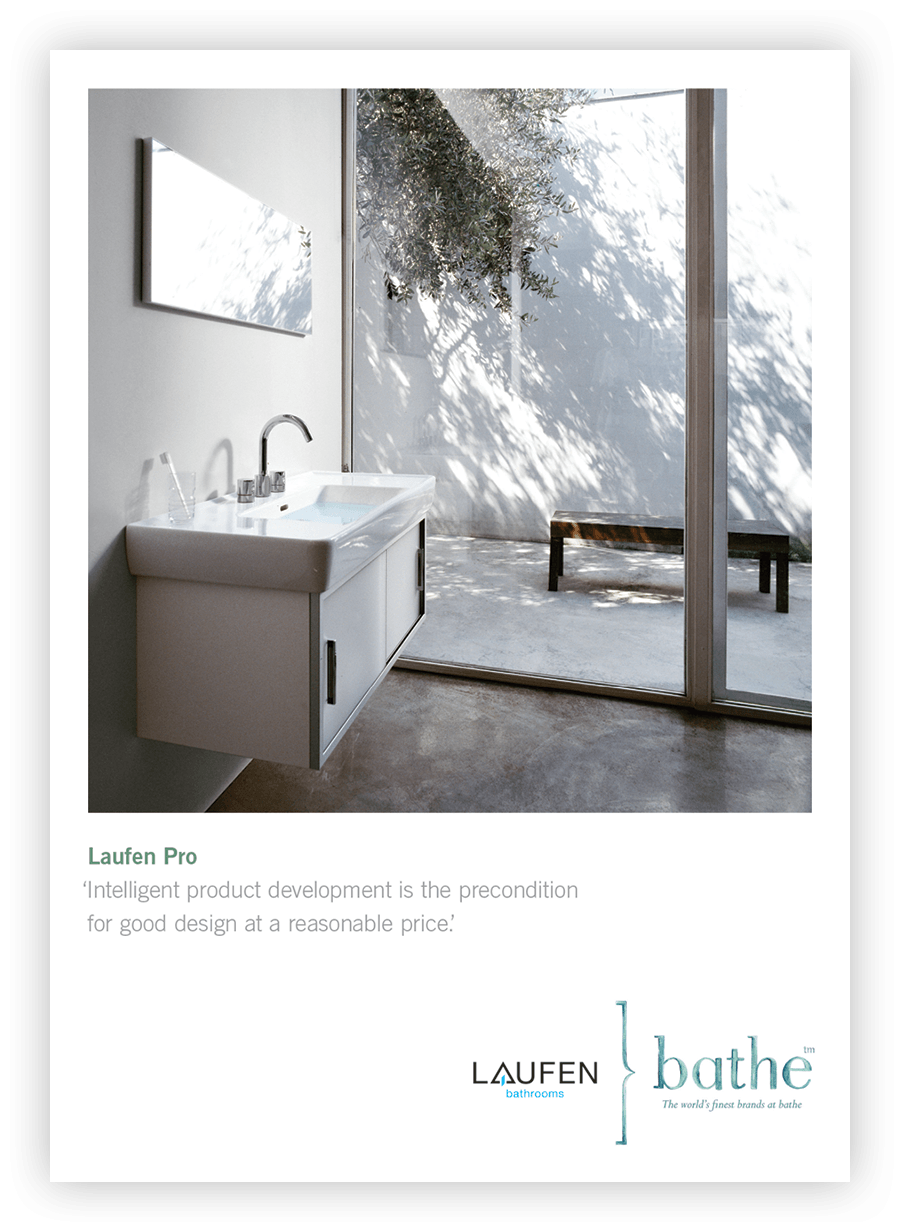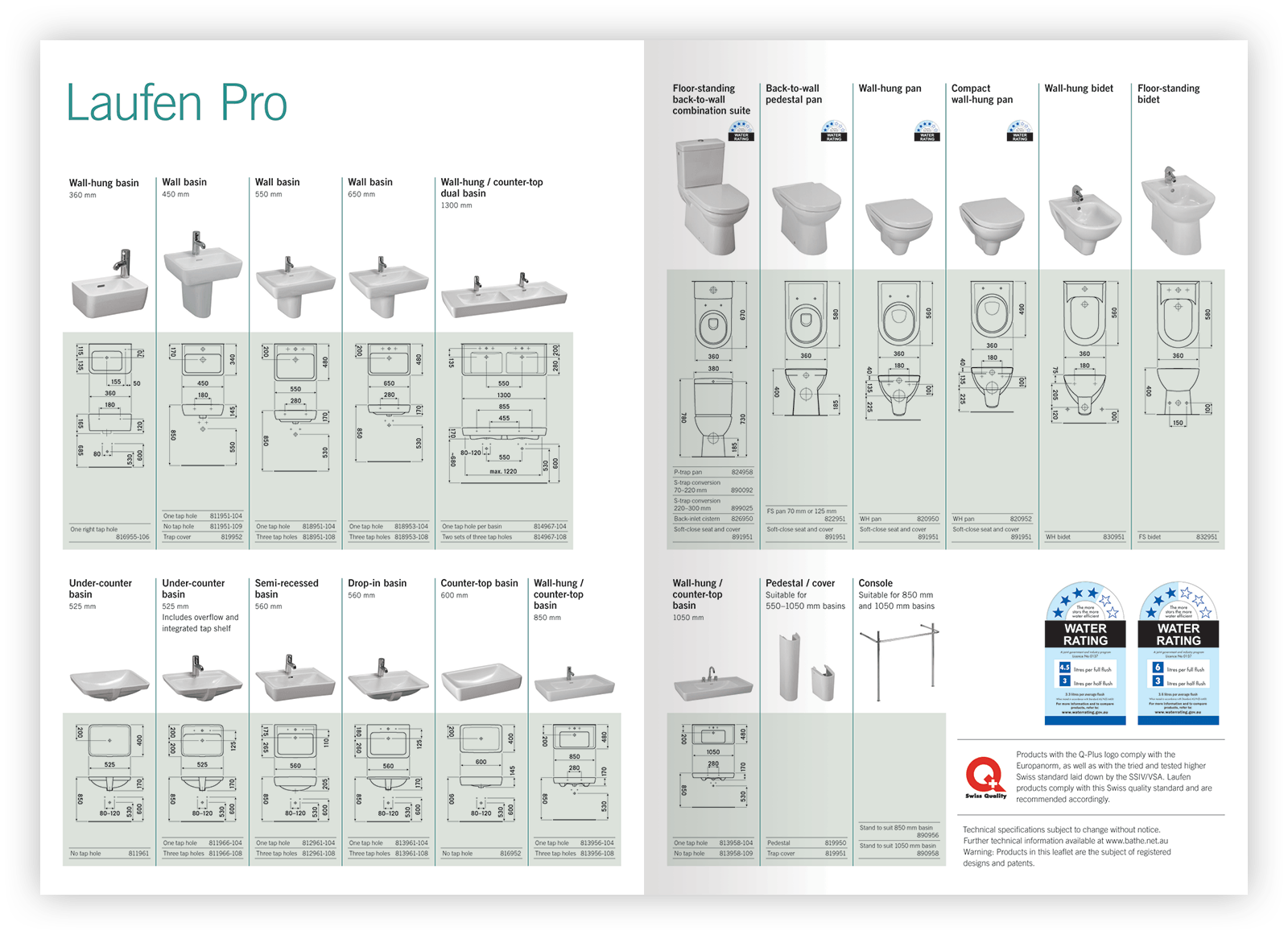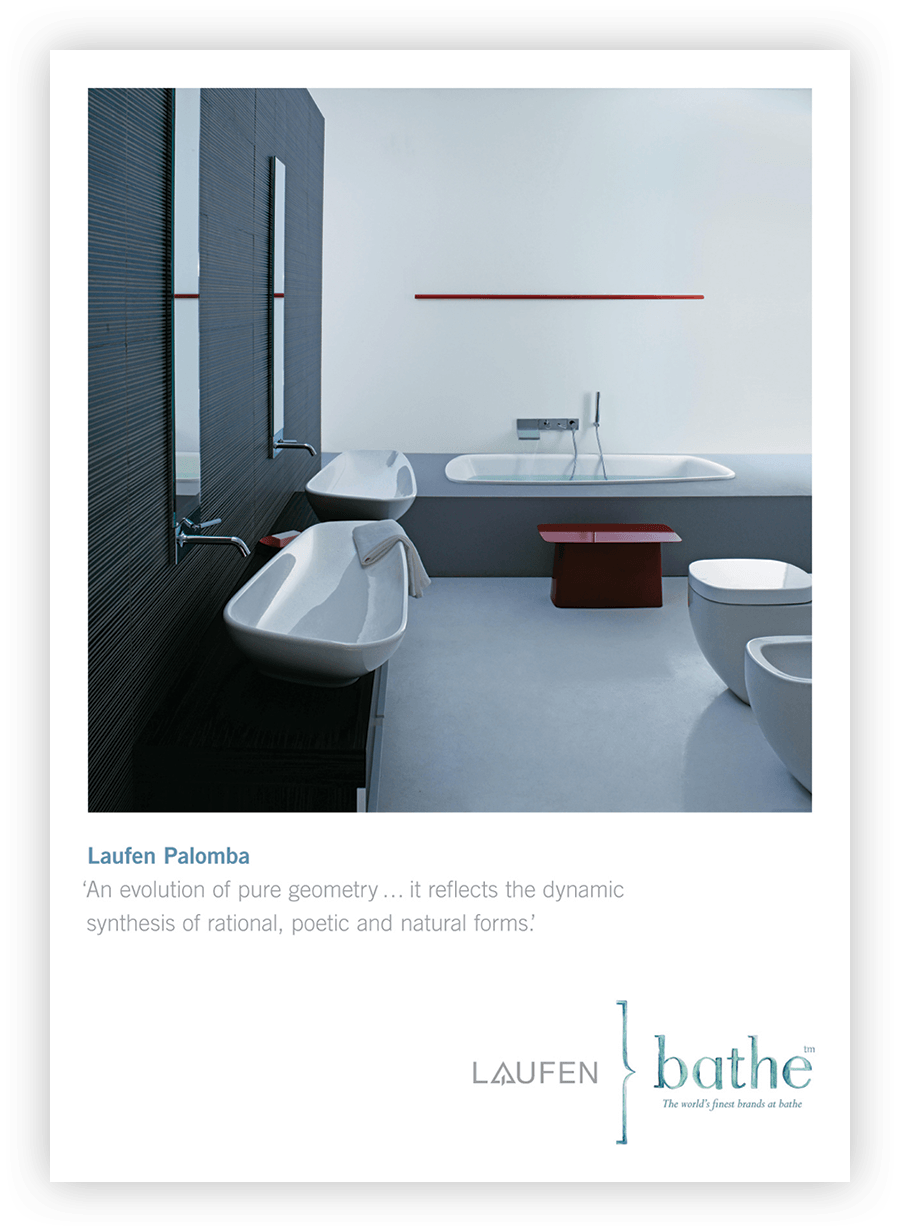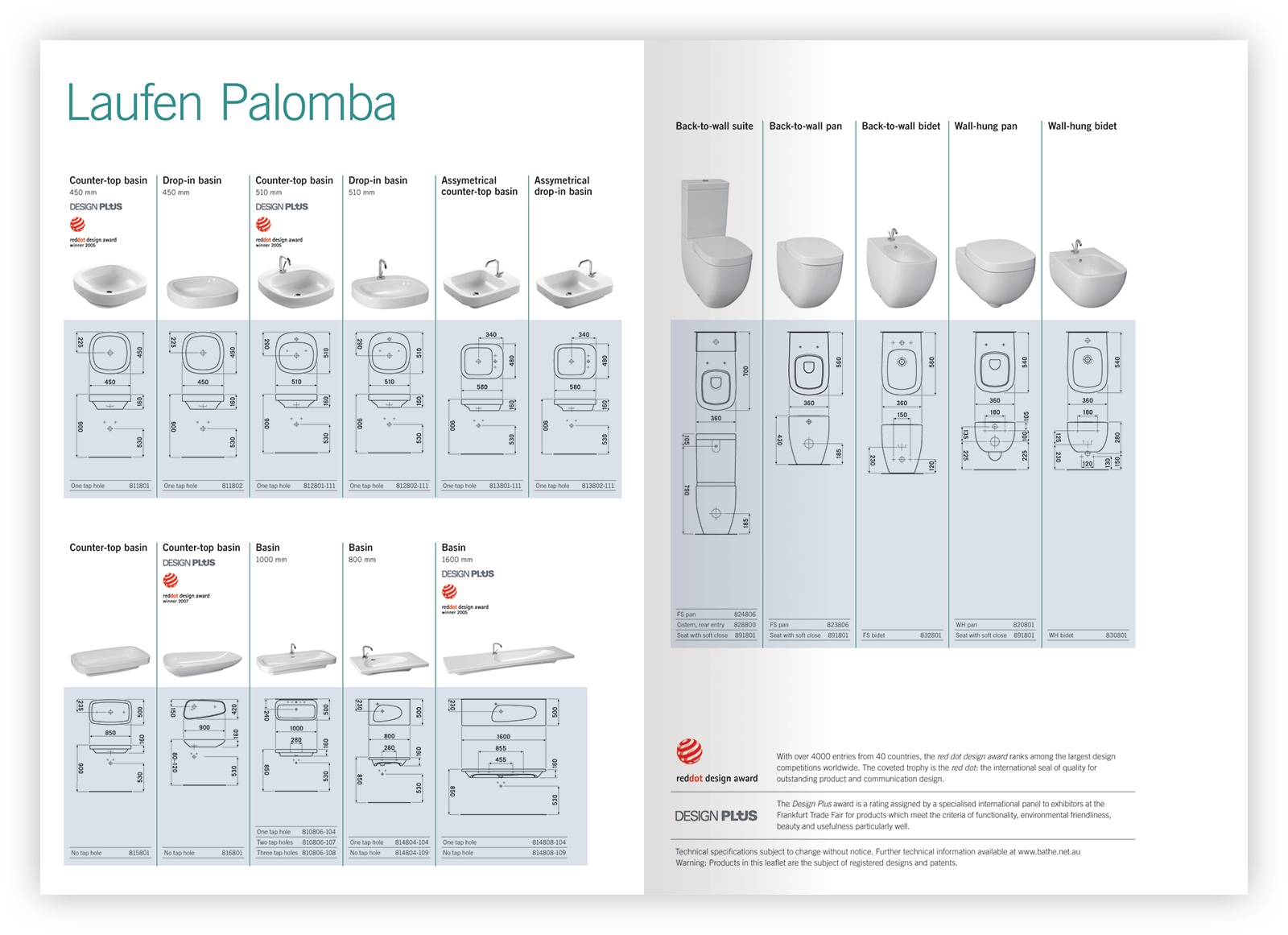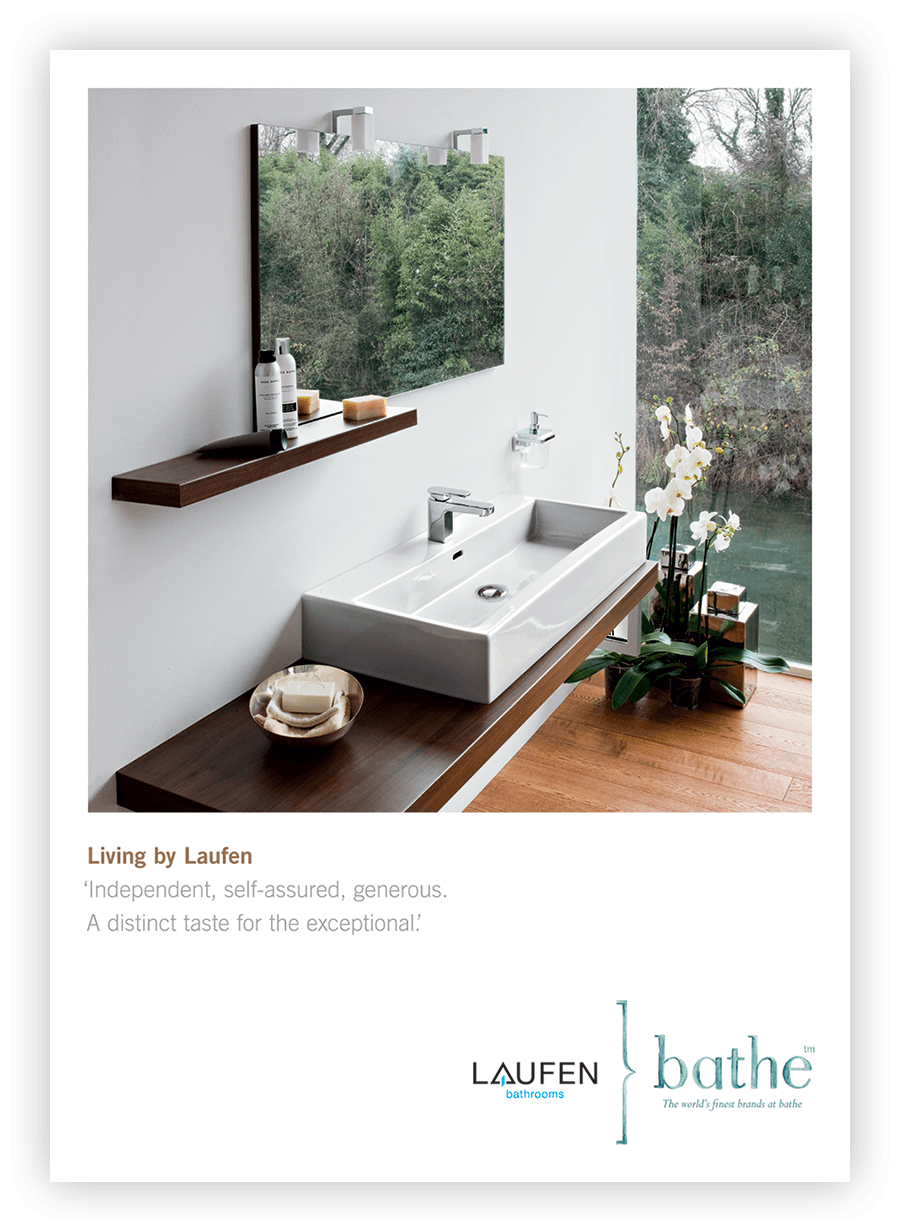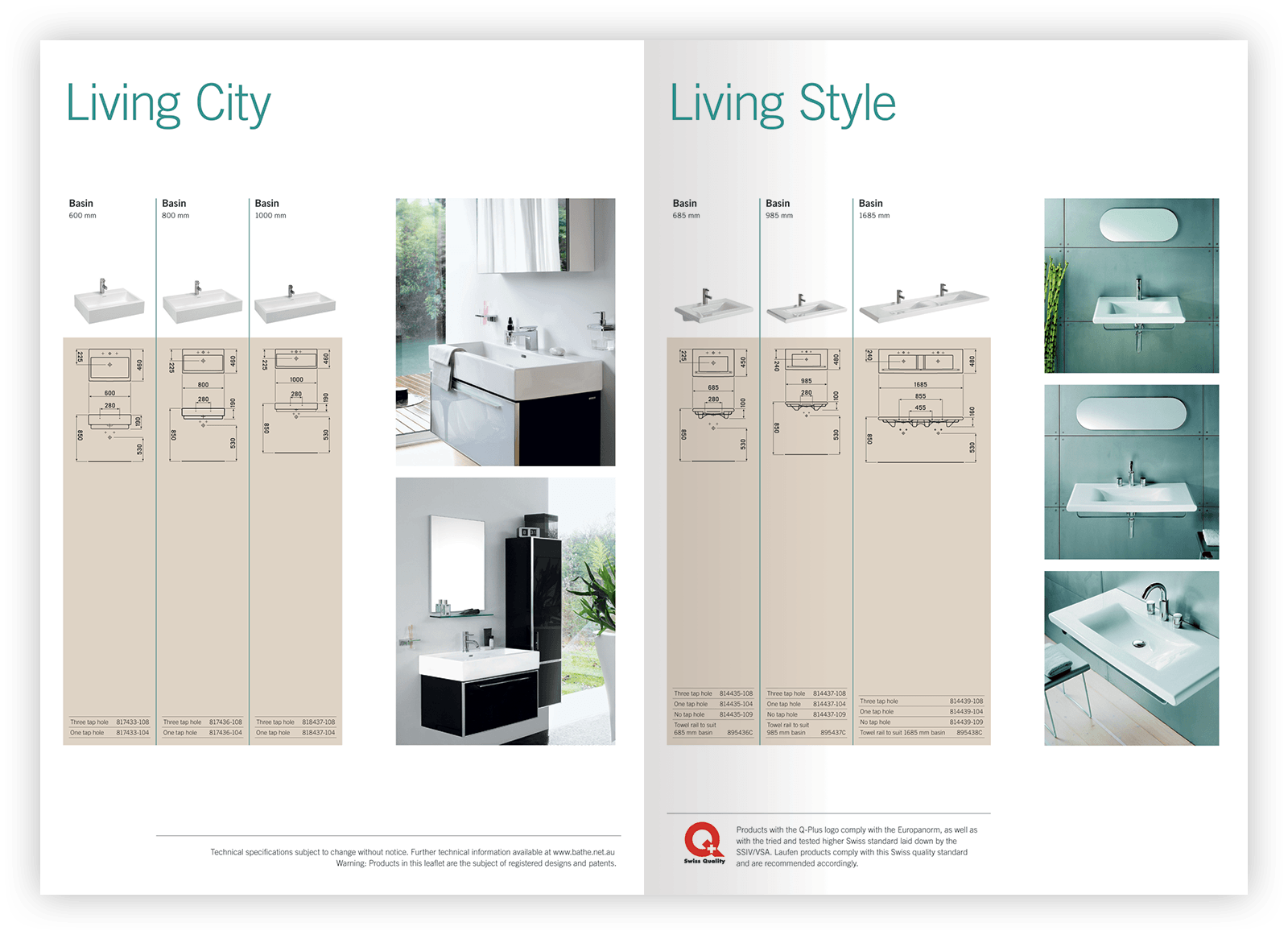 Sales support brochure design and order form design
Used by the on-site salesforce to guide the customer and sales representative through a complex product customisation process.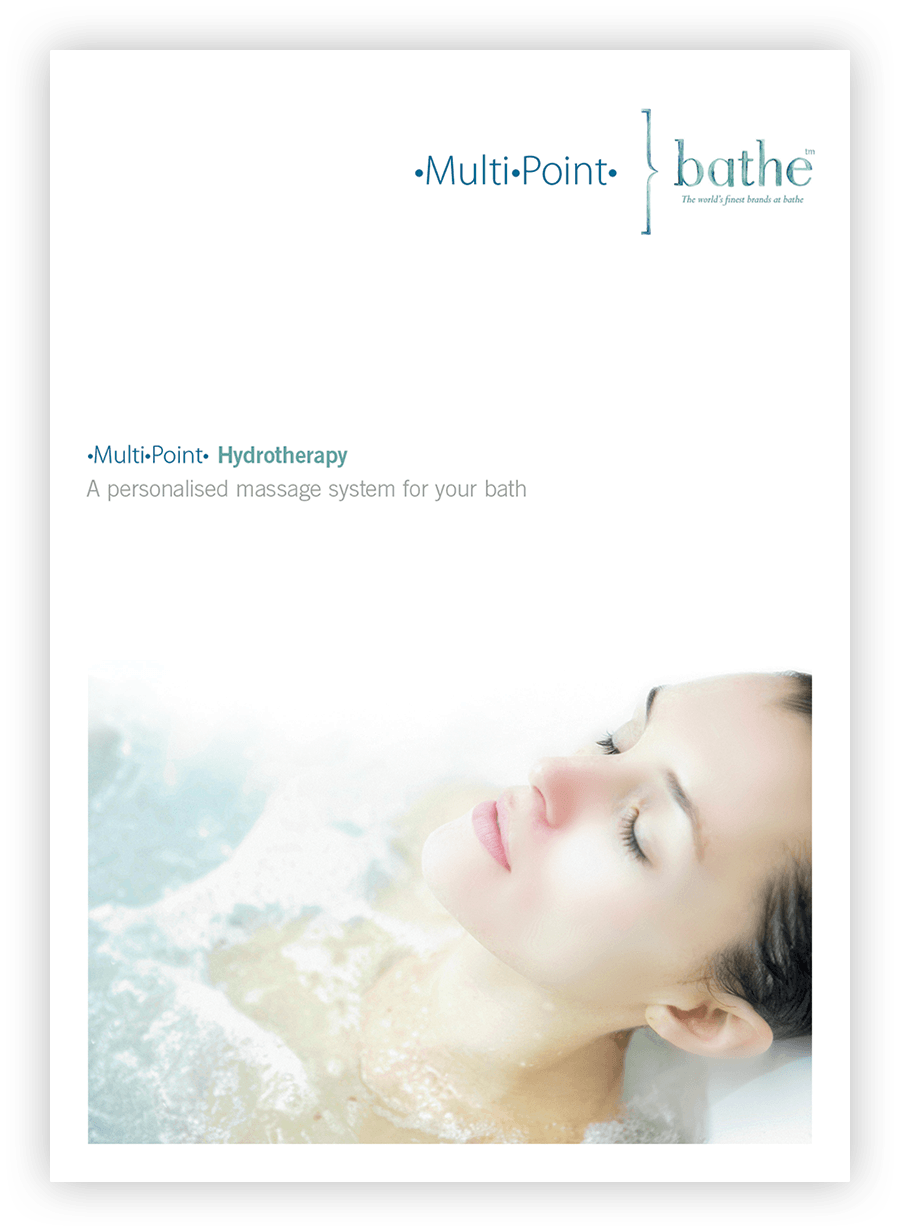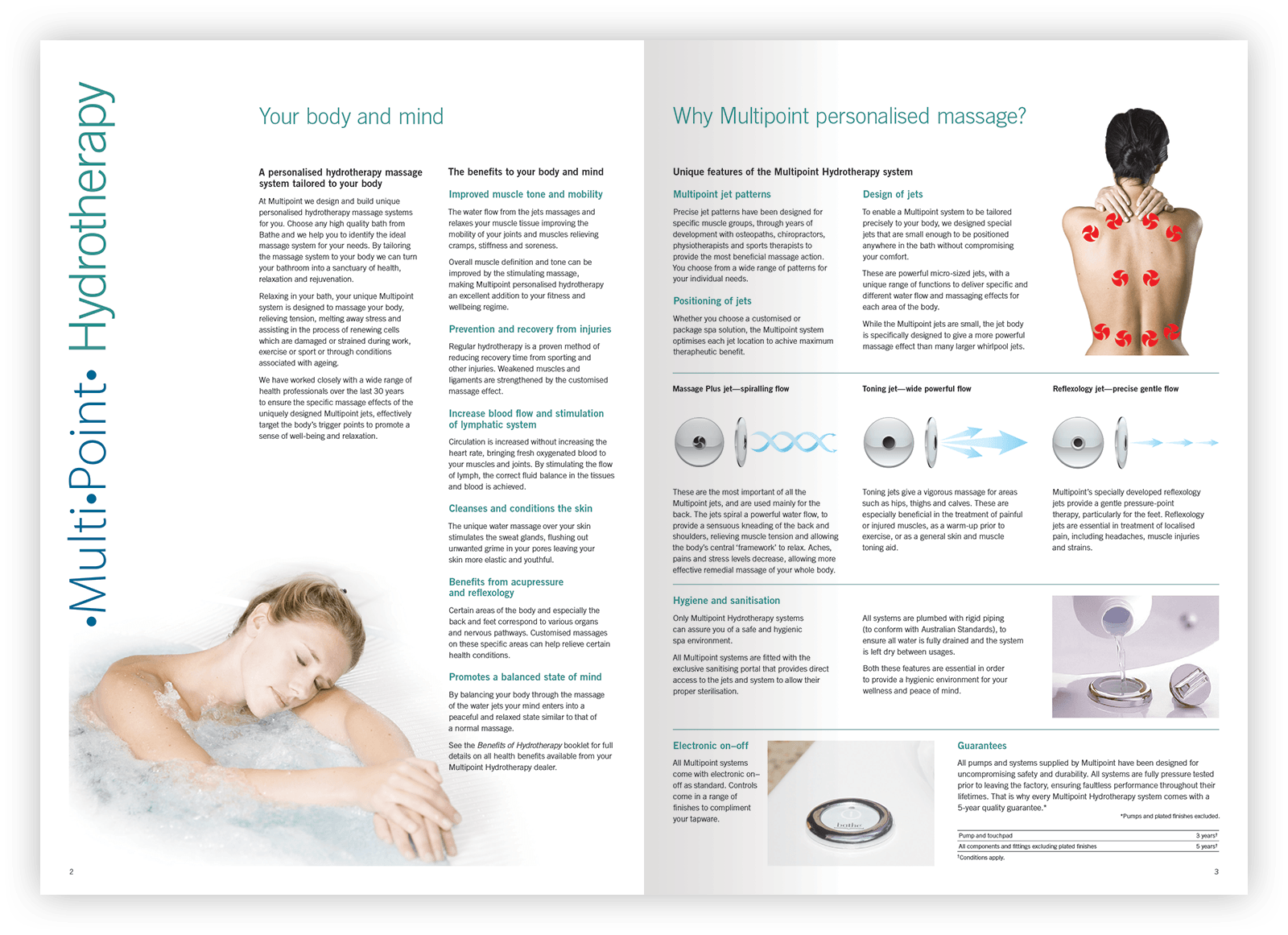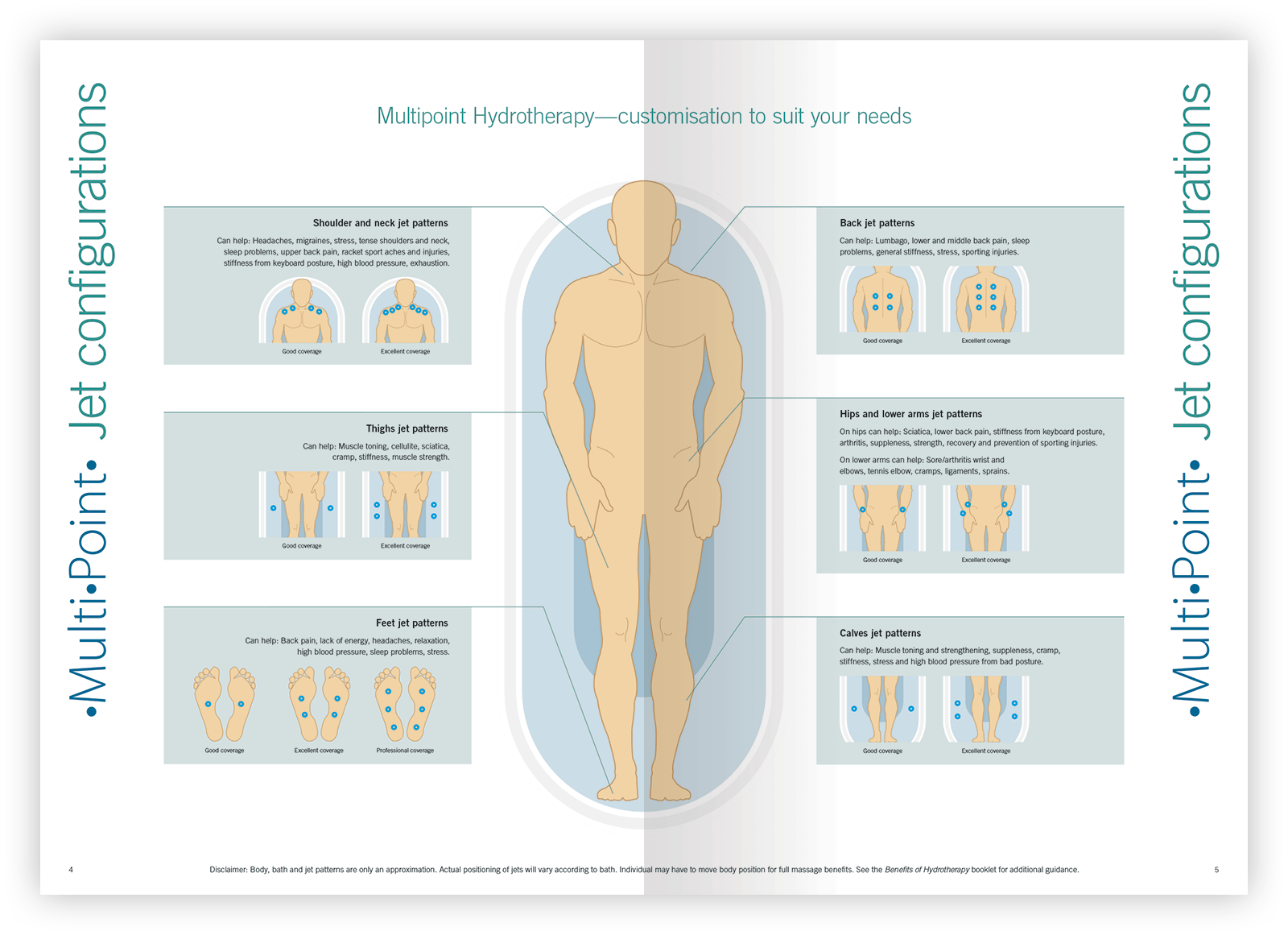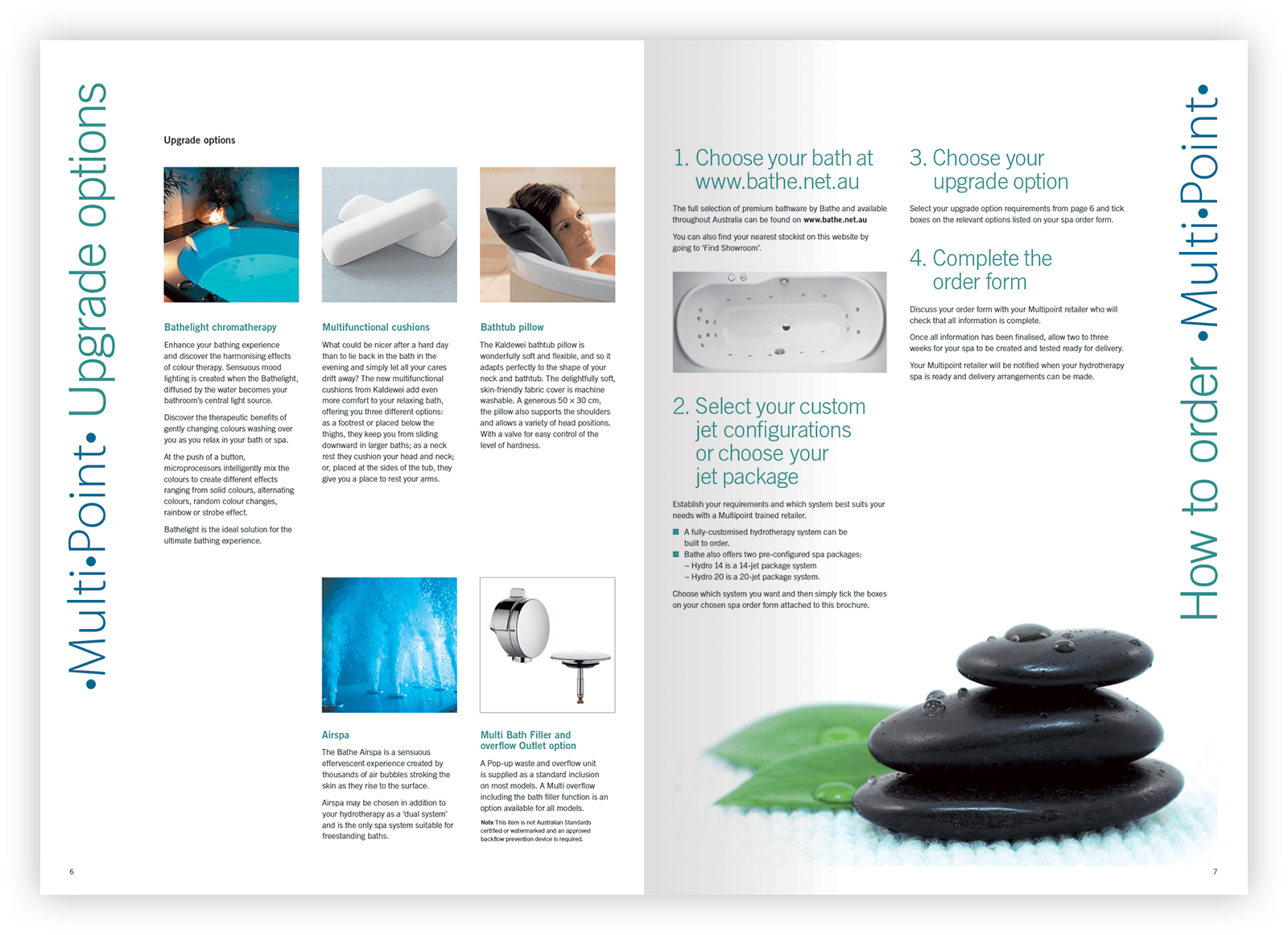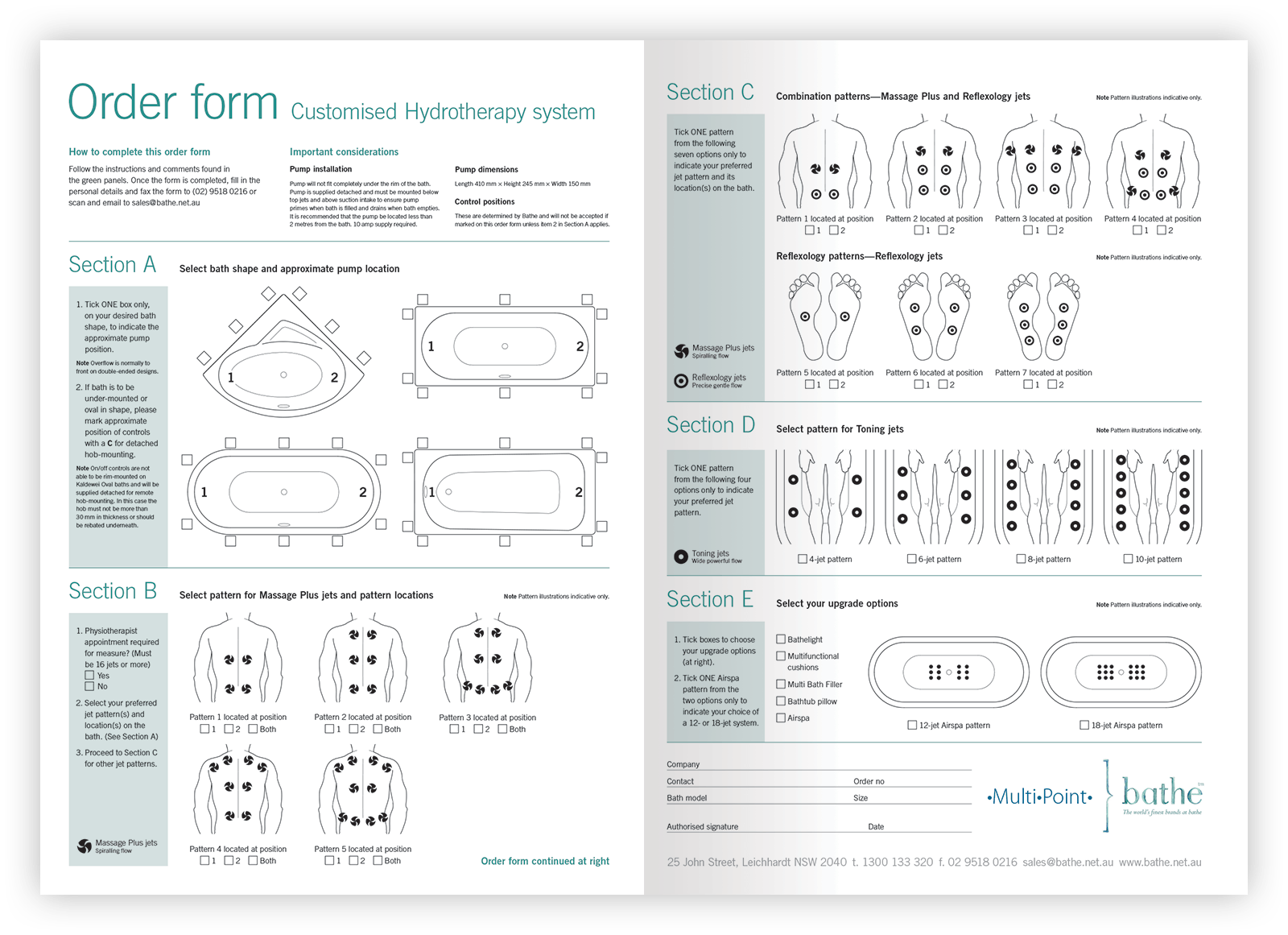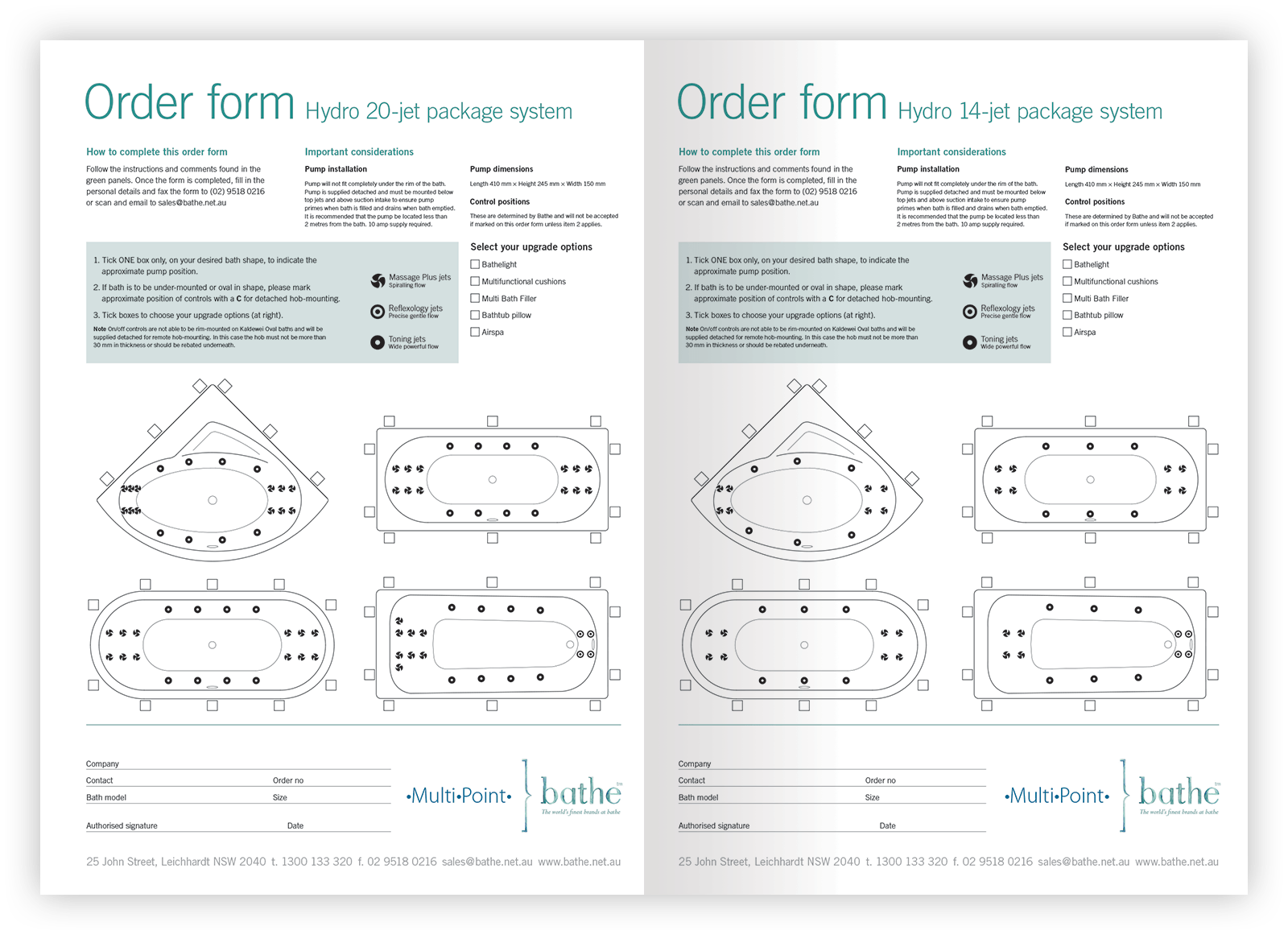 Awards
Honorable Mention
— Creativity Annual Awards.
Want to know more?
We can discuss this project in more detail and help you create your own brochures.