Cover design 
The premise of the booklet is connecting with one's inner voice. 
Echoing this, the design motif for the booklet is a speech bubble, pointing inwards.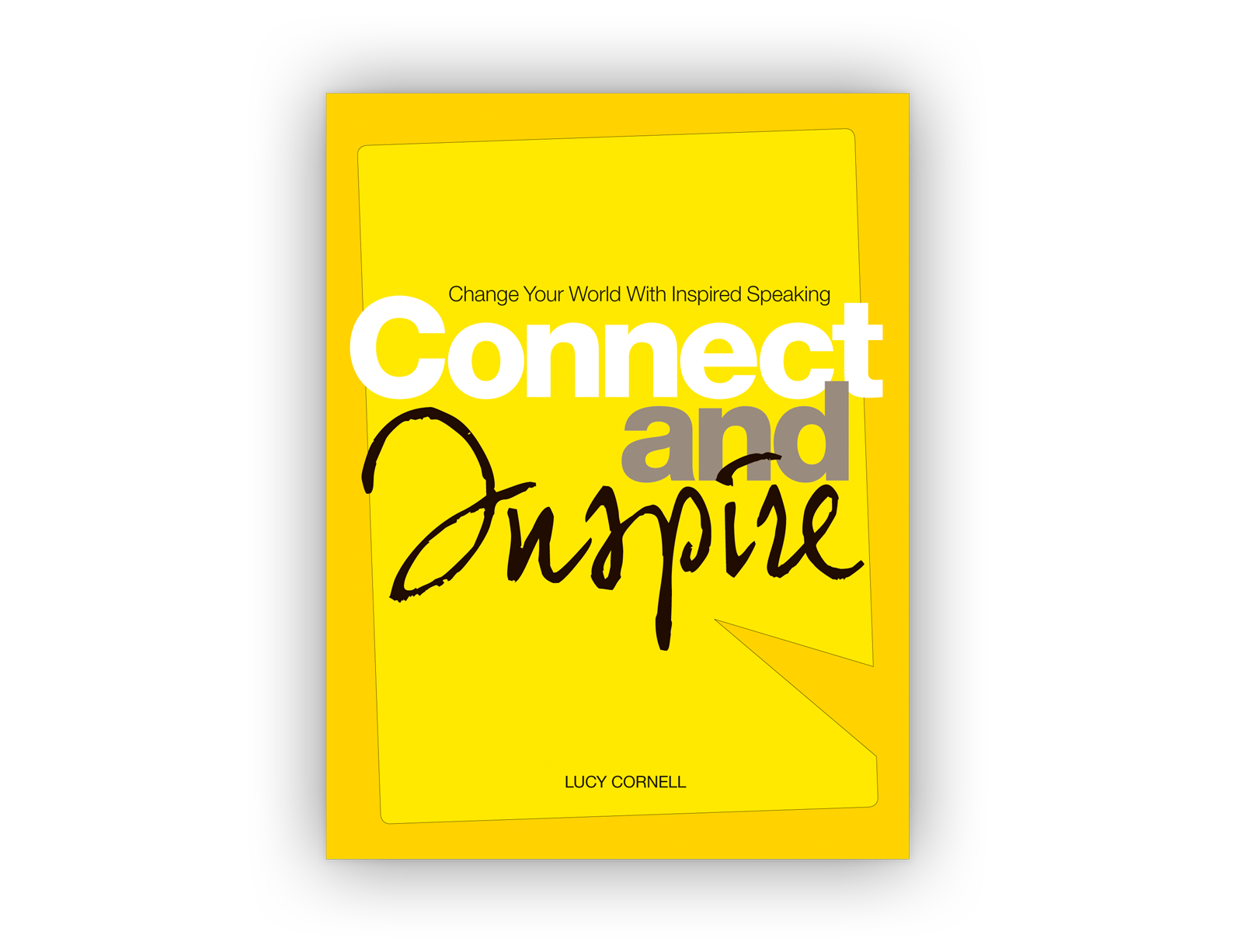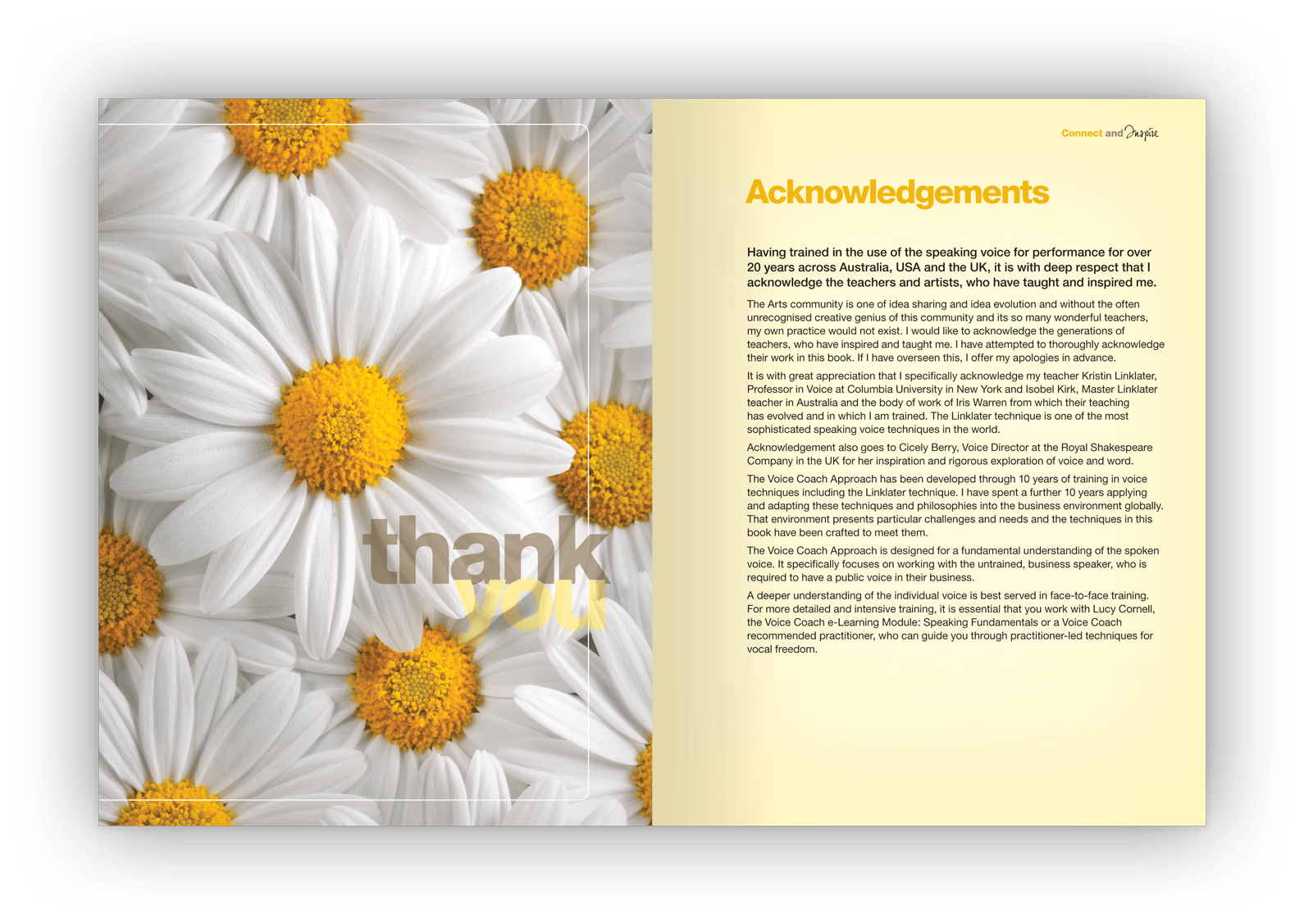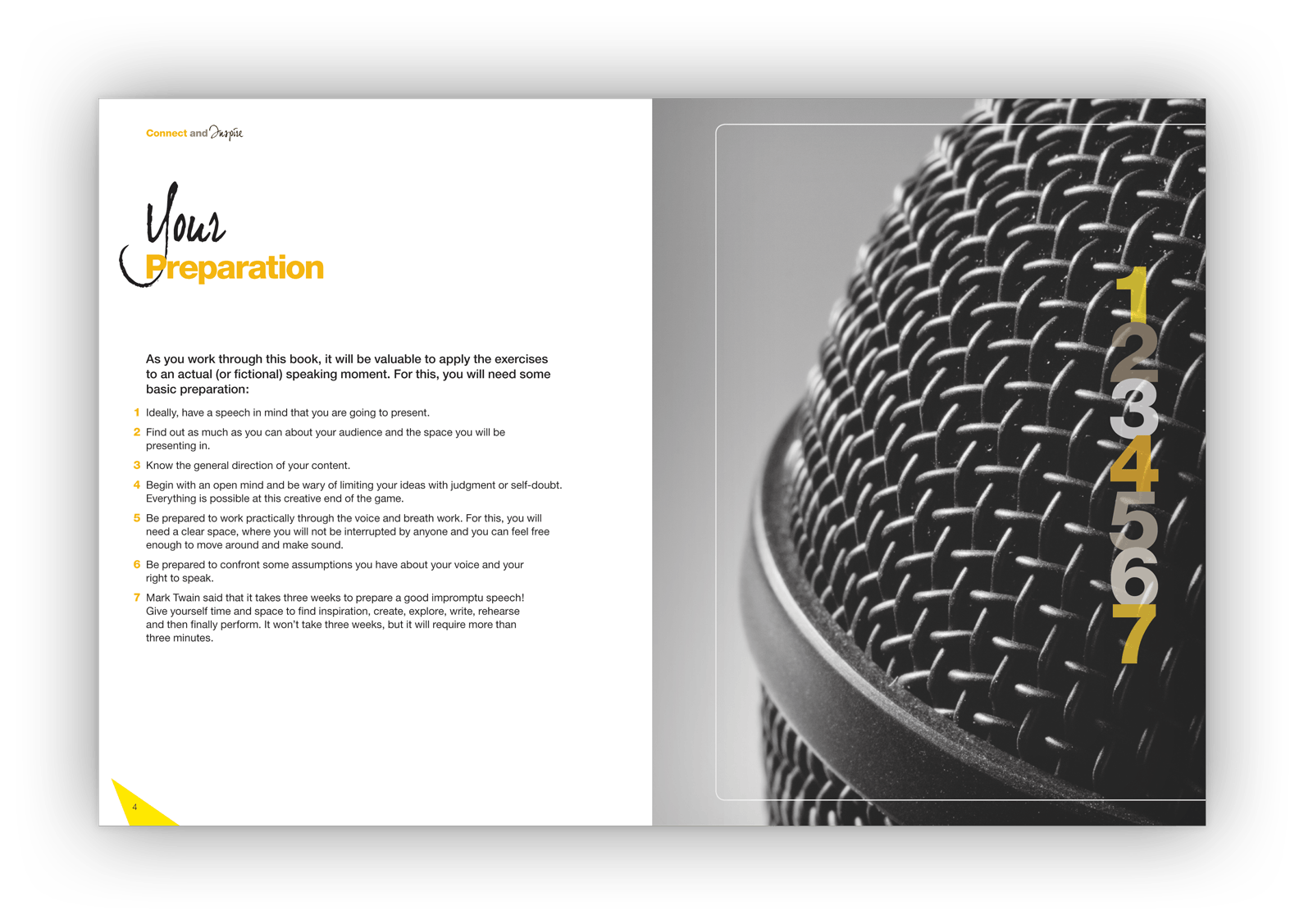 At a glance 
Specifications 
An 84-page printed booklet, an irregular 175mm x 230mm size (small enough to feel like a book, large enough for practical written exercises). 
Purpose 
To raise the profile of the company, explain training techniques and philosophies, and deliver coursework for attendees.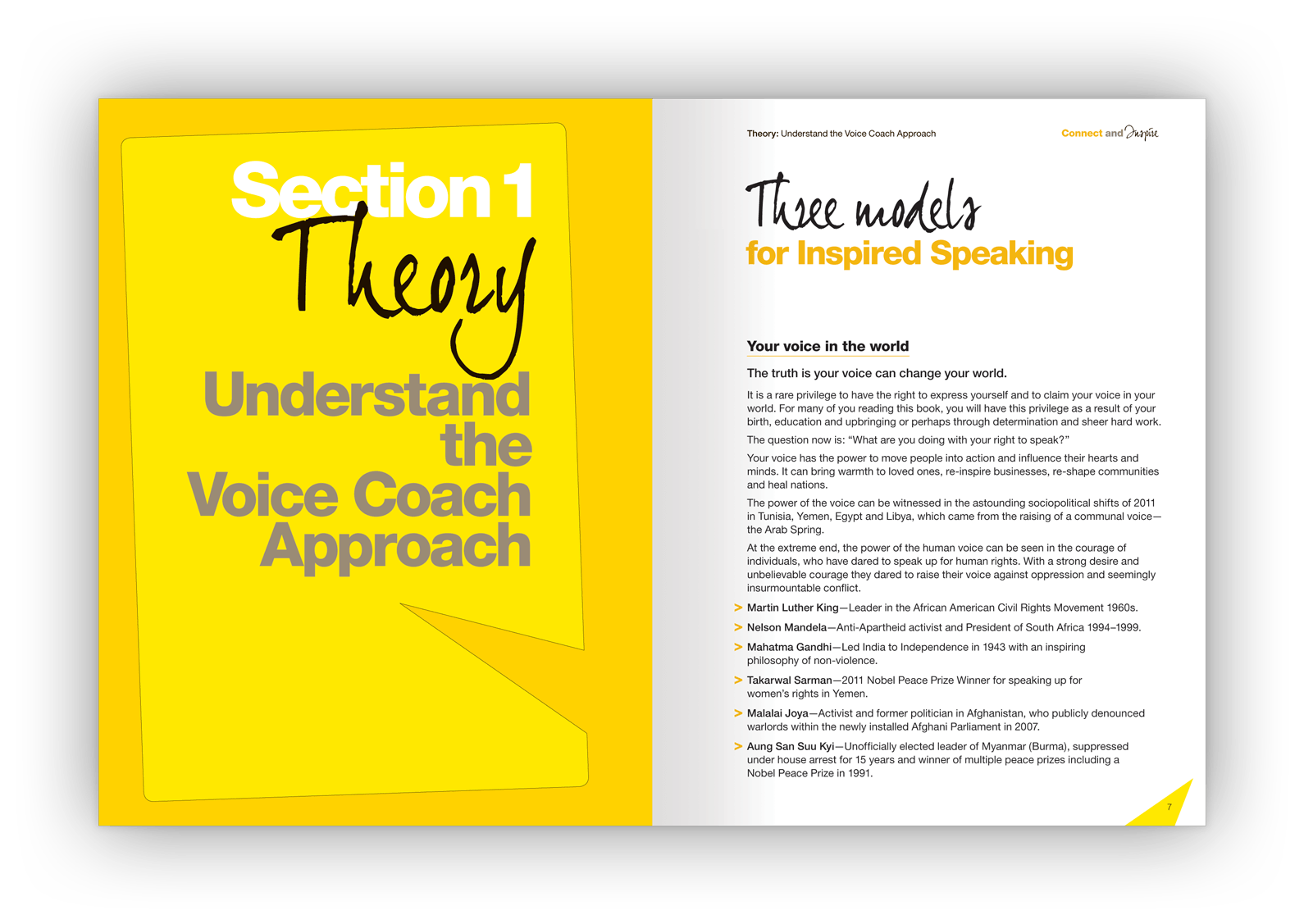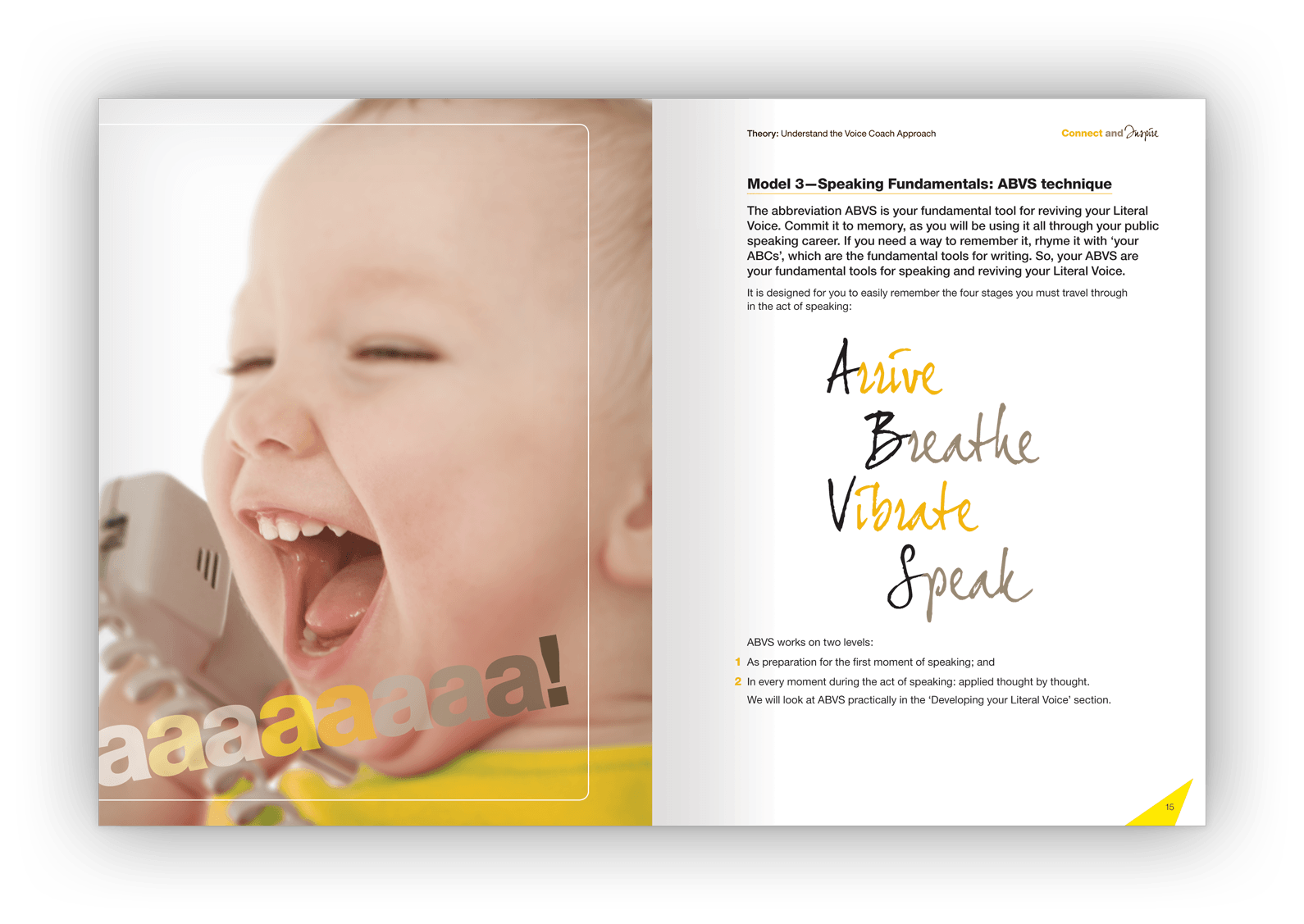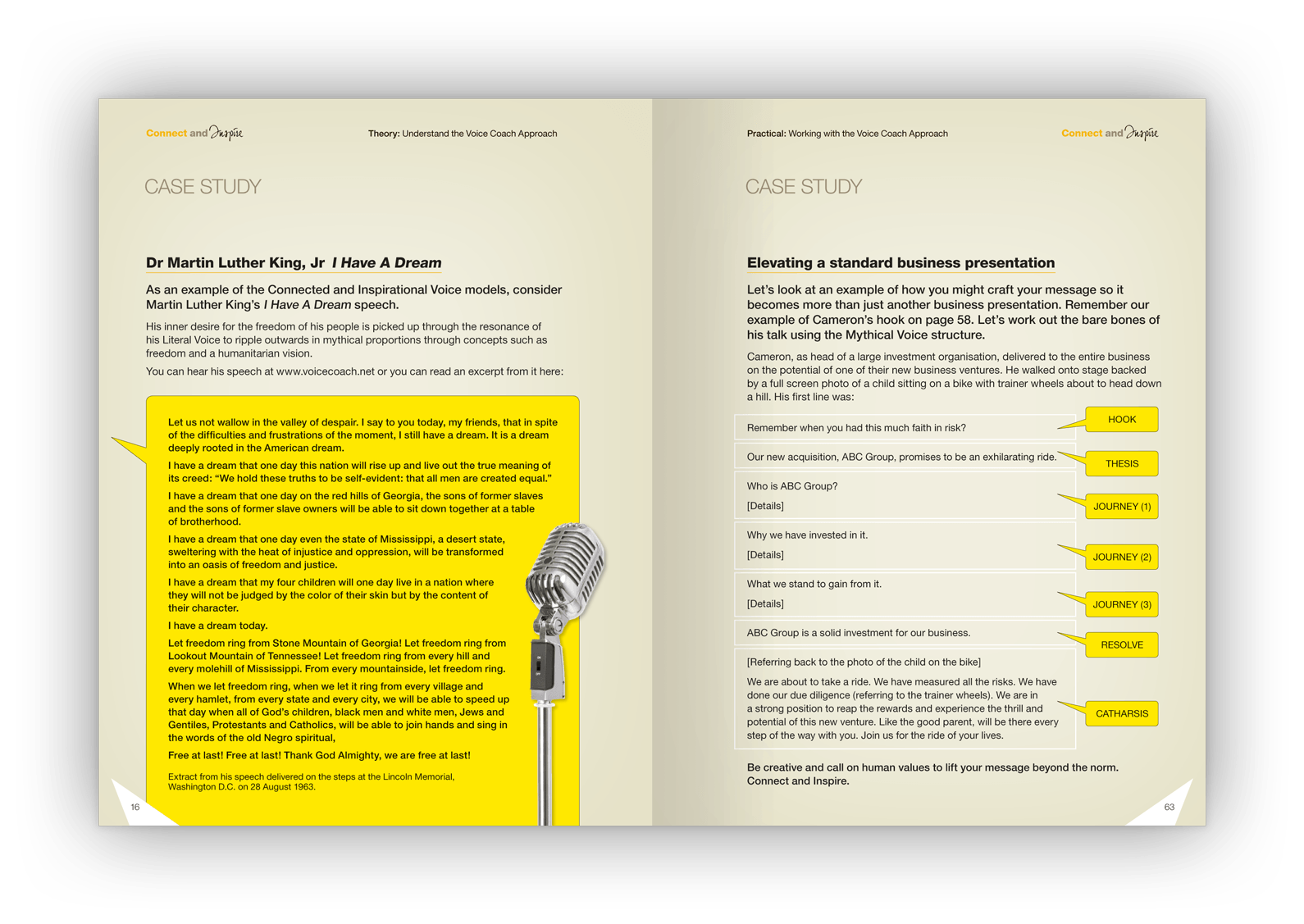 Client testimonial 
"I highly recommend James Armstrong. He designed and produced my first book and it was a brilliant outcome for my business. James has a very strategic and thorough approach. His experience has brought real value to the final product (well beyond what my expectations were)."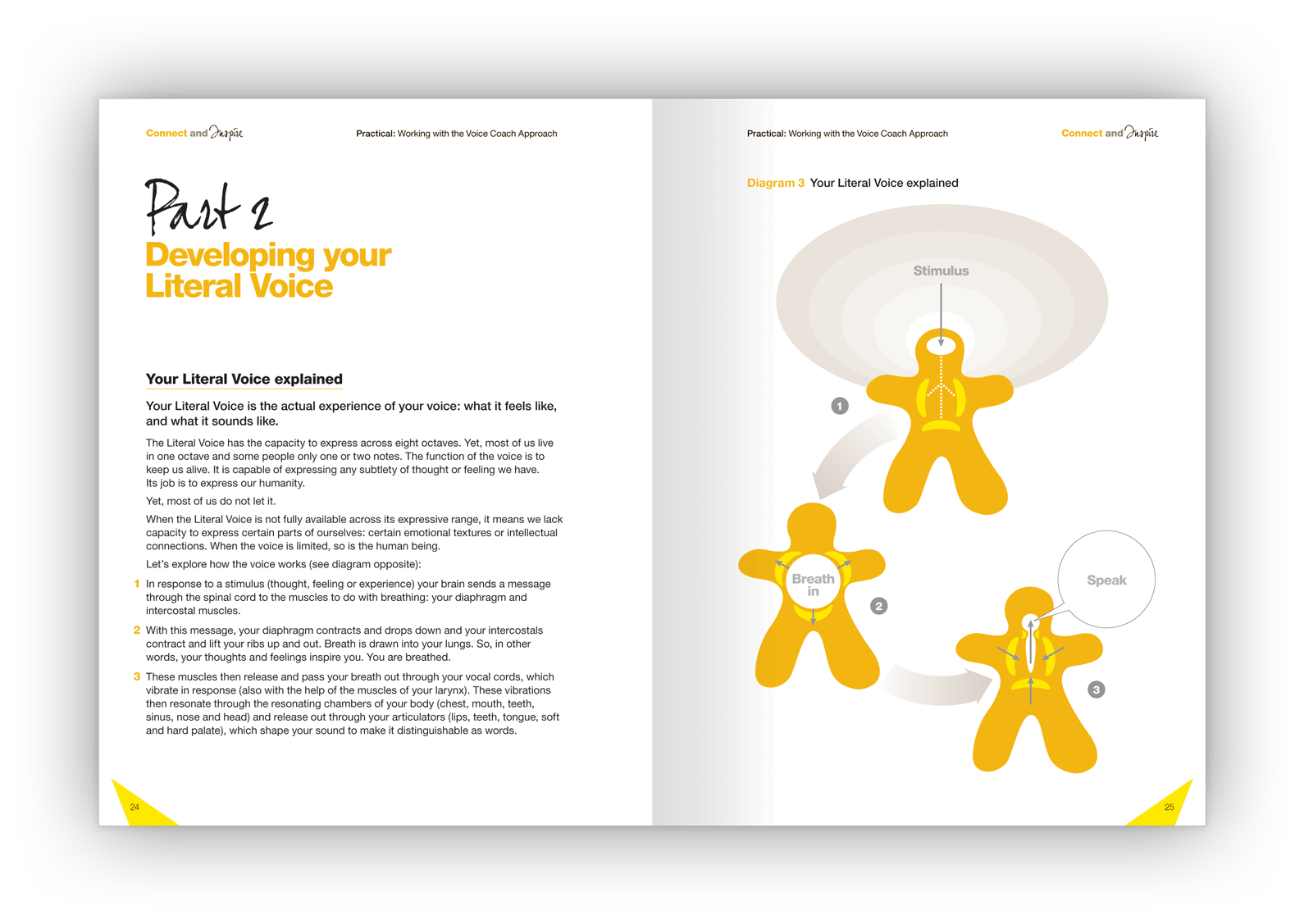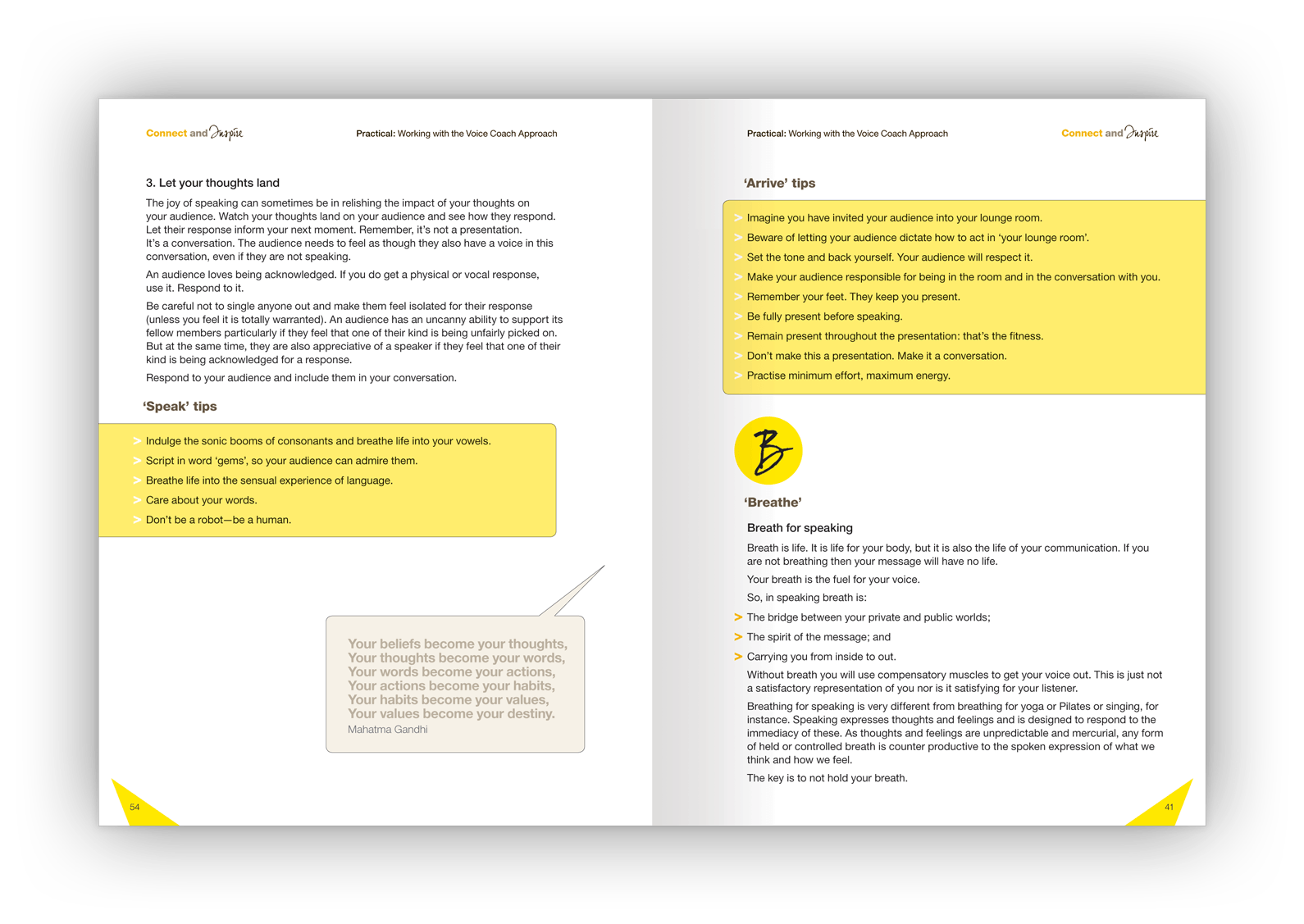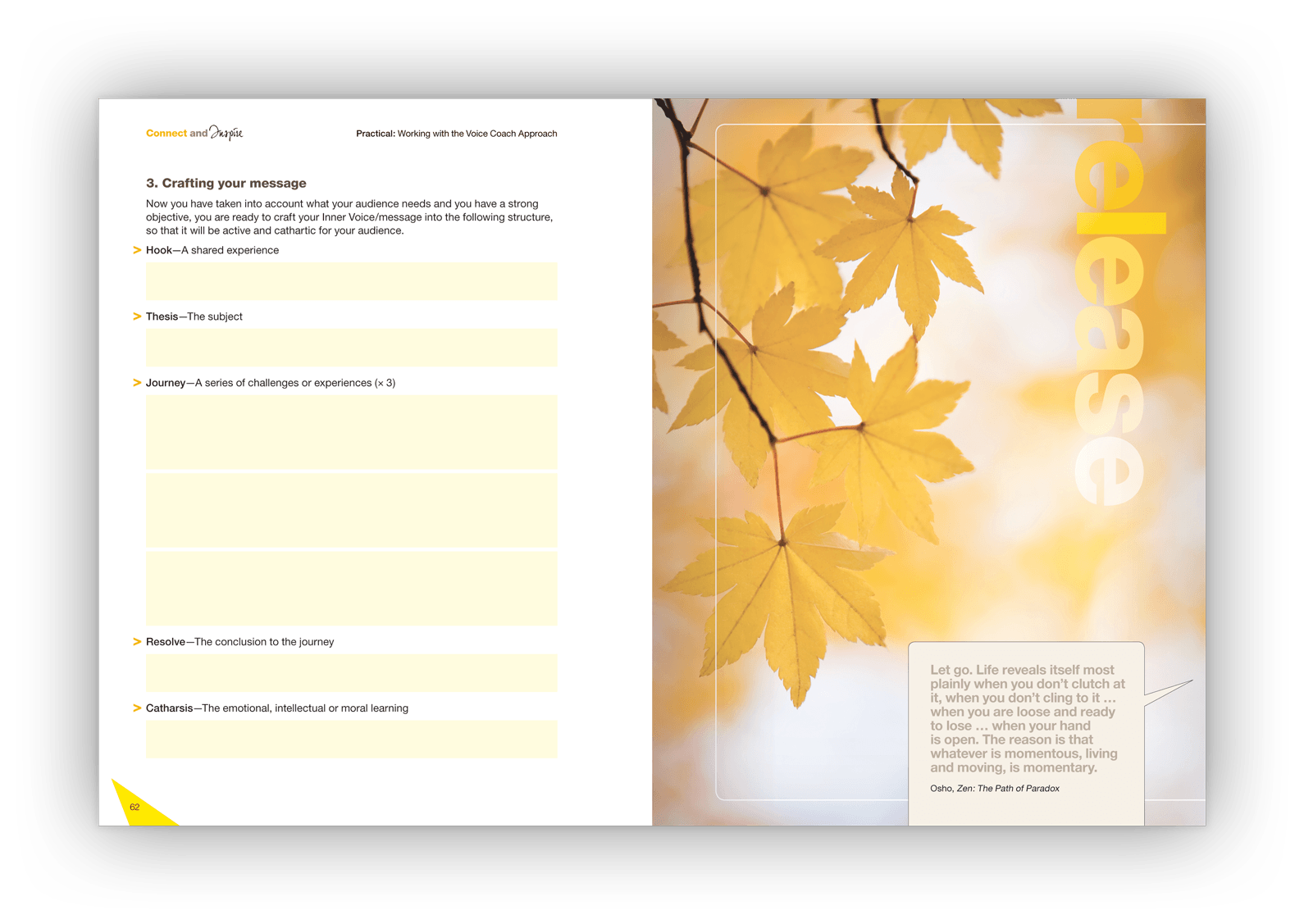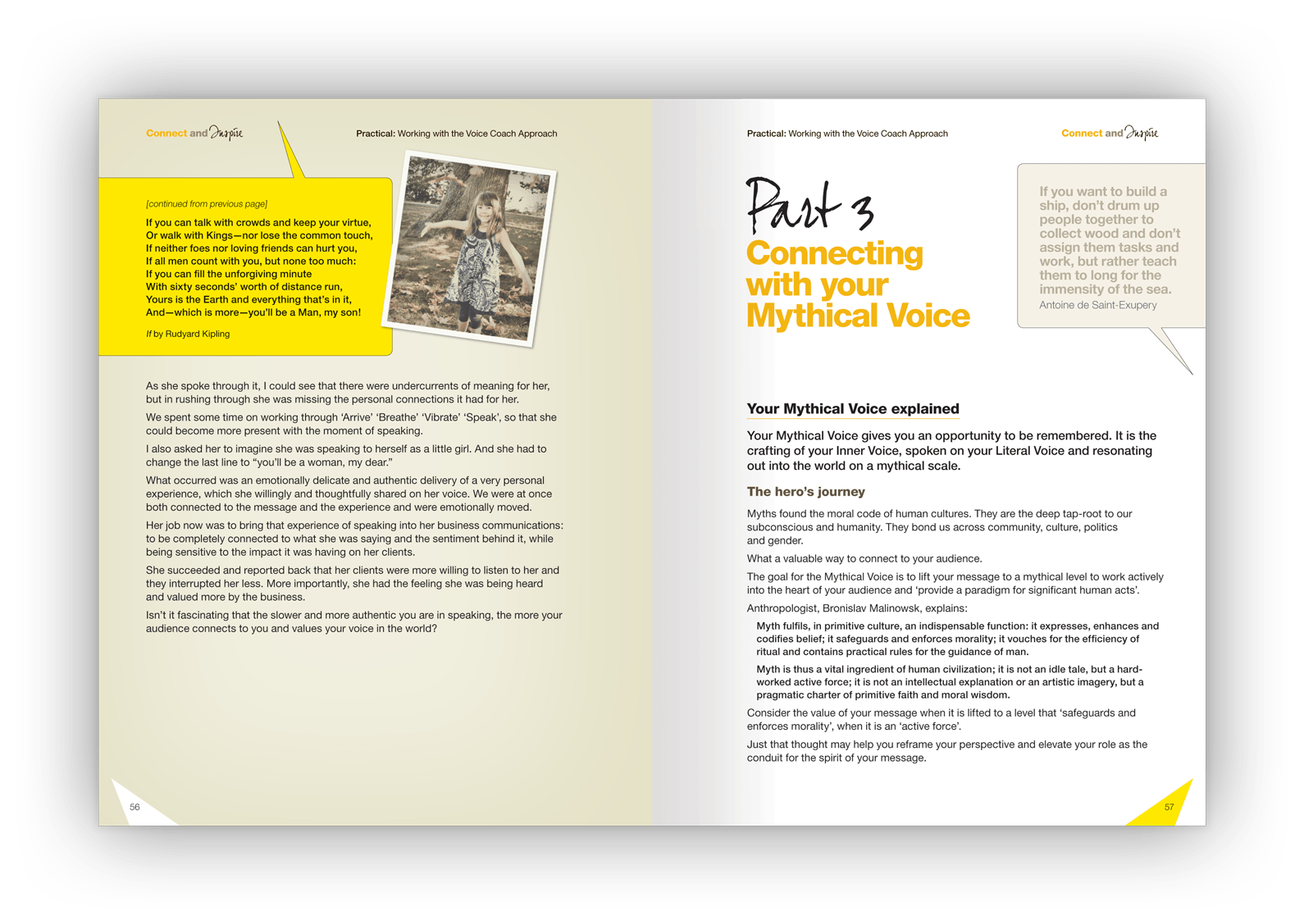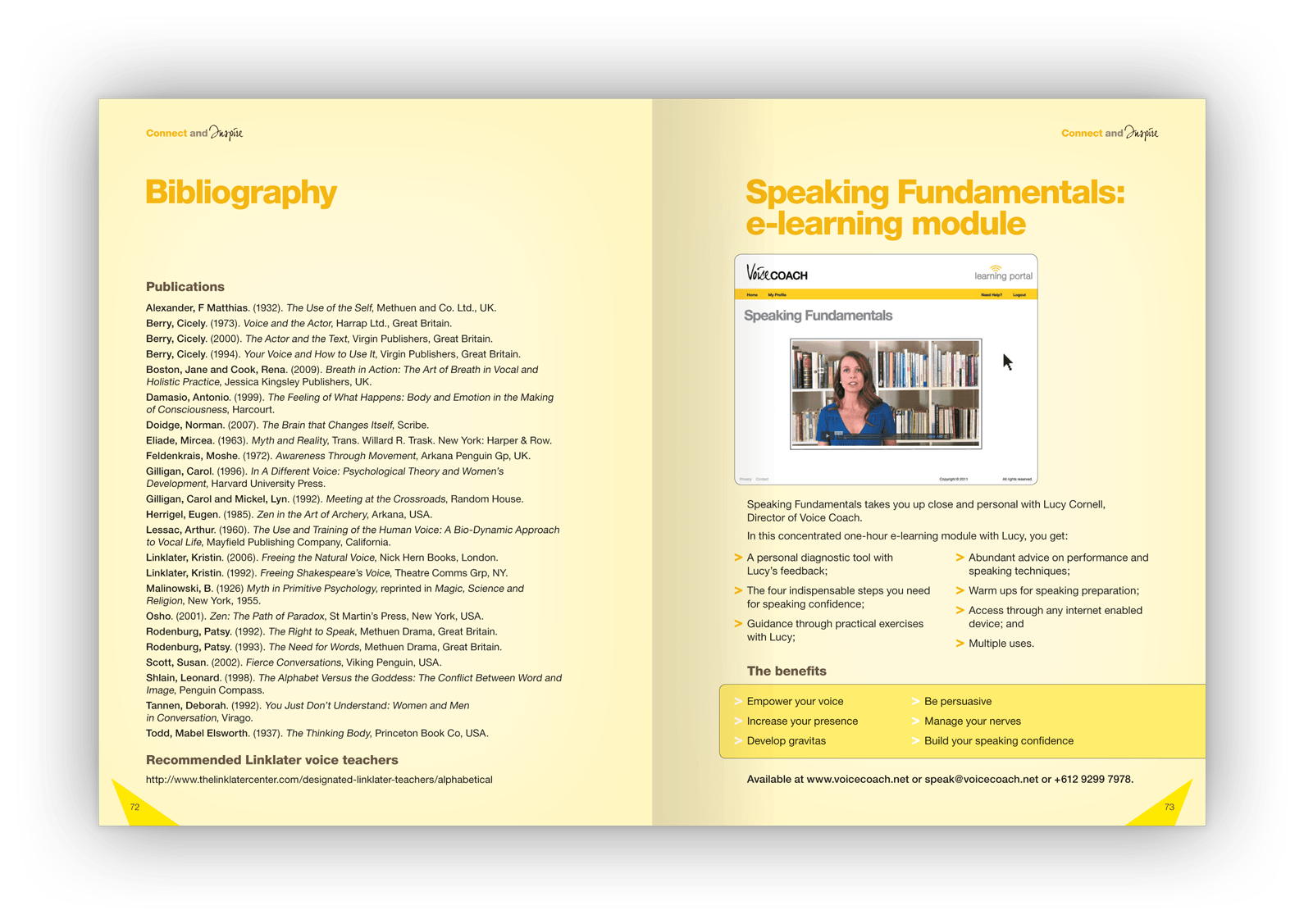 Awards 
Honorable Mention
— Creativity Annual Awards 
Award of Excellence
— International Creative Media Awards. 
Want to know more?
We can discuss this project in more detail and help you create your own company booklet.