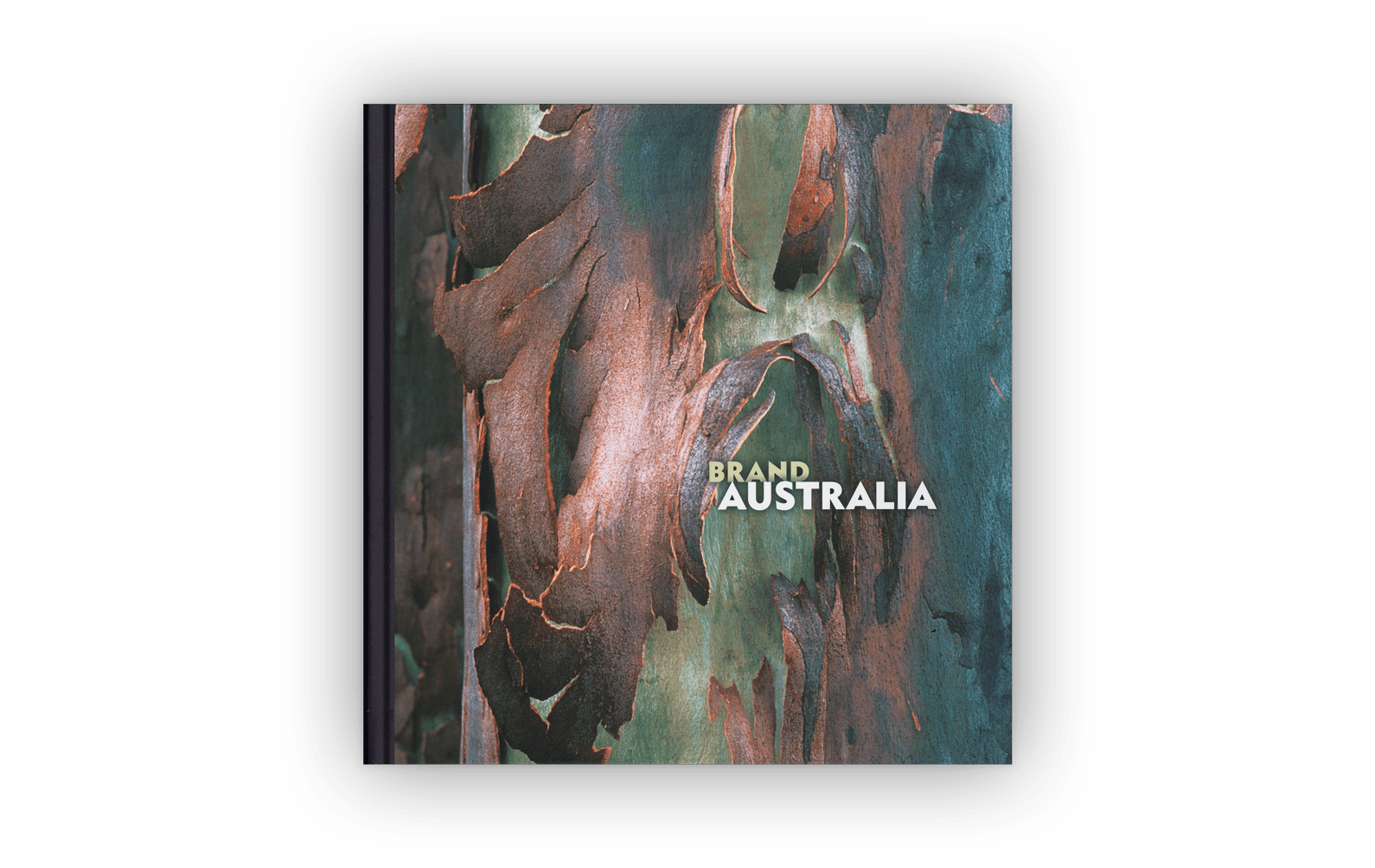 Layout design 
The booklet conceptually challenged what being 'Australian' means expressed as brand tenets.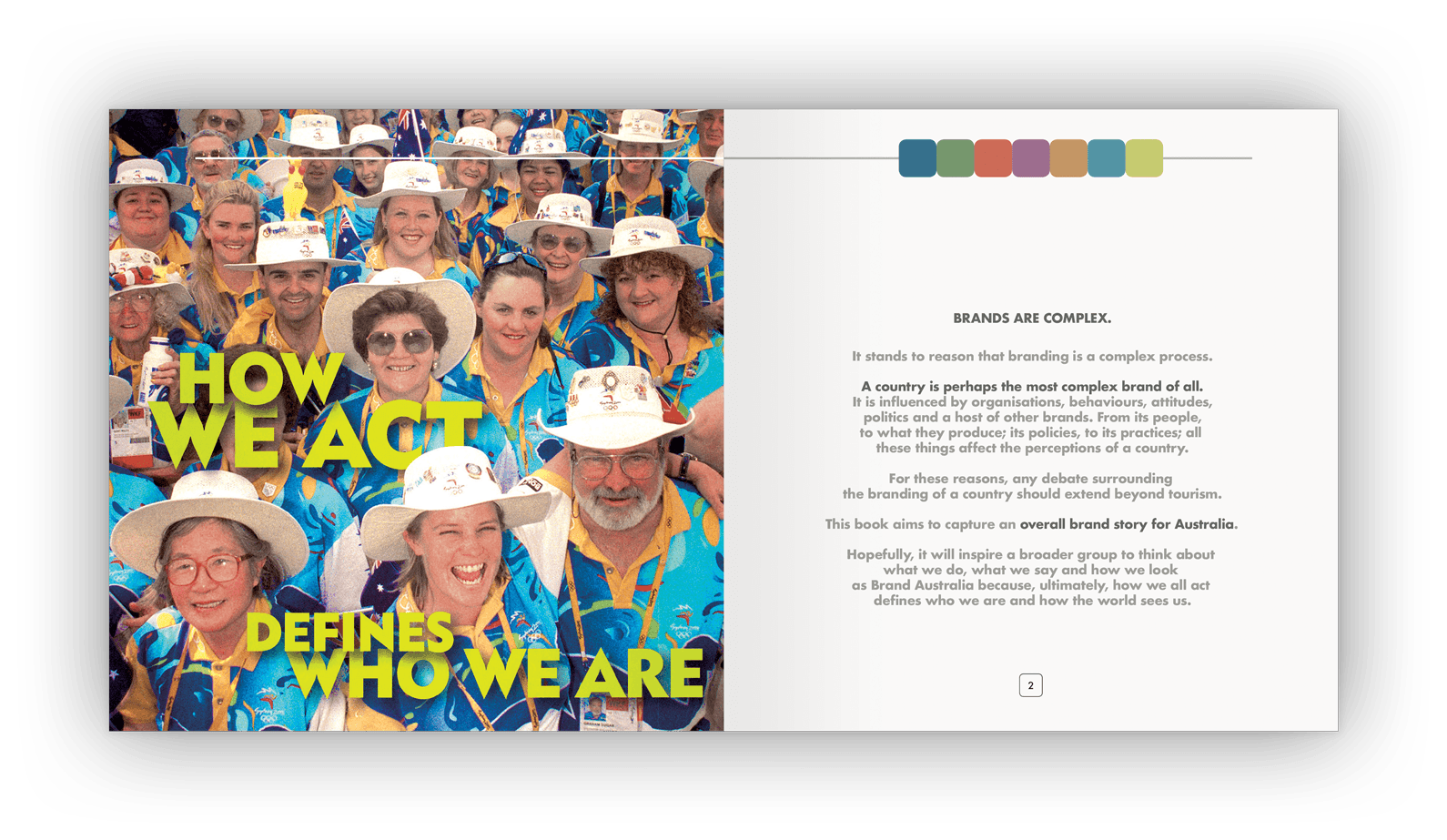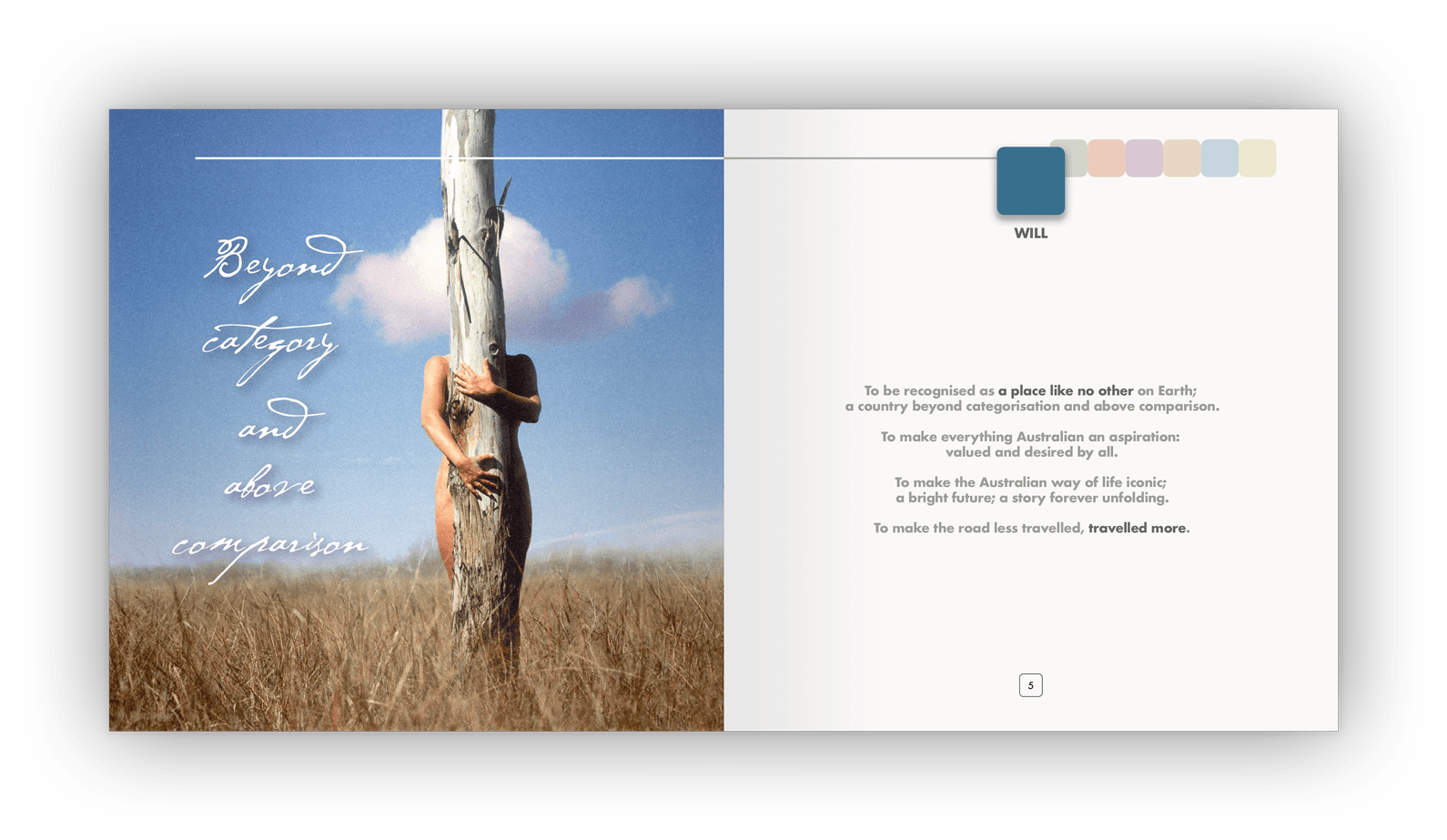 Feature pages 
A feature page with an evocative brand statement was visualised using bold imagery and typography.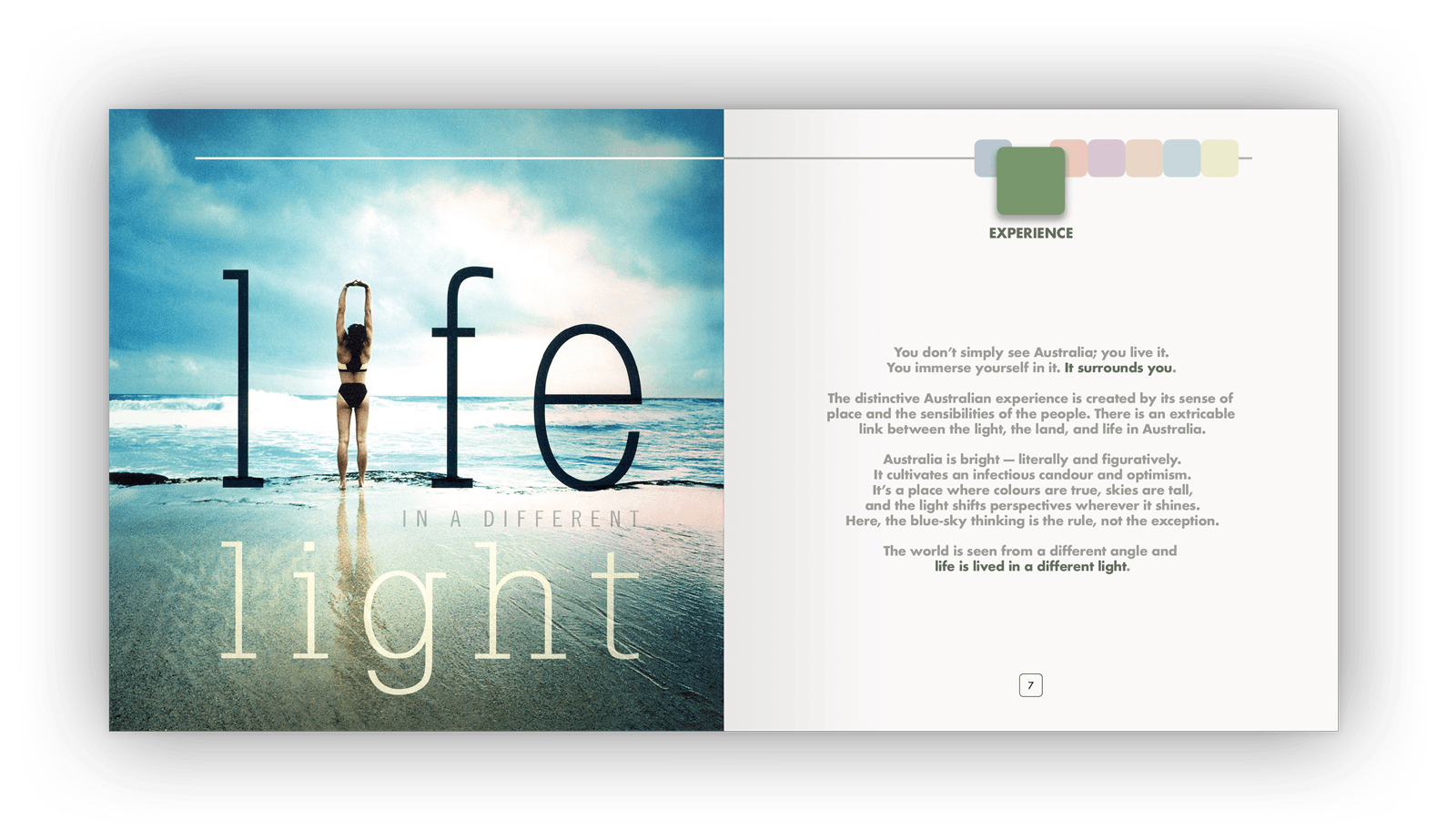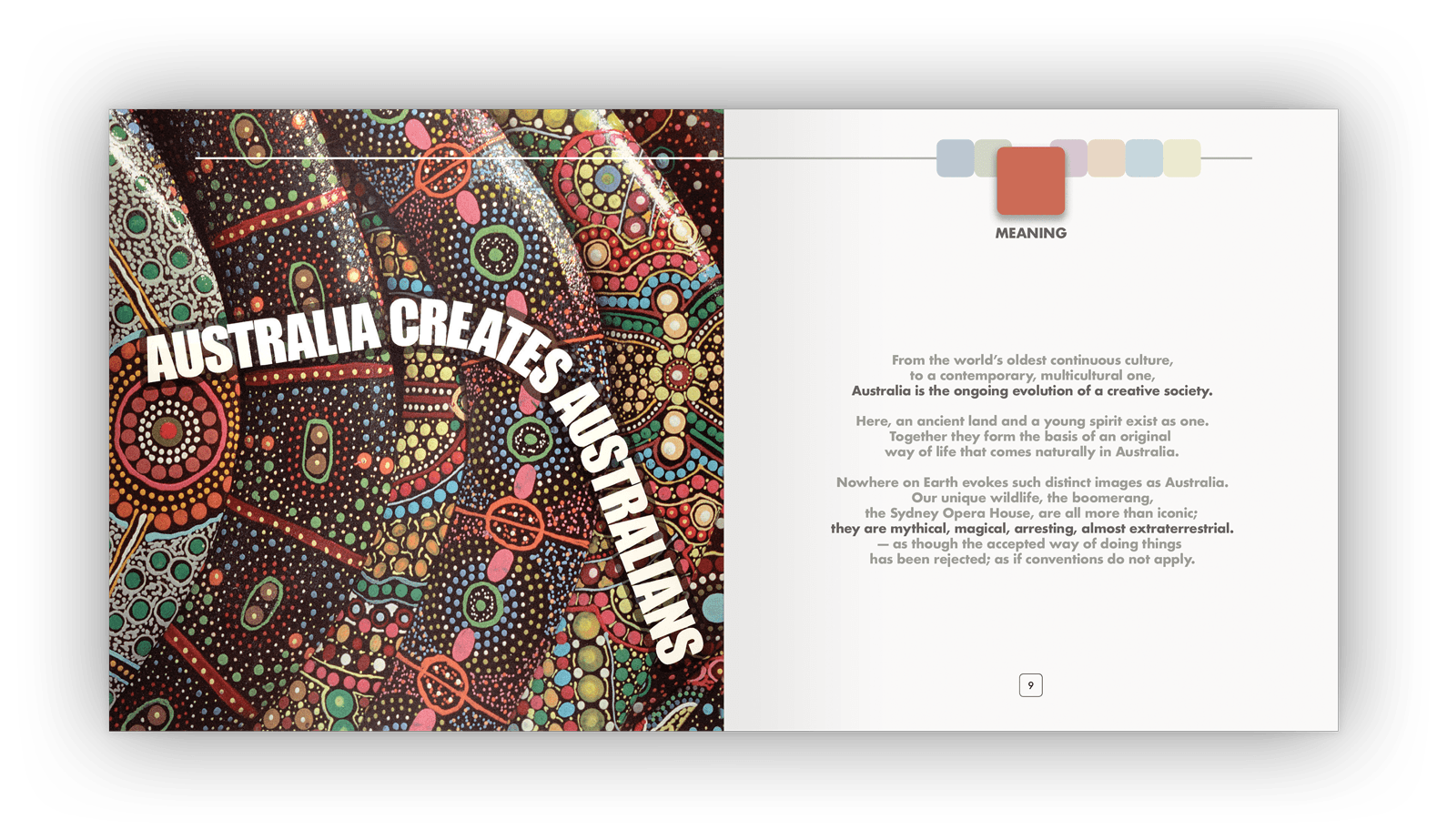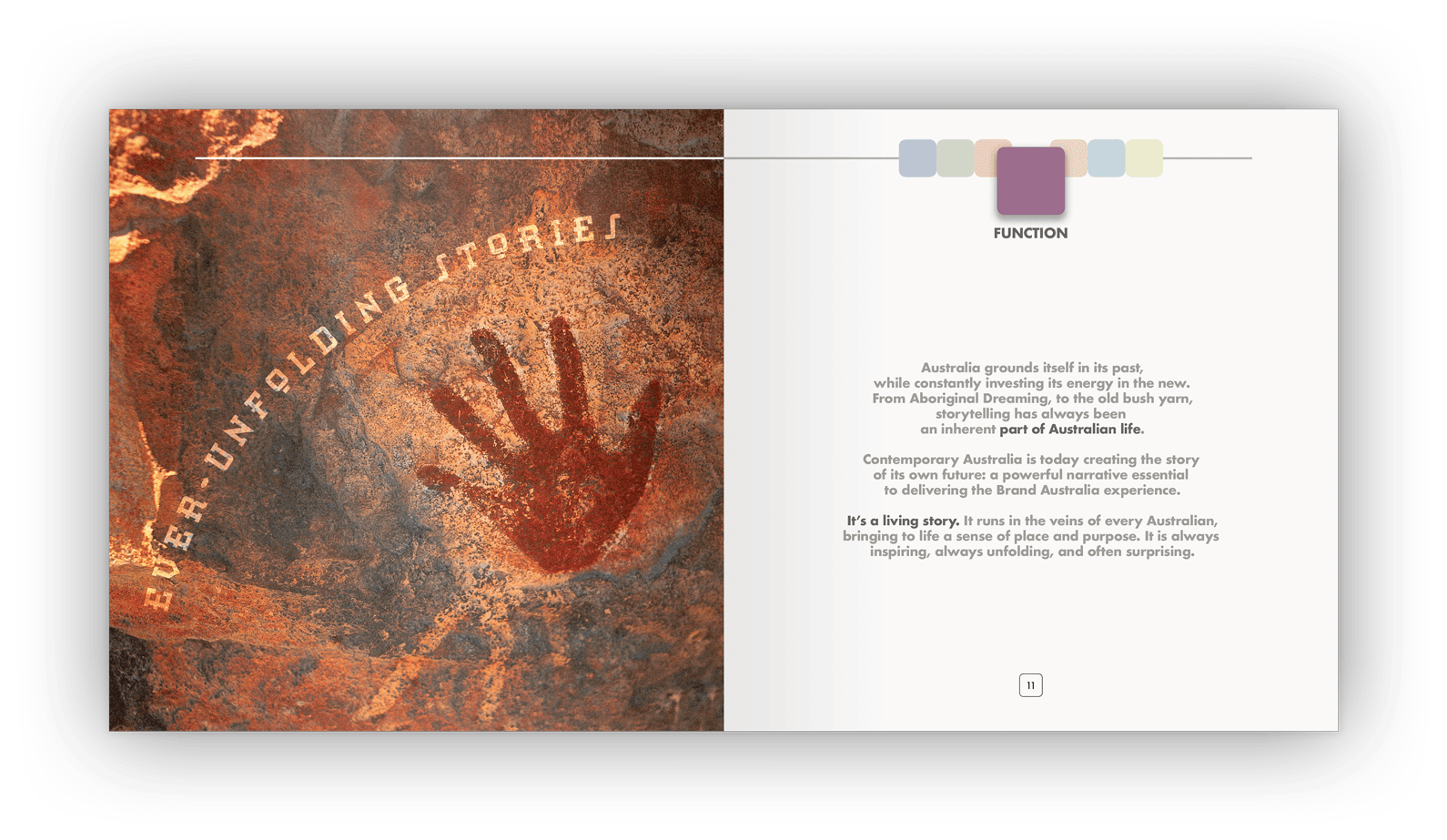 At a glance 
Specifications 
A 28-page printed hardback booklet, an irregular 210mm x 210mm size. 
Purpose 
The booklet was a high-quality, hard-copy adaptation of an audio-visual presentation that introduced 'Brand Australia' (a branding plan for the nation), given as a gift to influential individuals, brand ambassadors, industry leaders, celebrities, and other social influencers.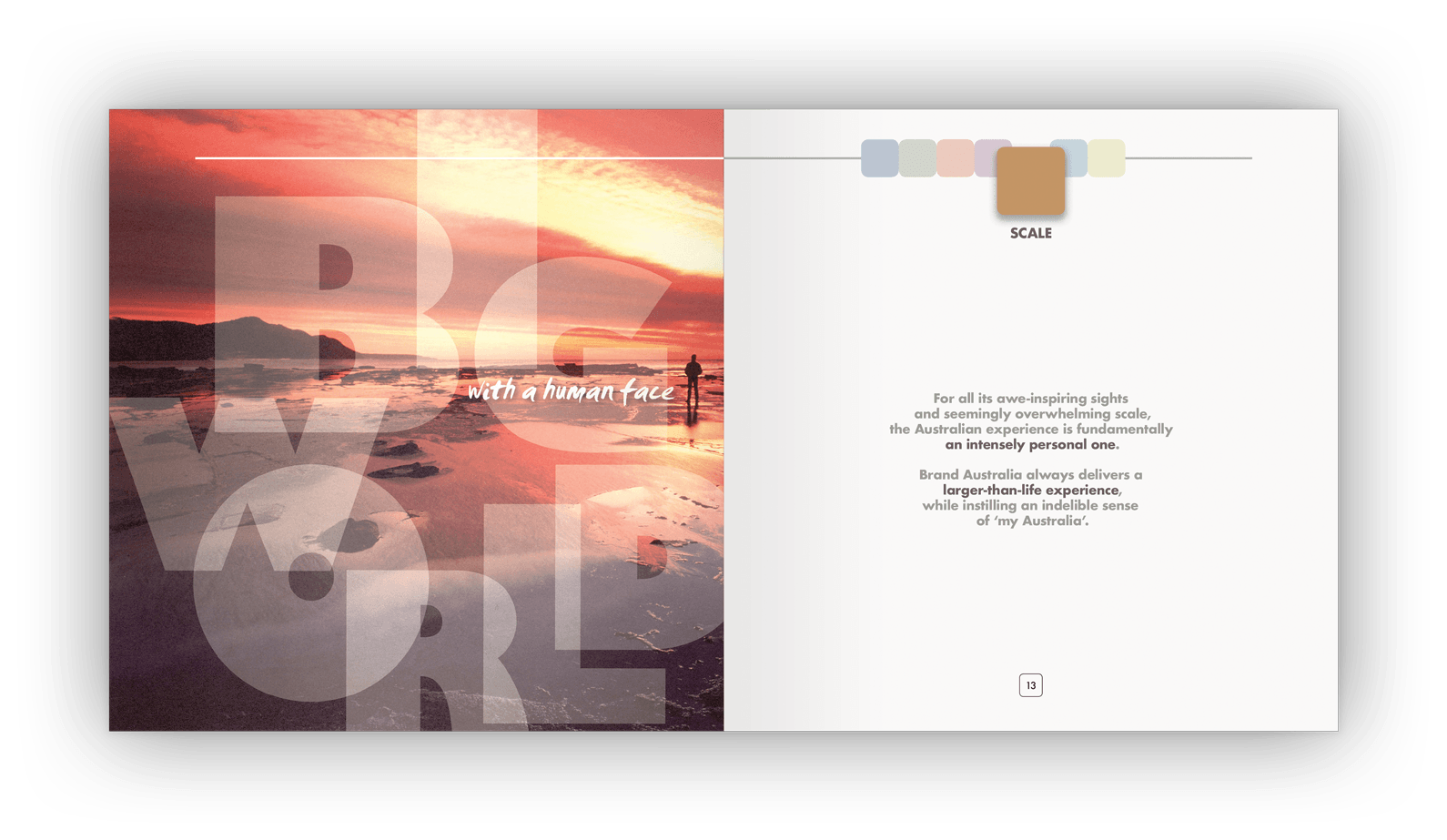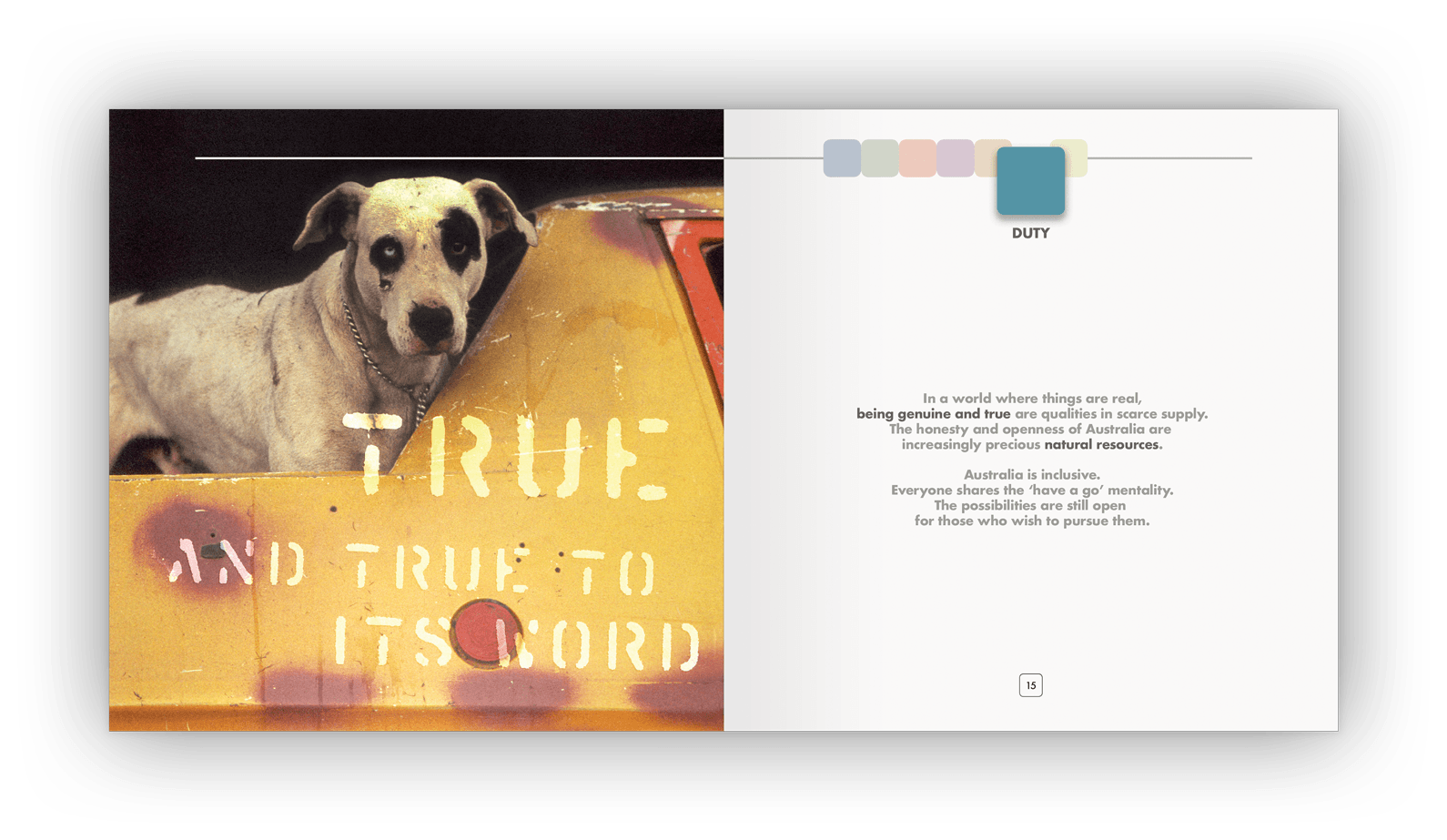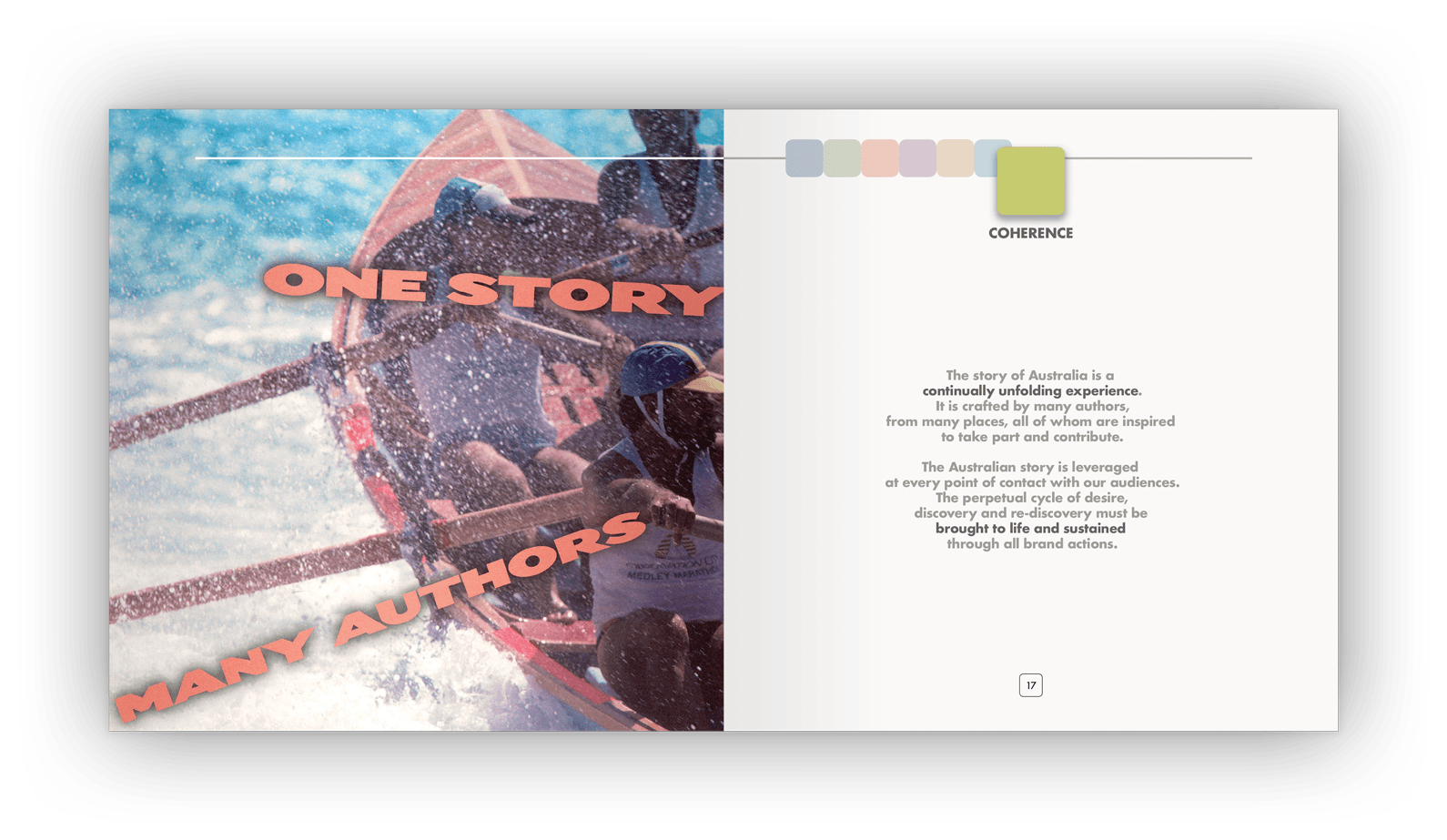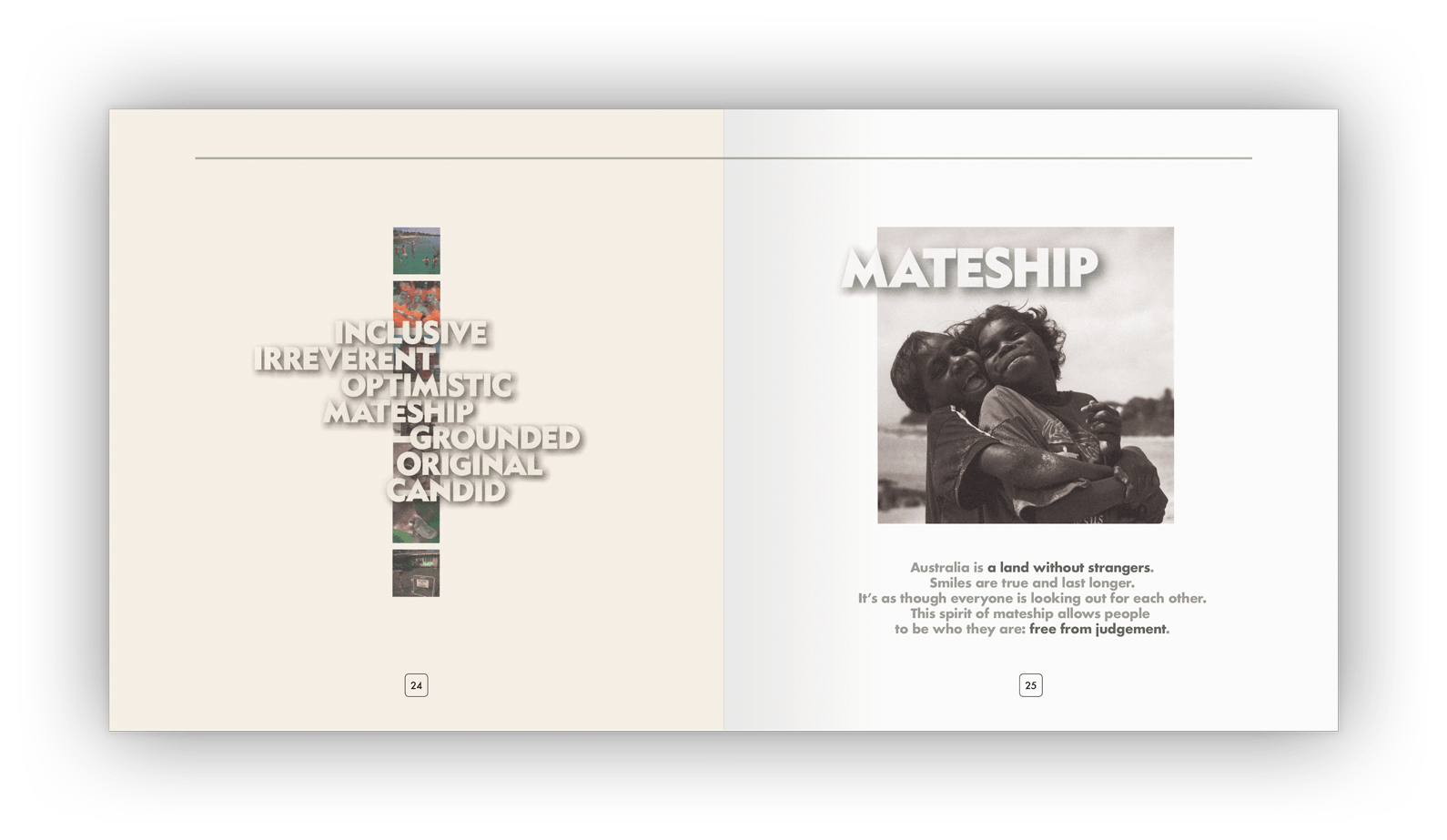 Want to know more?
We can discuss this project in more detail and help you create your own marketing booklet.