Cover design 
A playful take on a 'little black book' using Qantas's iconic brand red.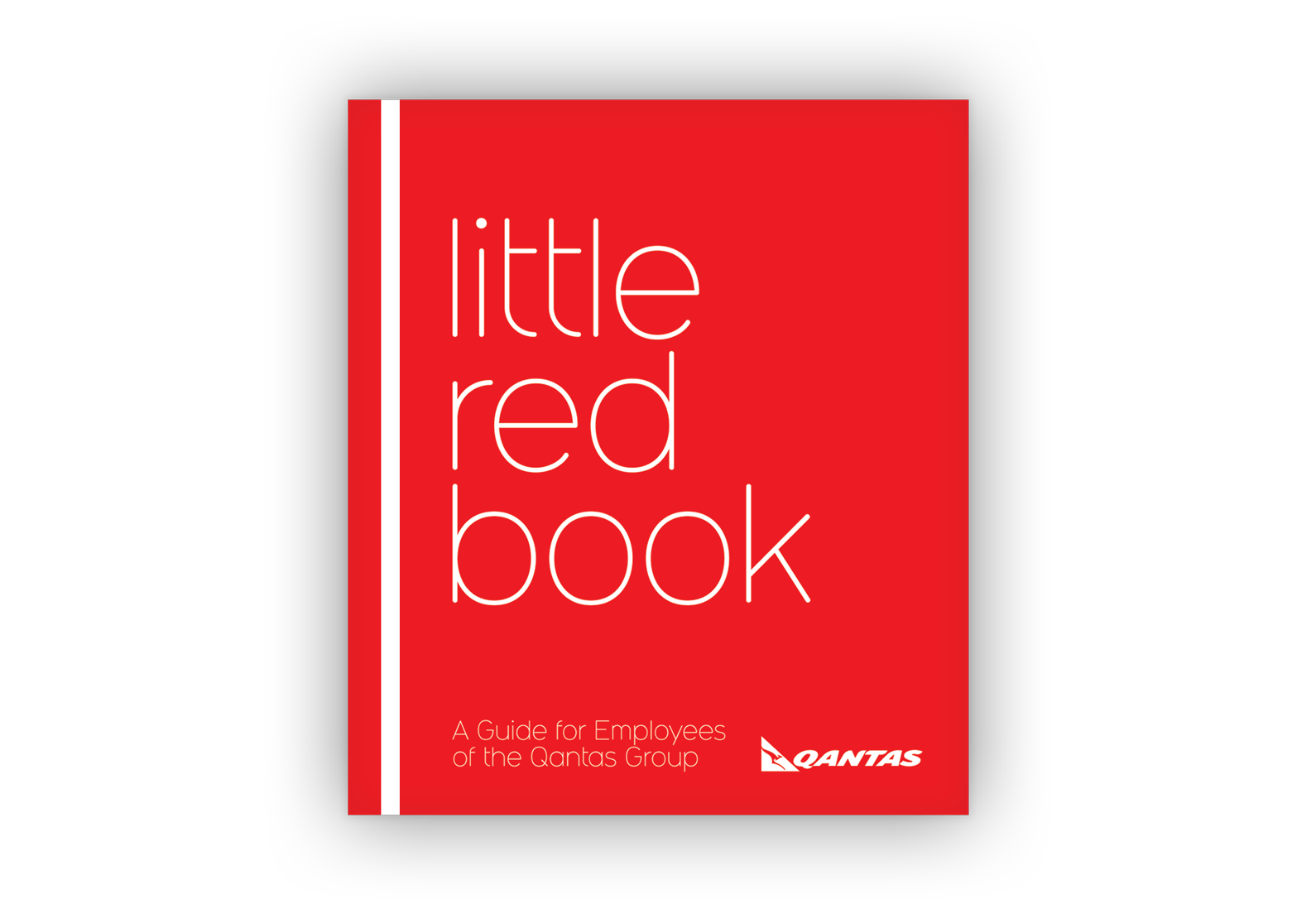 Layout design 
Each double-page spread used marketing imagery (from Qantas advertising campaigns), archival photos, relevant stock images, diagrams, pull-out boxes and highlight facts about Qantas.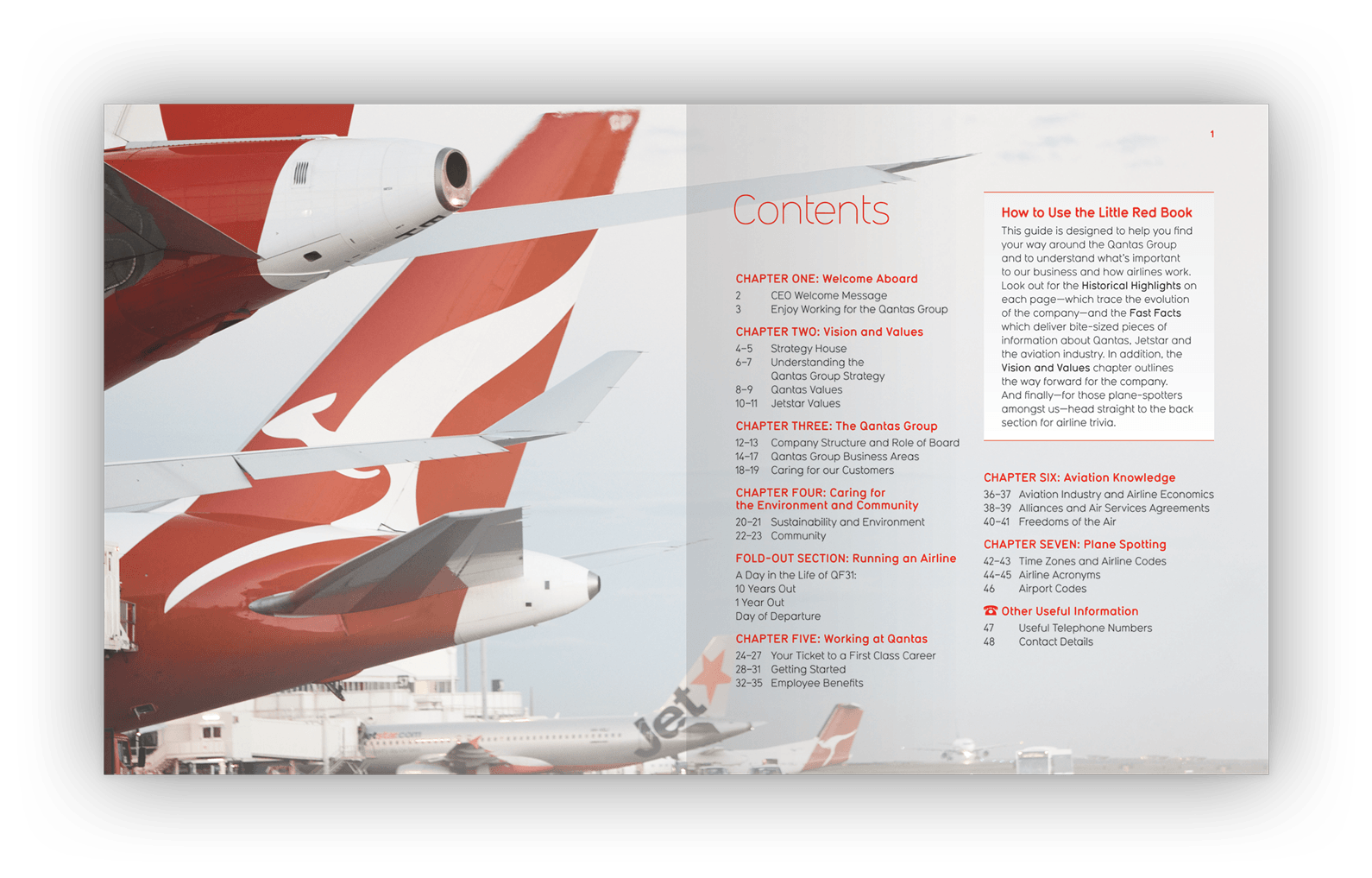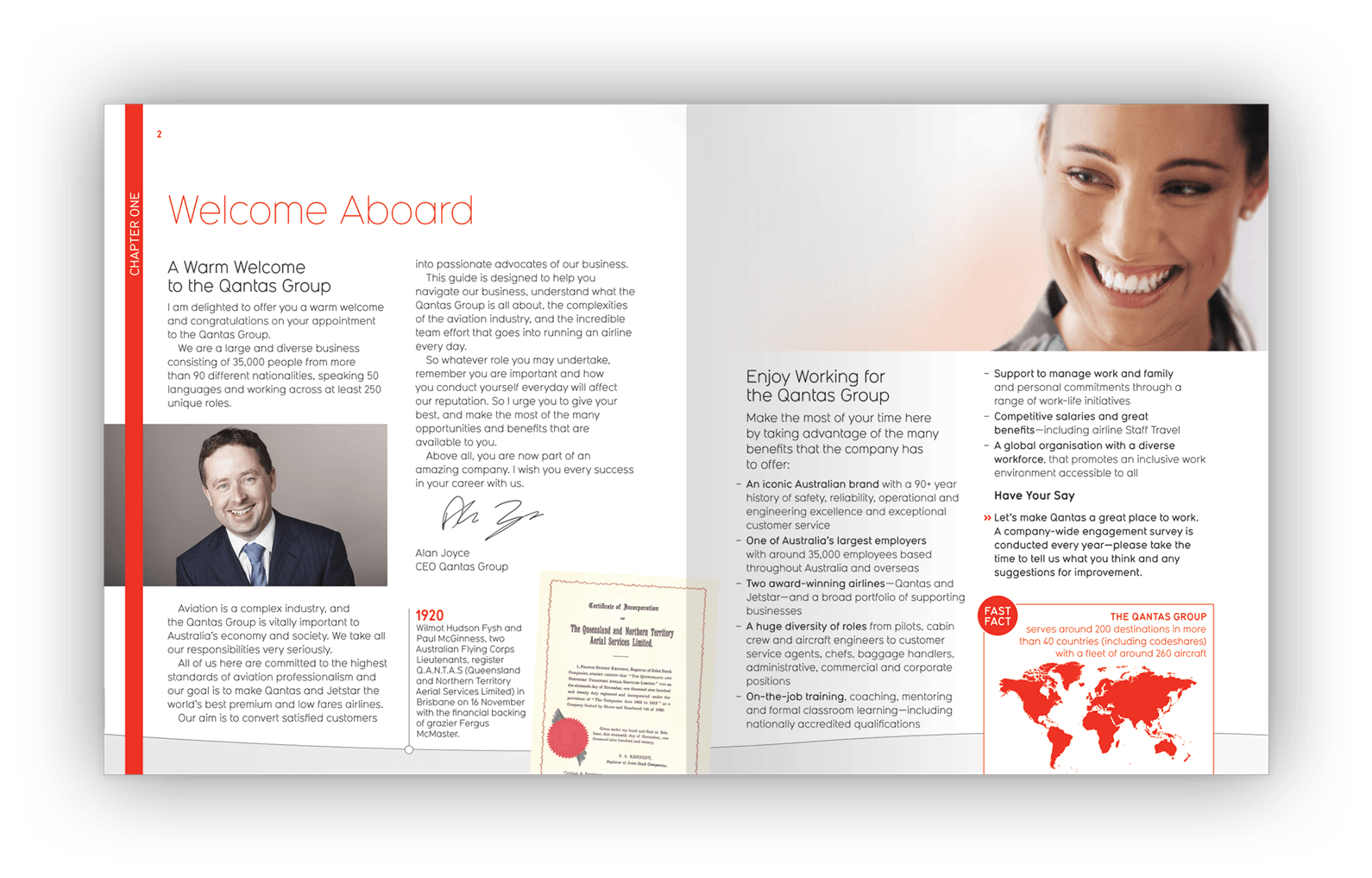 At a glance 
Specifications 
A 62-page printed booklet, an irregular 165mm x 190mm size (small enough to keep handy and read). 
Purpose 
To orient new/onboarding employees, reinvigorate/engage existing employees, and help align Qantas's business objectives and corporate culture across the organisation.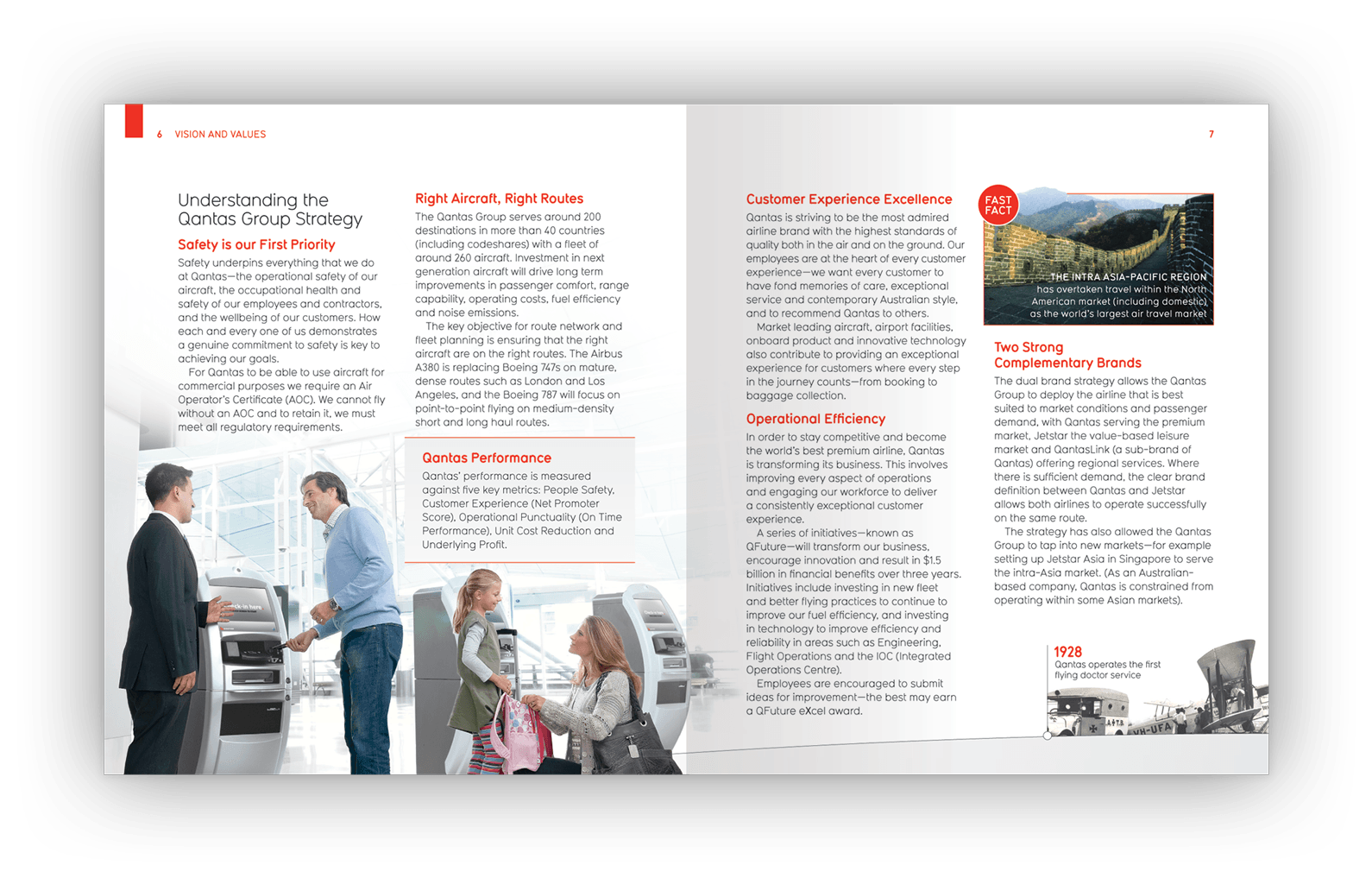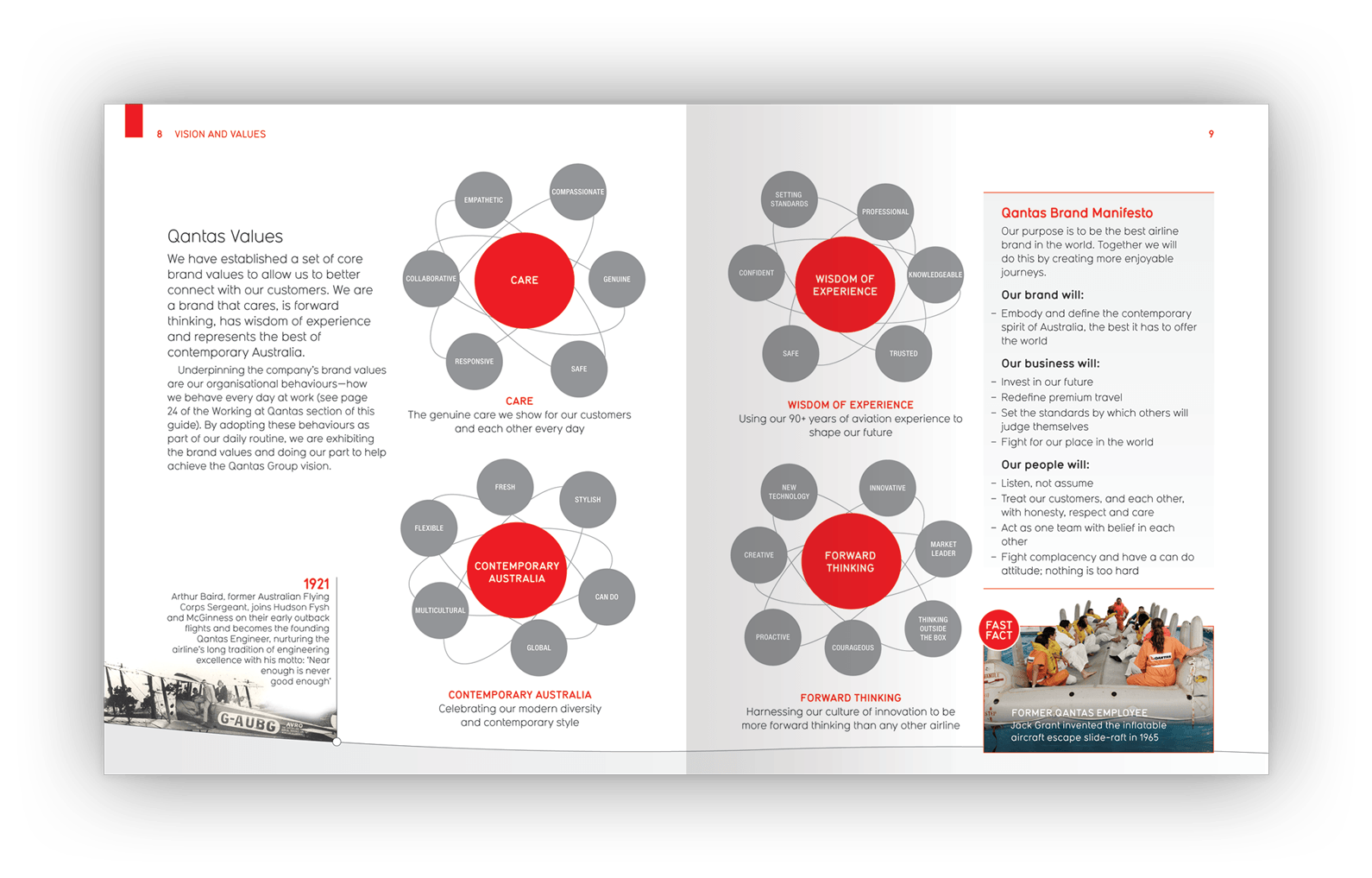 Client testimonial 
"I have no hesitation in recommending [James Armstrong]. I have always found [him] to be excellent on all the projects I have worked with them on — high quality creative work, attention to detail, excellent customer service, always prioritised work, very transparent pricing and always delivered great value for money." 
Manager Workforce Communication
 (project manager for
Little Red Book
 and
Horizons
newsletter)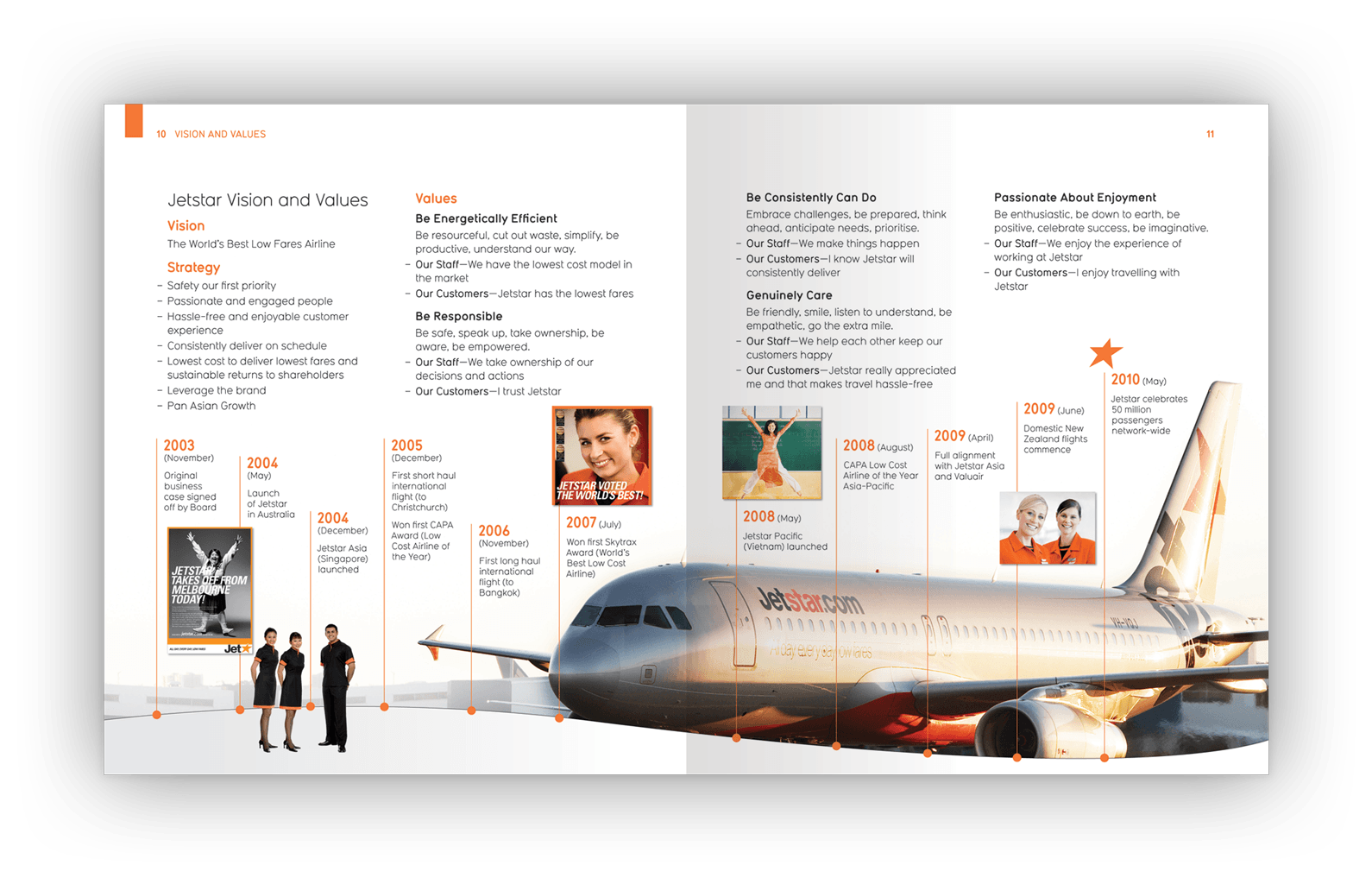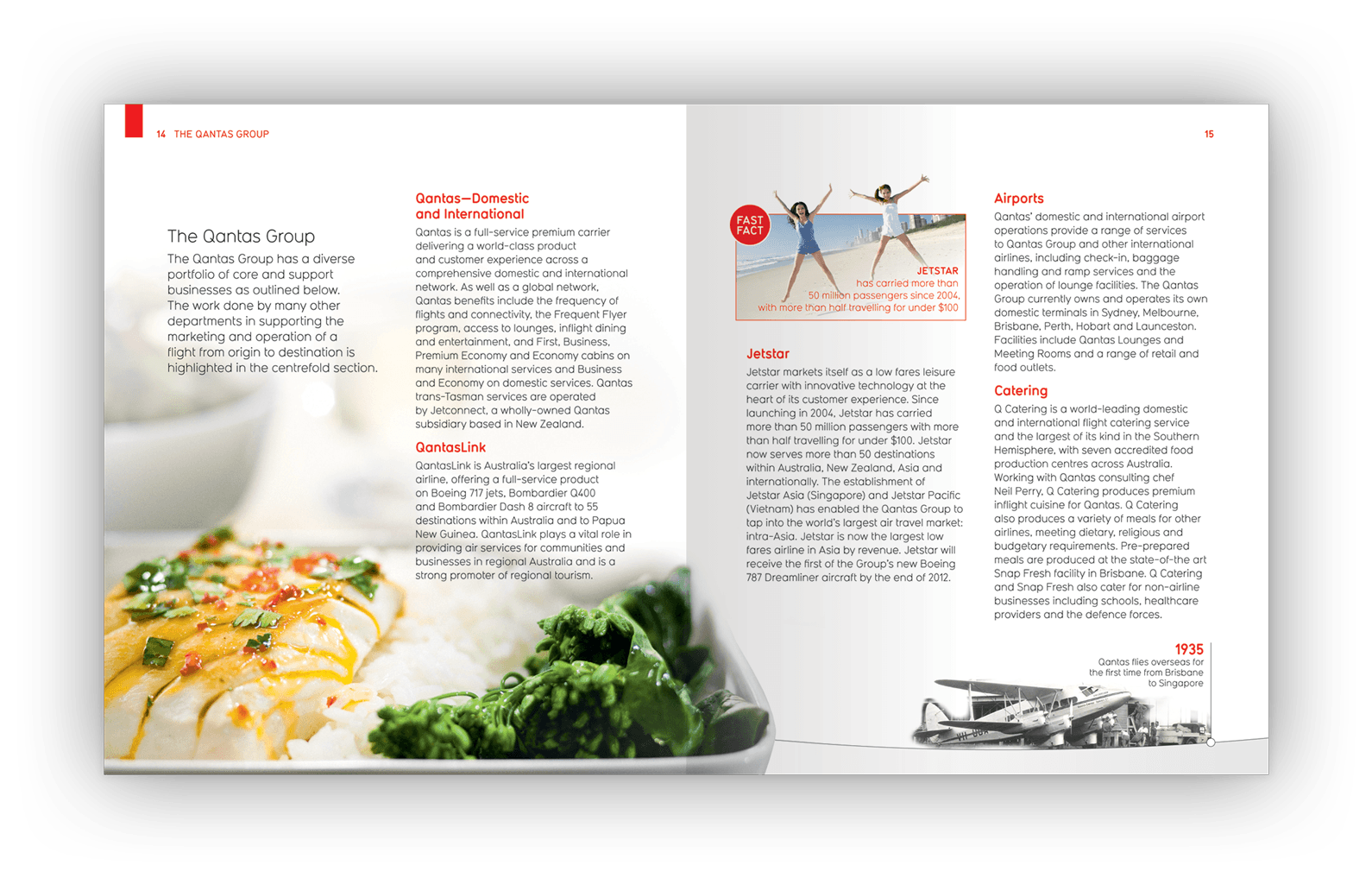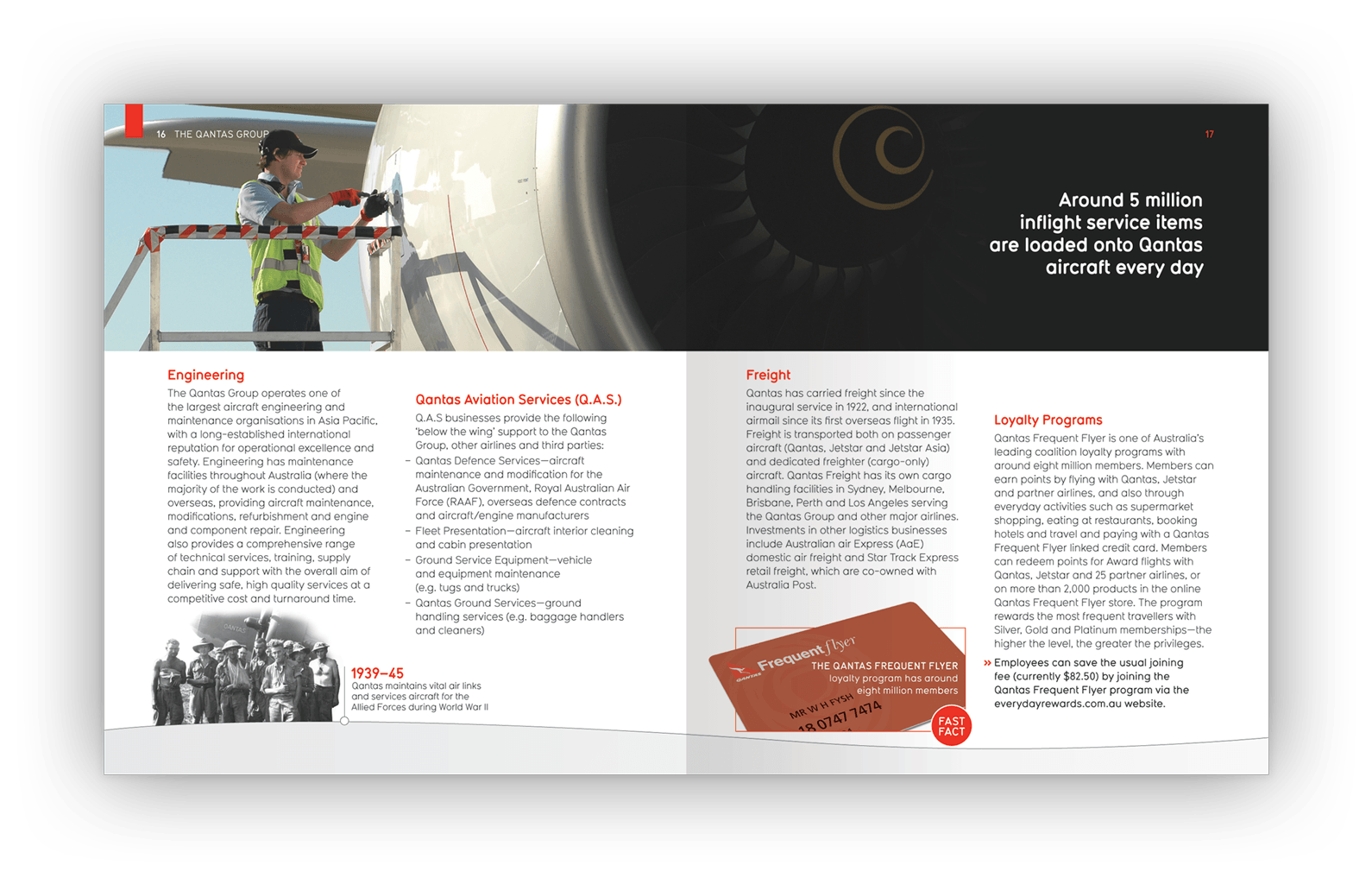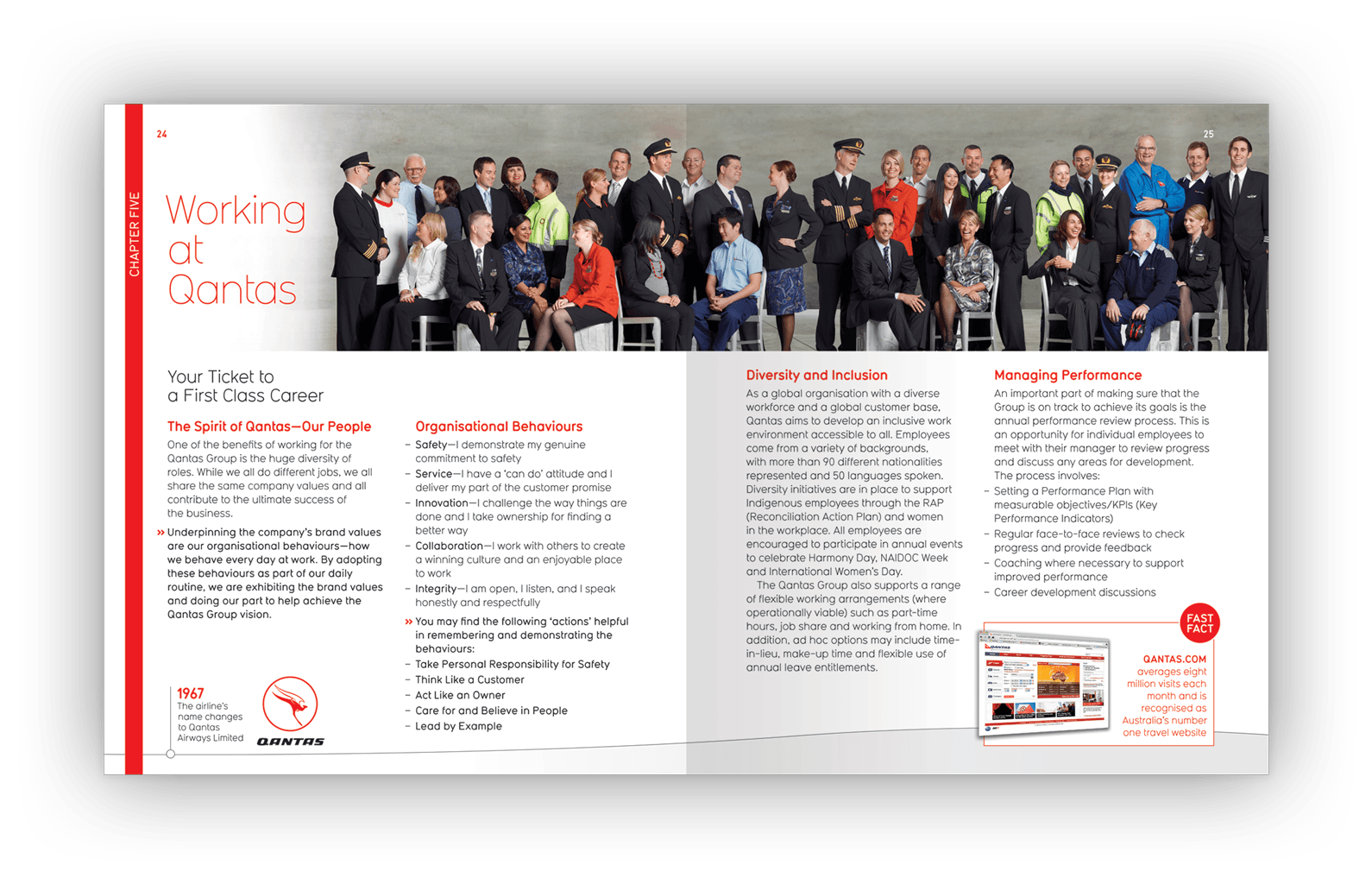 Client testimonial 
"[
Little Red Book
] looks fantastic — you have done a brilliant job. It is receiving rave reviews internally." 
Head of Engagement and Leadership, People, Performance and Culture
​​​​​​​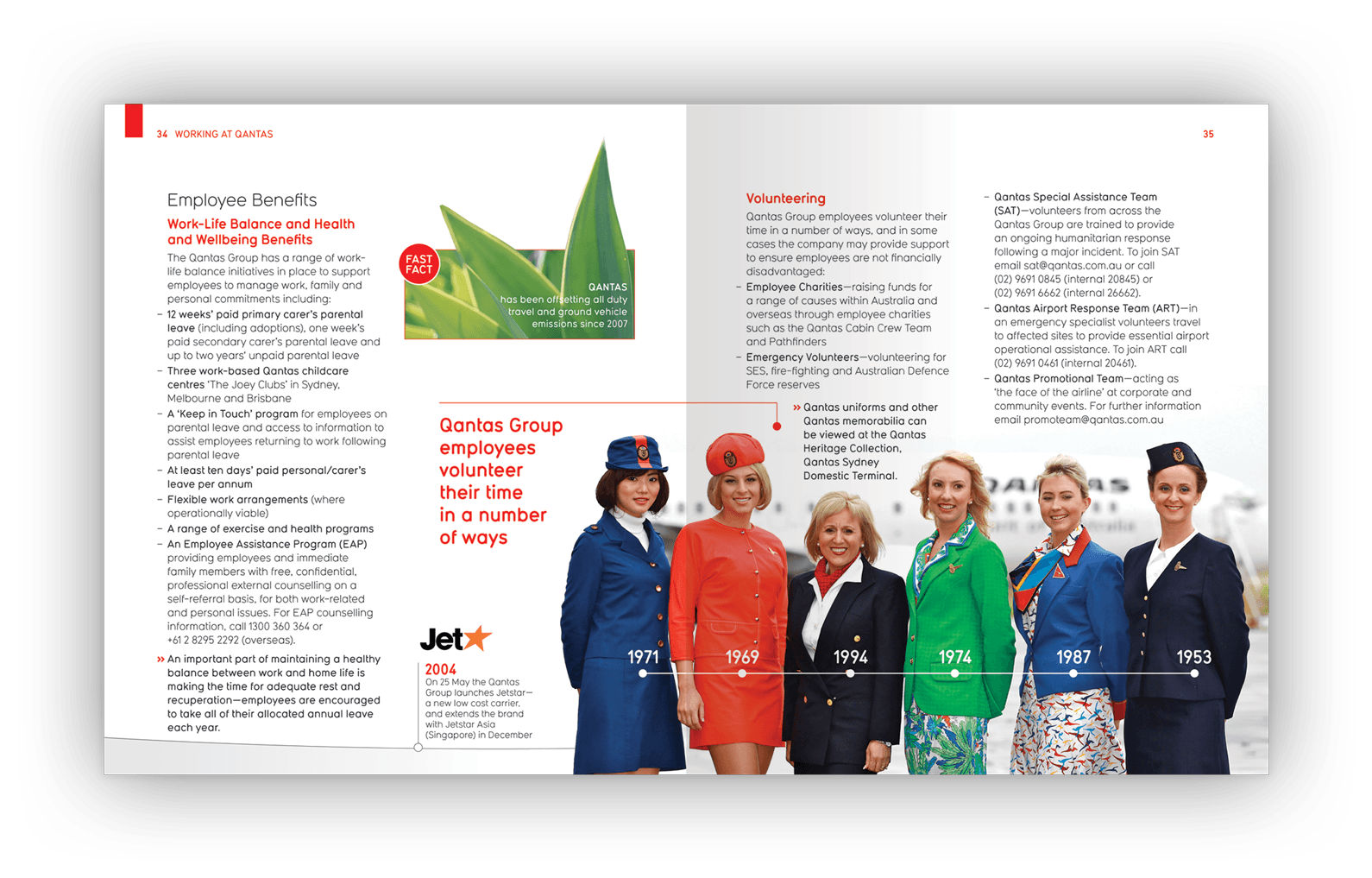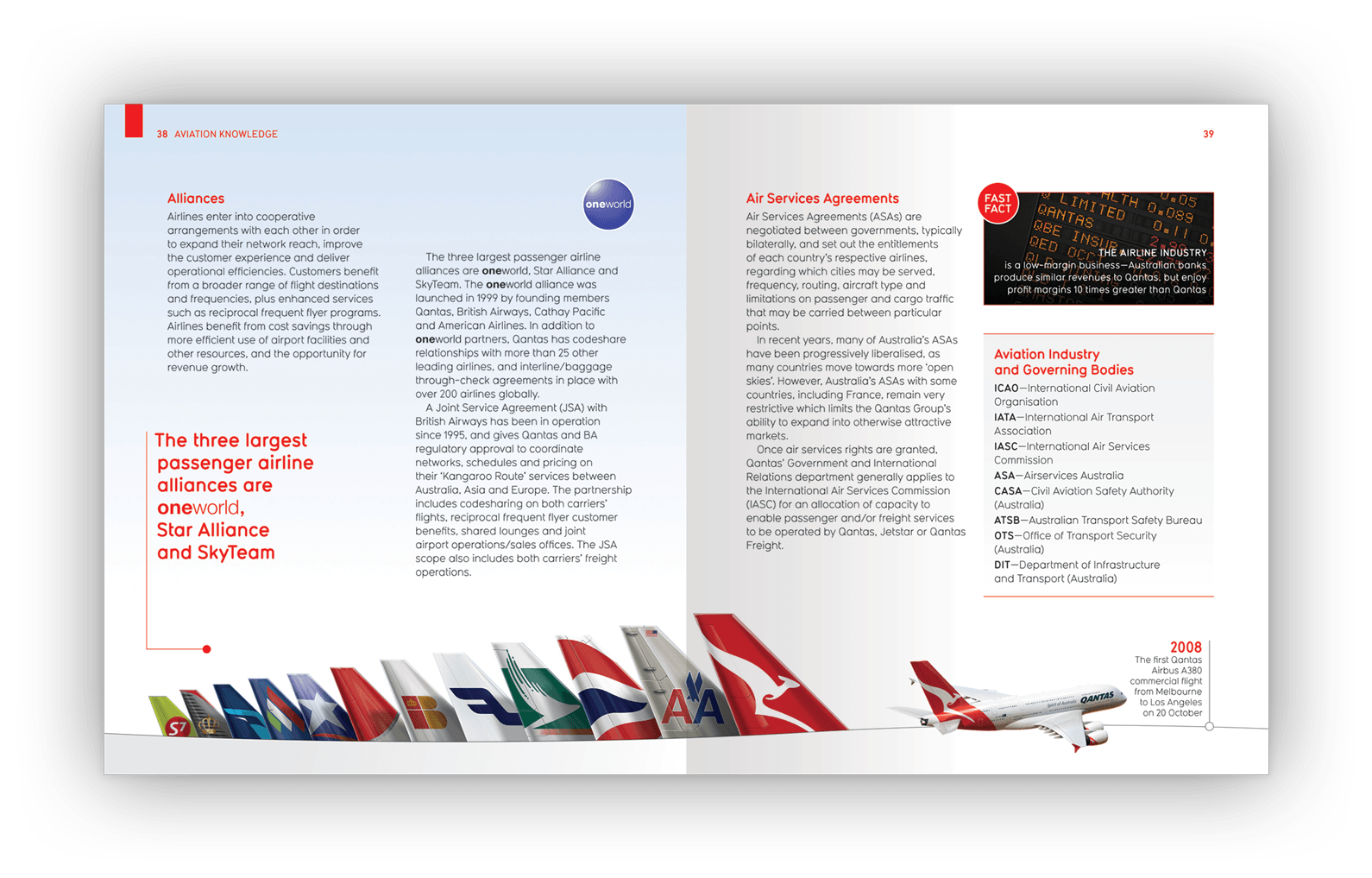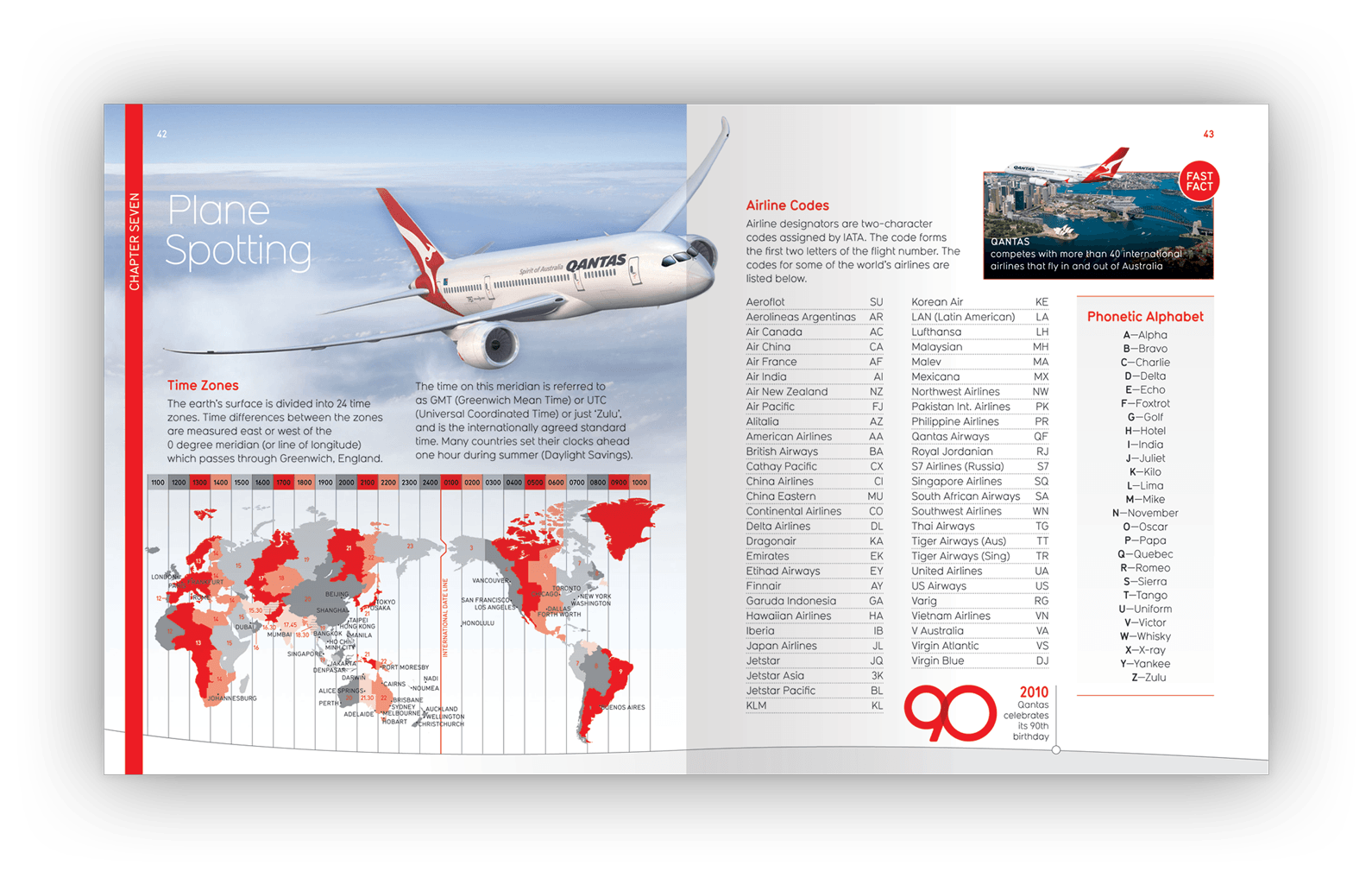 Awards 
Gold Award
— Creativity Annual Awards 
Silver Award
— International Creative Media Awards. 
Want to know more? 
We can discuss this project in more detail and help you create your own guidebook.