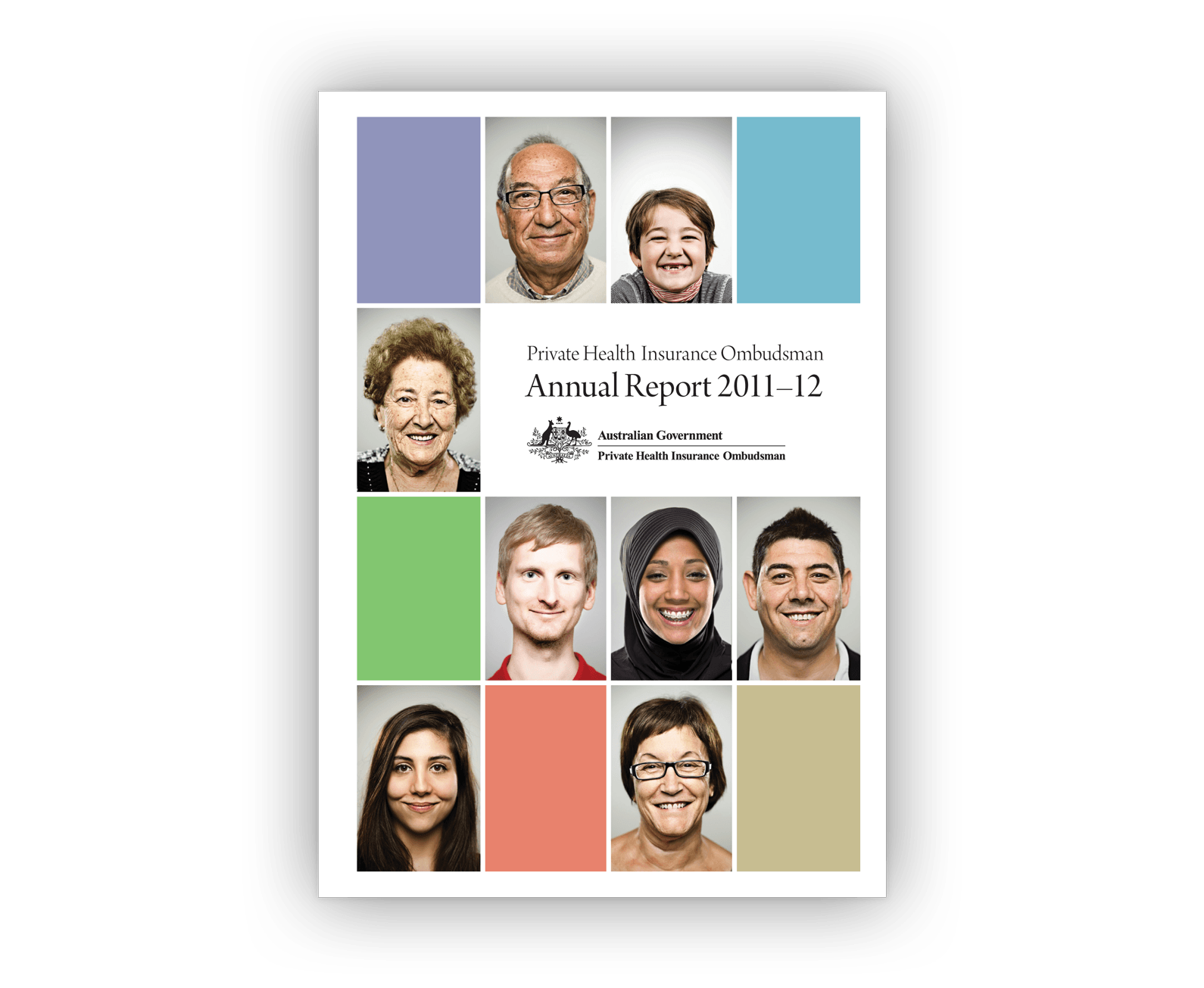 Layout designs ​​​​​​​
Double-page spreads use a simple grid, upbeat colours, and portraits of consumers experiencing the happy outcome that PHIO provided.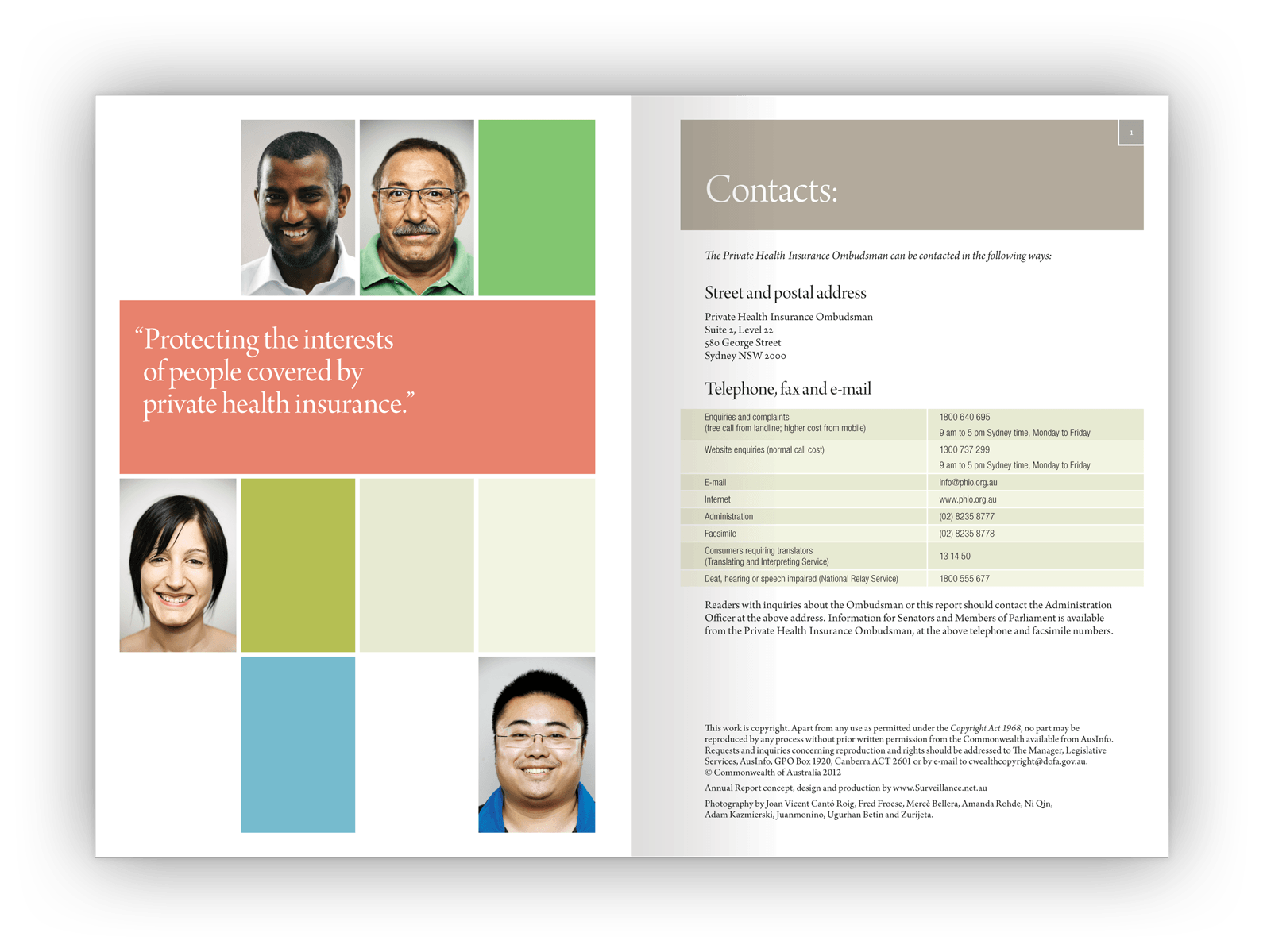 Behind the concept 
As a complaints-handling organisation, PHIO dealt with distressed consumers experiencing poor health support. 
Yet there was a truth to explore: positive change. 
We shifted attention away from the unpleasant process and onto the outcome: happy resolutions. 
This was expressed as a simple 
before
and
after
image: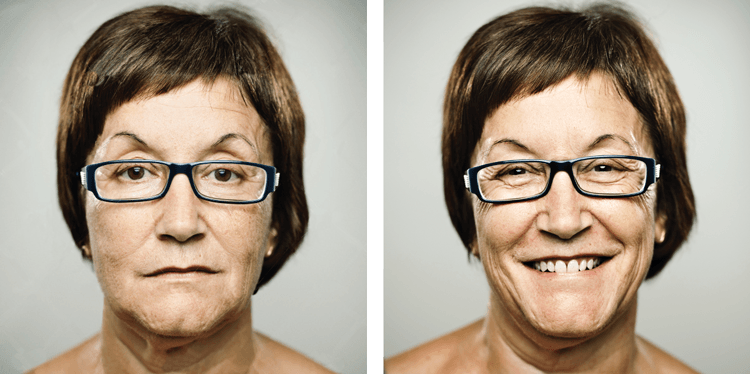 The happy consumer became the motif for the annual report design.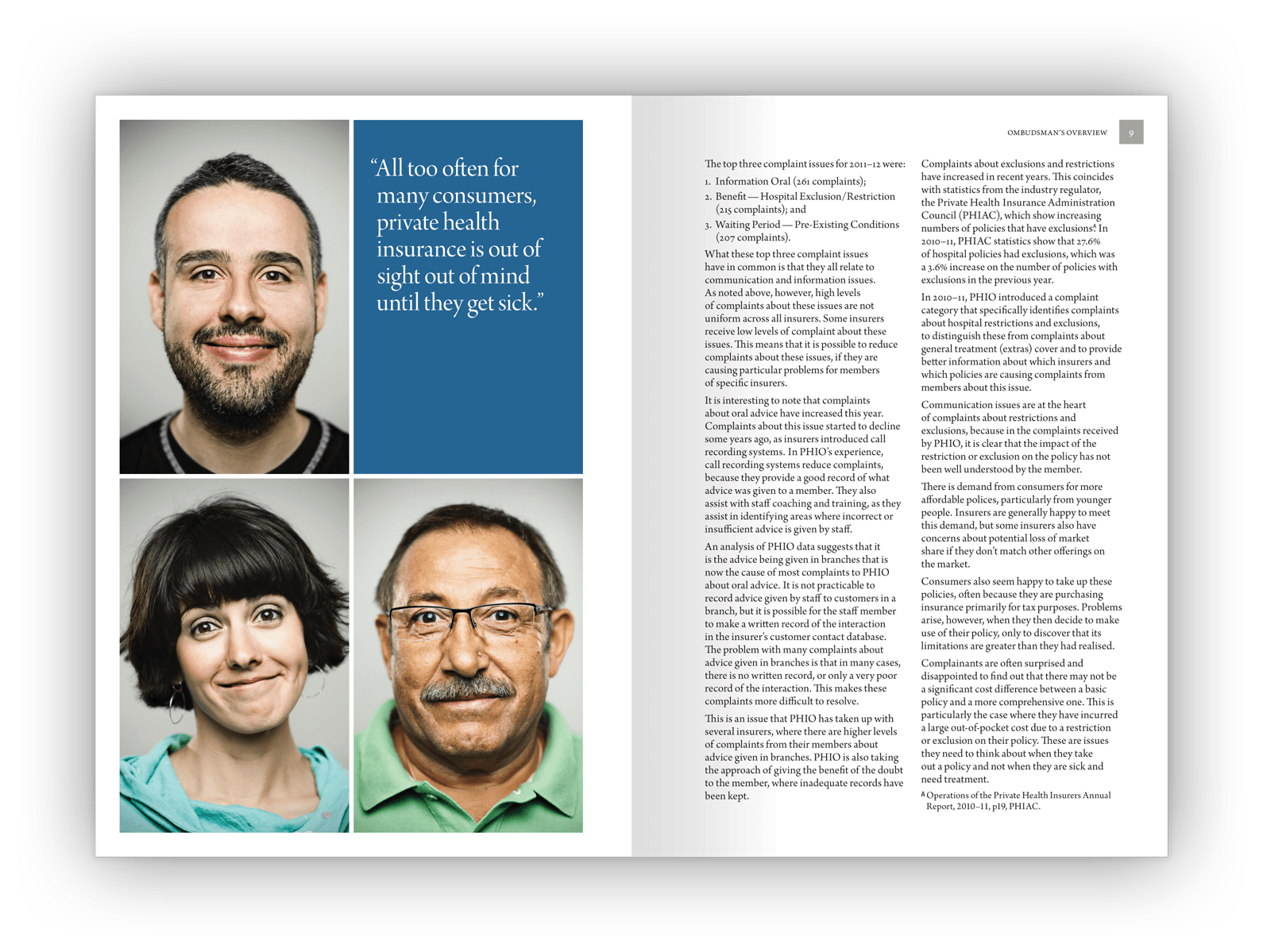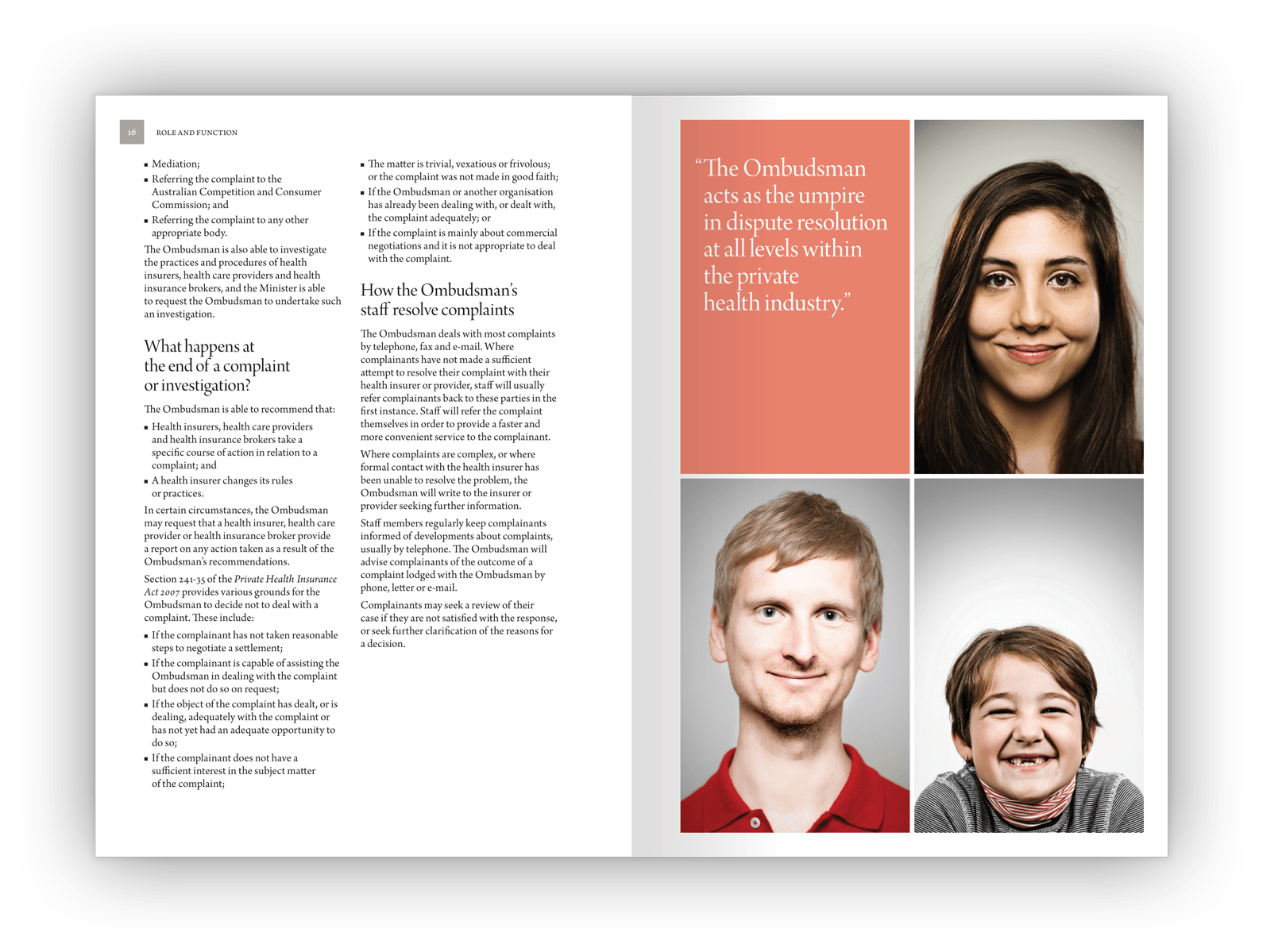 At a glance 
Specifications 
A 94-page, B5-sized printed report and online WCAG-compliant accessible PDF. 
Purpose 
The annual report fulfilled statutory reporting requirements and a marketing role.   
Client testimonial 
"We have worked with [James Armstrong] on [seven] major publications over [four] years, including [three] Annual Reports. The result has been excellent each time, thanks to James' collaborative approach, great communication skills, and design aesthetic. When potential problems have arisen, they're always quickly addressed and resolved. Thanks to James, we're confident each time that the final product will be high quality and that the process will go smoothly." 
Senior Project and Policy Officer
(project manager for annual reports)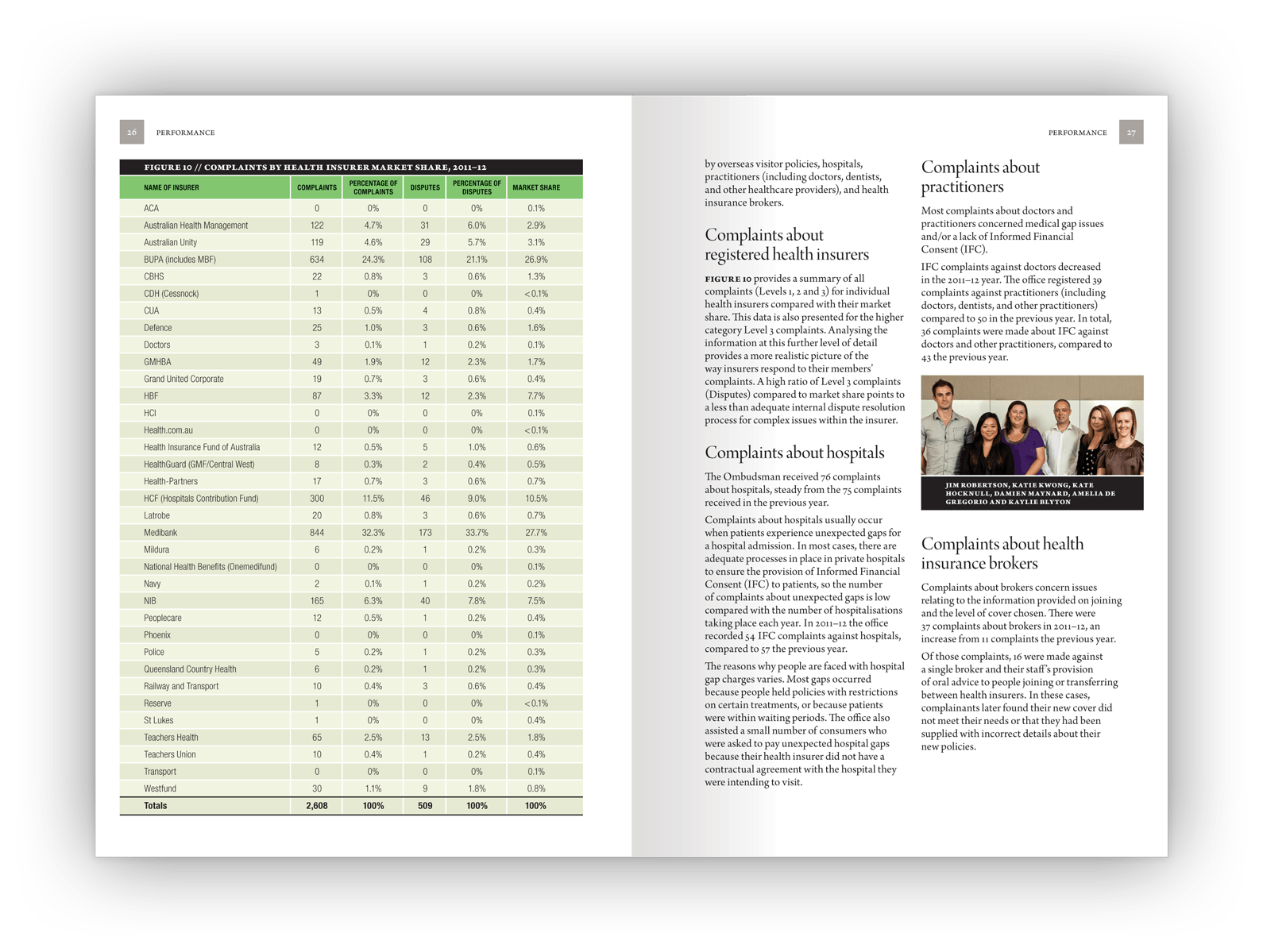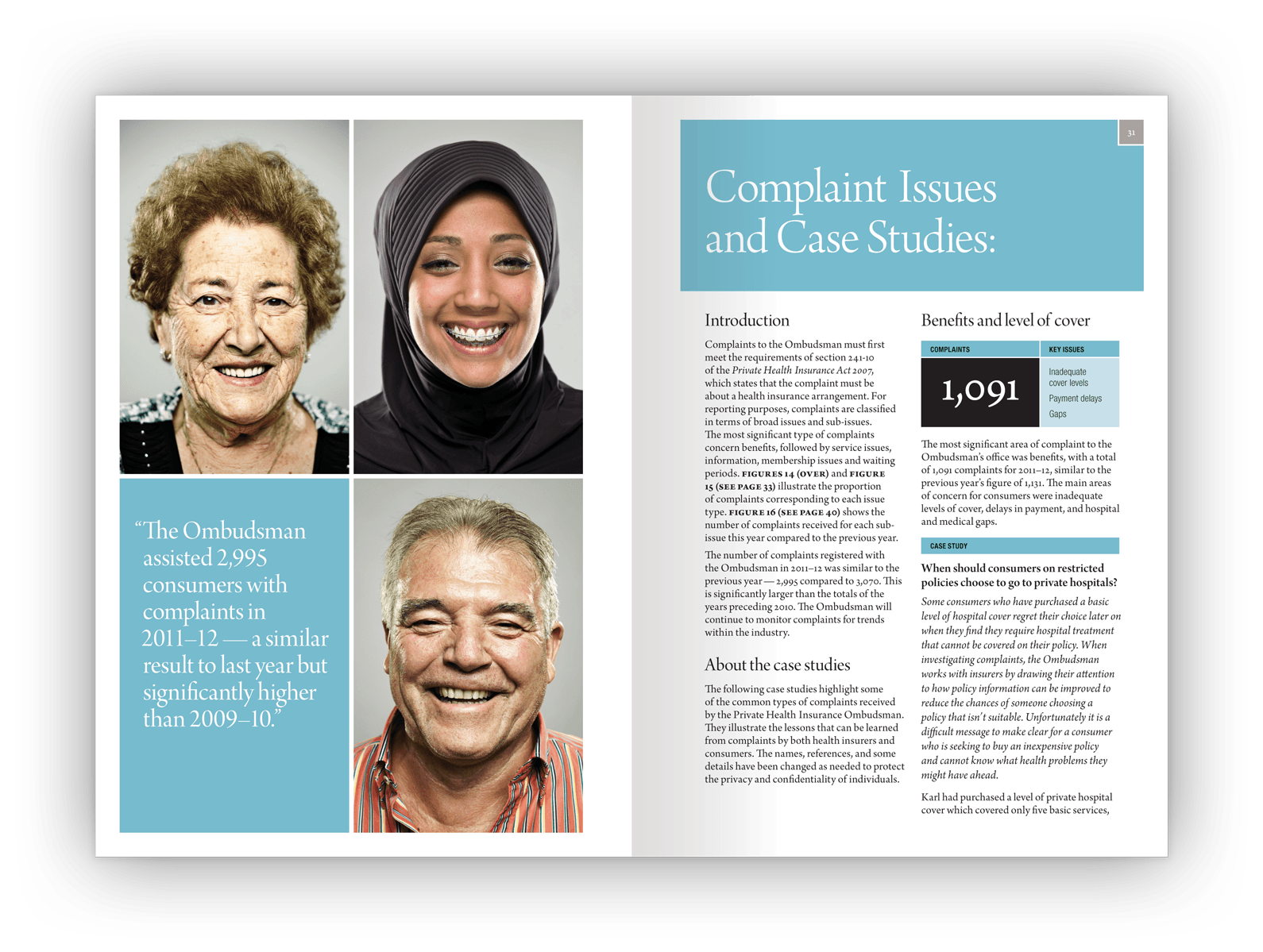 Consumer portraits 
Portraits mirrored the diversity of the Australian population — age, gender, race — and allowed for moments of humour and contrast.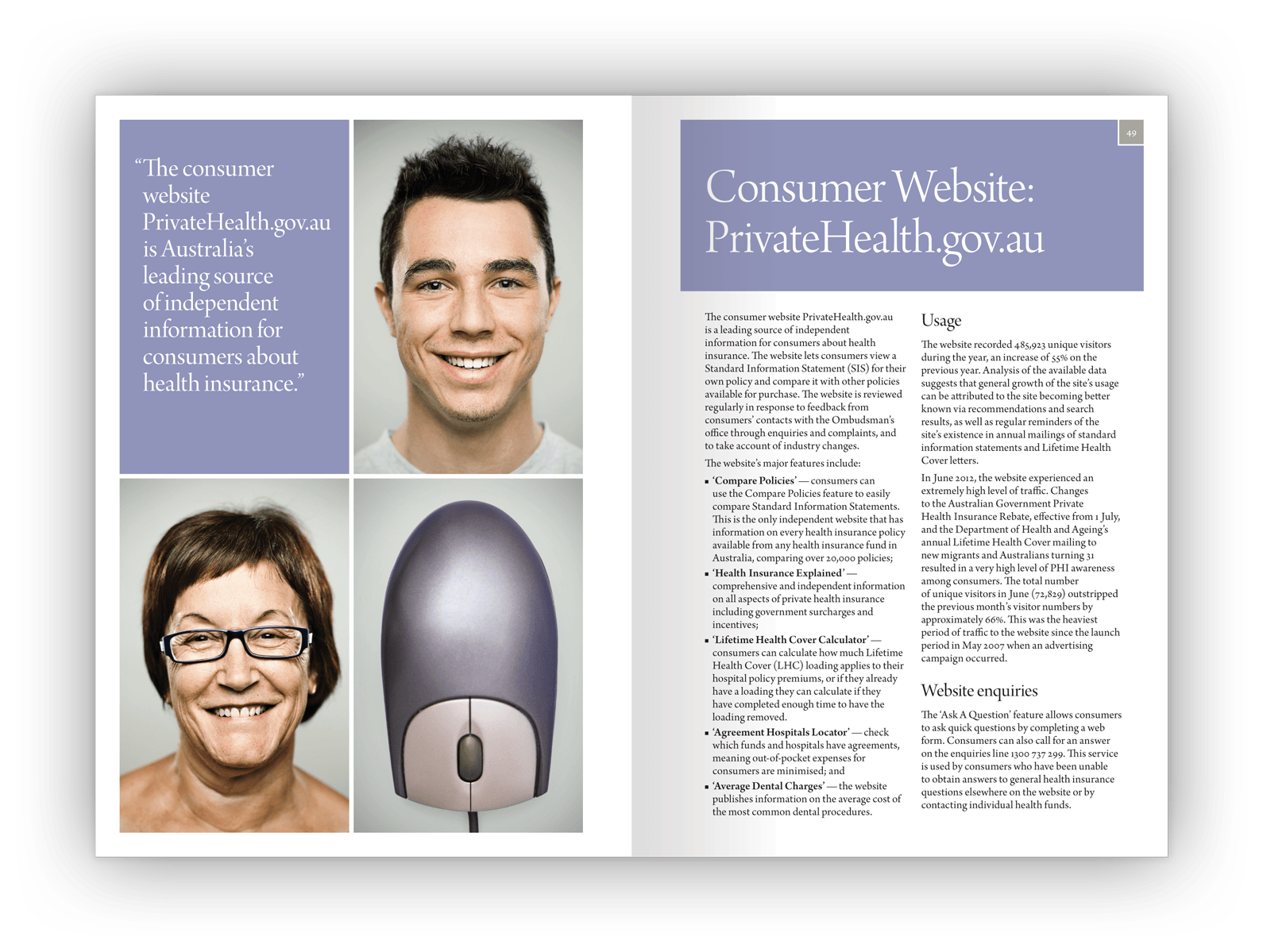 Client testimonial 
"It's been very painless and straight forward working on the [annual] report this year as usual, thanks from me and everyone at PHIO for making it so easy." 
Senior Project and Policy
Officer
 (project manager for annual reports)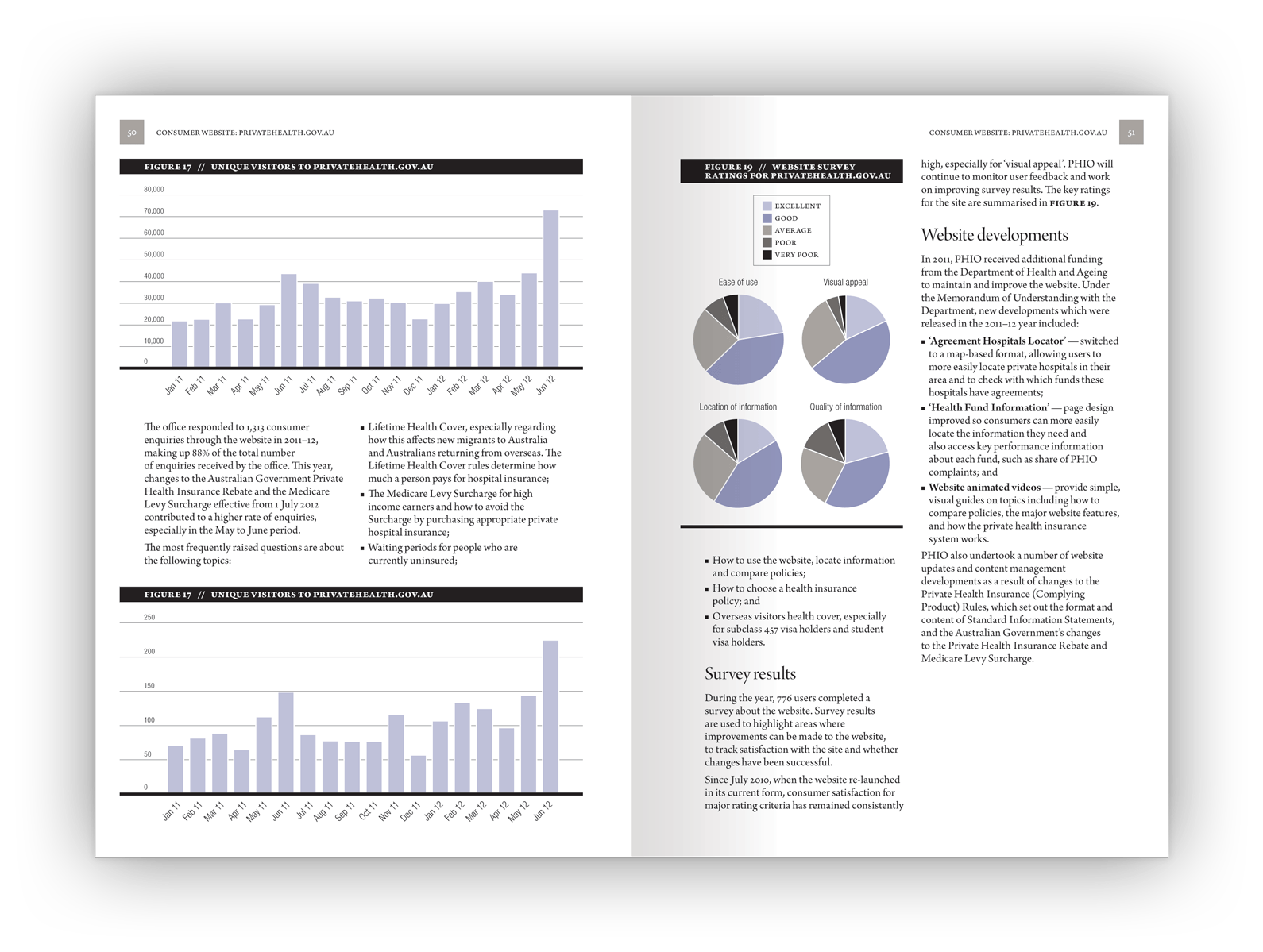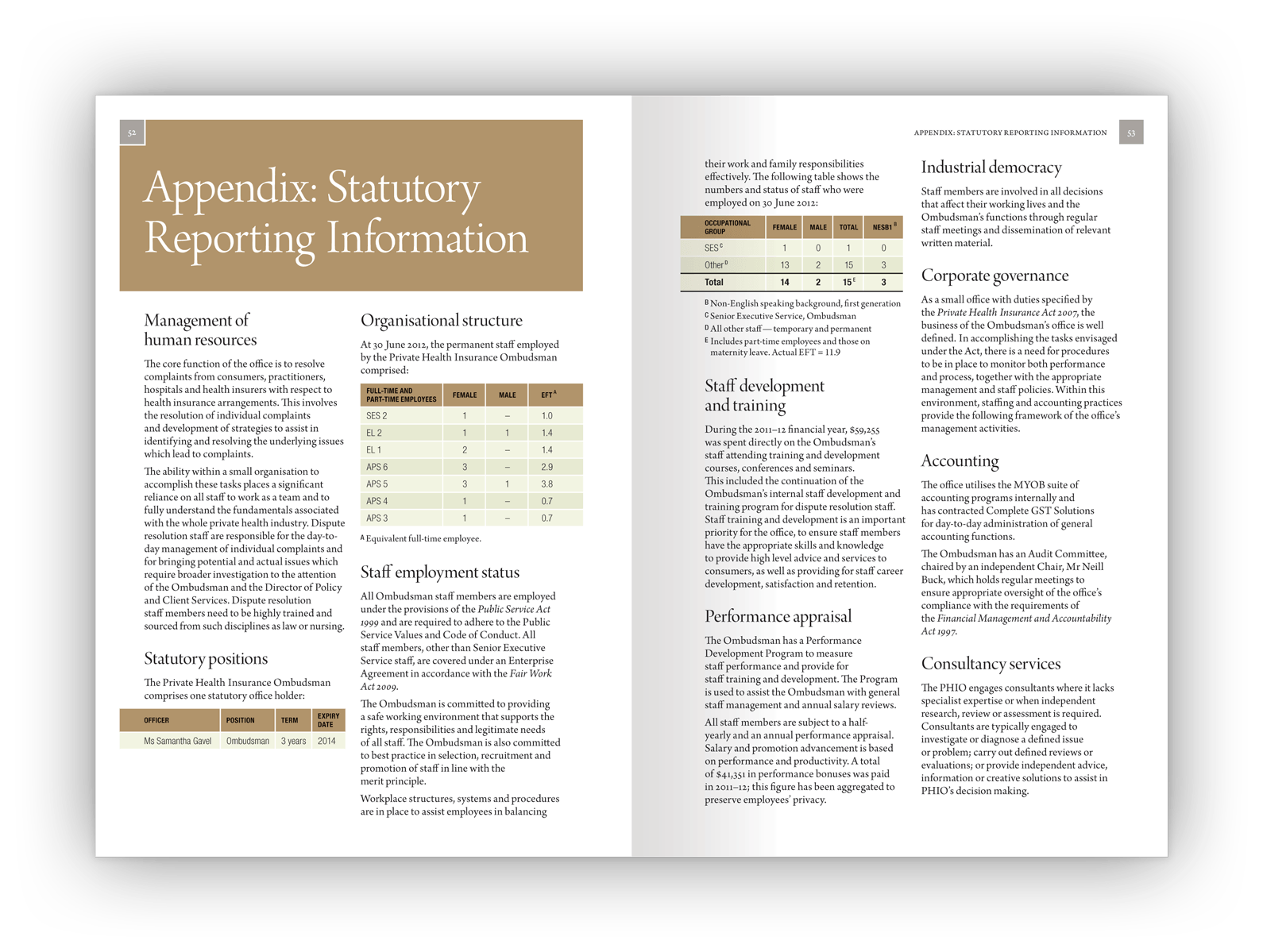 Financial pages design 
The annual report's grid adapted seamlessly to suit the detailed financial statements section.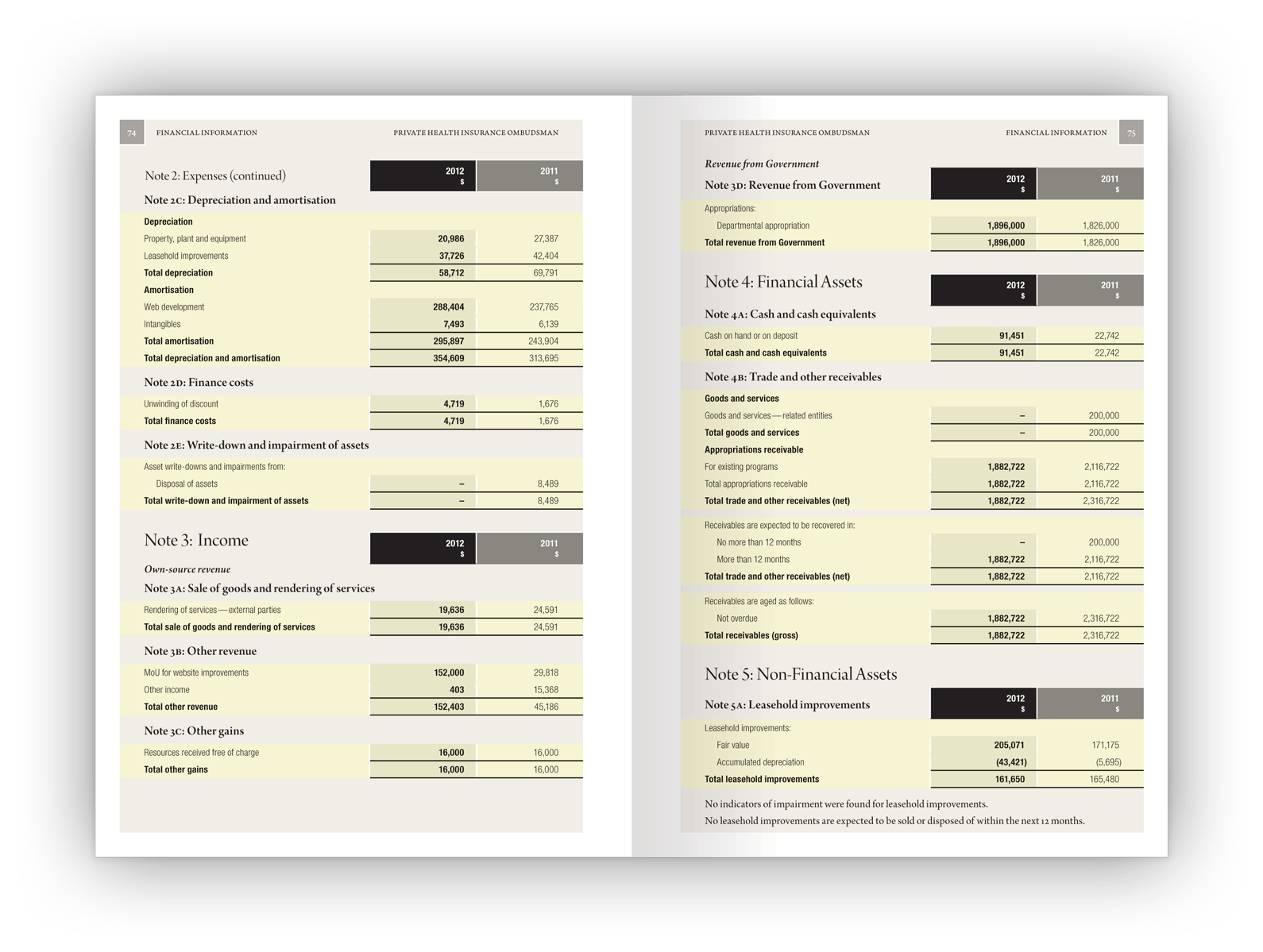 Want to know more? 
We can discuss this project in more detail and help you create your own annual report.